This past week (August 14-20, 2023) the southern prairies experienced warmer temperatures and minimal rain. In contrast, cooler, wetter conditions continued to persist across most of the Parkland region.
The seven day average daily temperature was 1.5 °C warmer than average in the last week. The coolest temperatures occurred across the central and western areas of the Parkland region (Fig 1).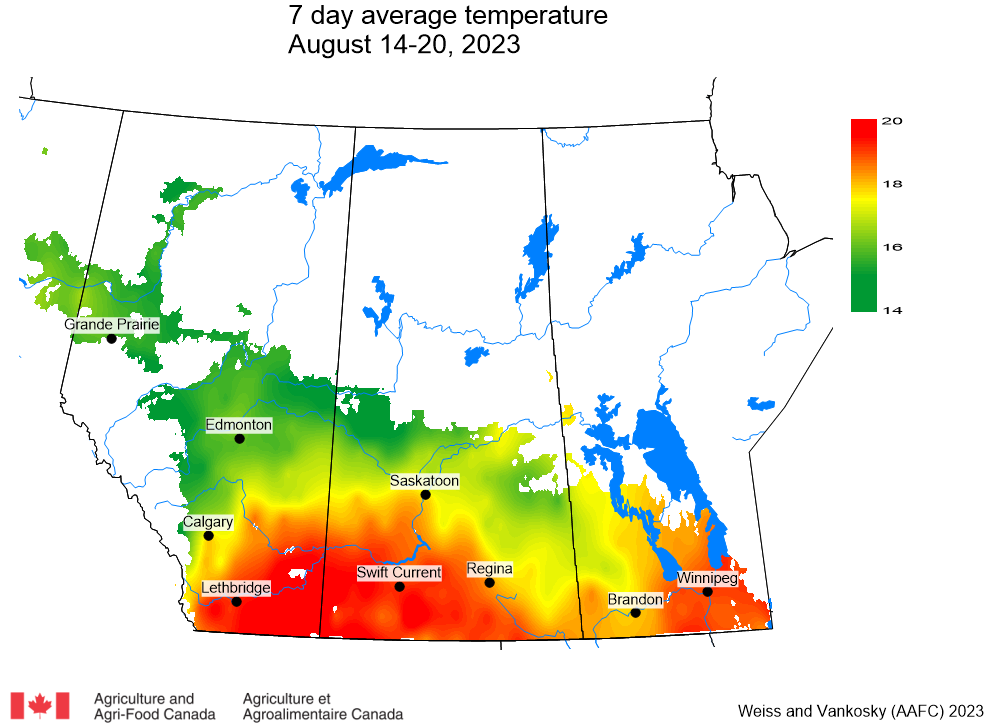 Growing season (April 1, 2023 to August 20, 2023) average temperatures were warmest across Alberta, southern Saskatchewan and southeastern Manitoba (Fig. 2).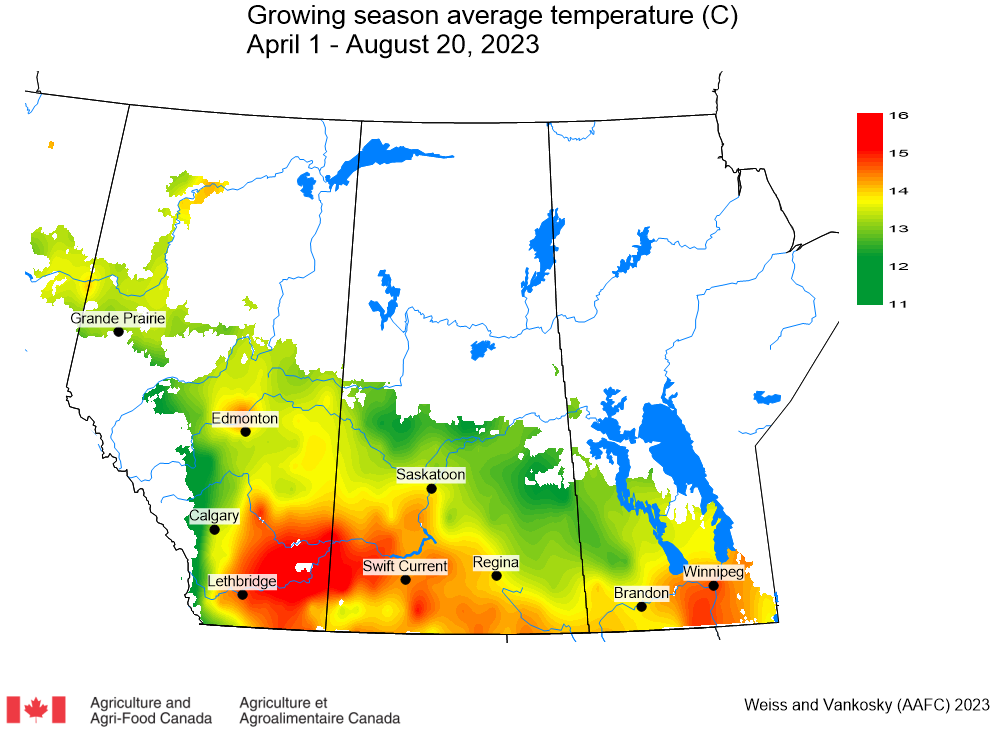 In comparing the 2023 growing season temperature to the long-term average temperature for the same period (Fig. 3), growing season temperatures were 2°C warmer than average across Alberta in 2023. In Saskatchewan and Manitoba, the growing season average temperature was 1°C warmer than normal (Fig. 3).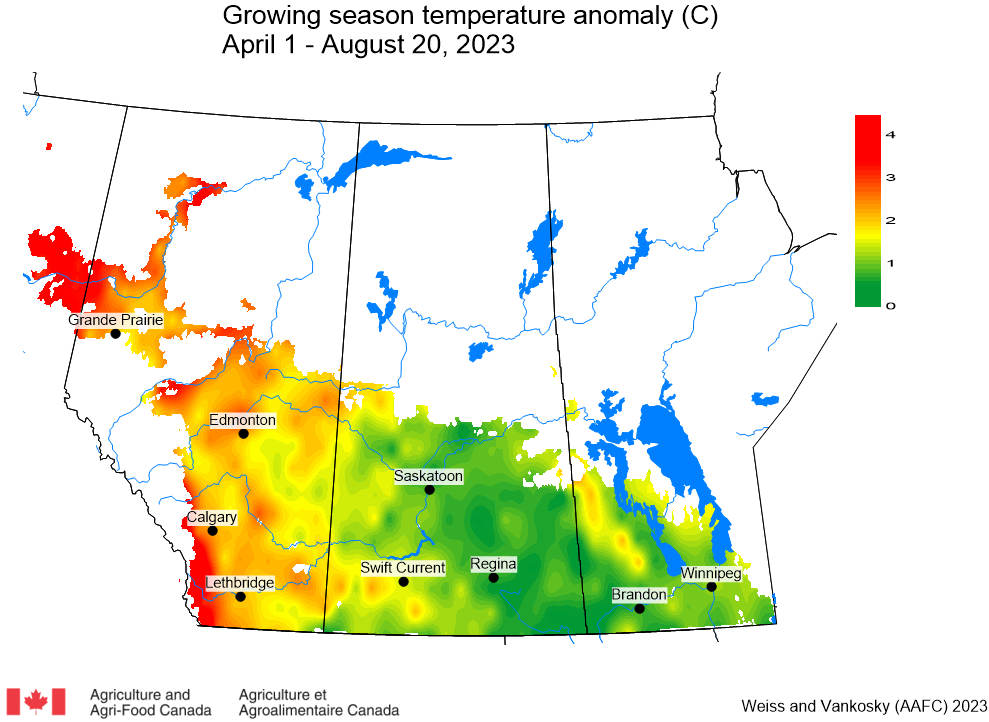 Precipitation for the period of August 14-20, 2023 was greatest across the Parkland regions of Alberta and Saskatchewan (Fig. 4). Rainfall amounts were negligible for the Peace River region as well as south and central regions of the prairies. A more widespread rainfall event on the prairies occurred between August 21 and 24, bringing precipitation to many parts of the prairies.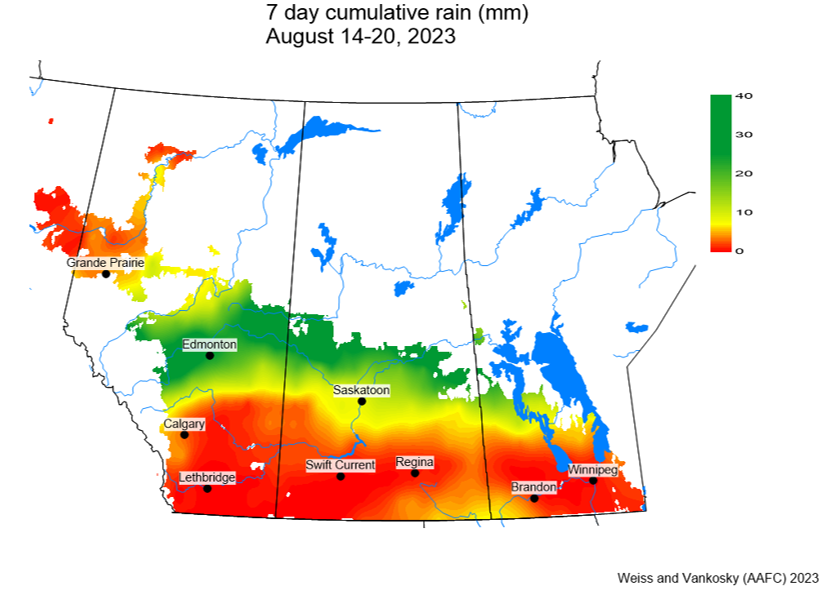 Growing season cumulative rainfall amounts were greatest in a region that extended from Red Deer to Grande Prairie (Fig. 5).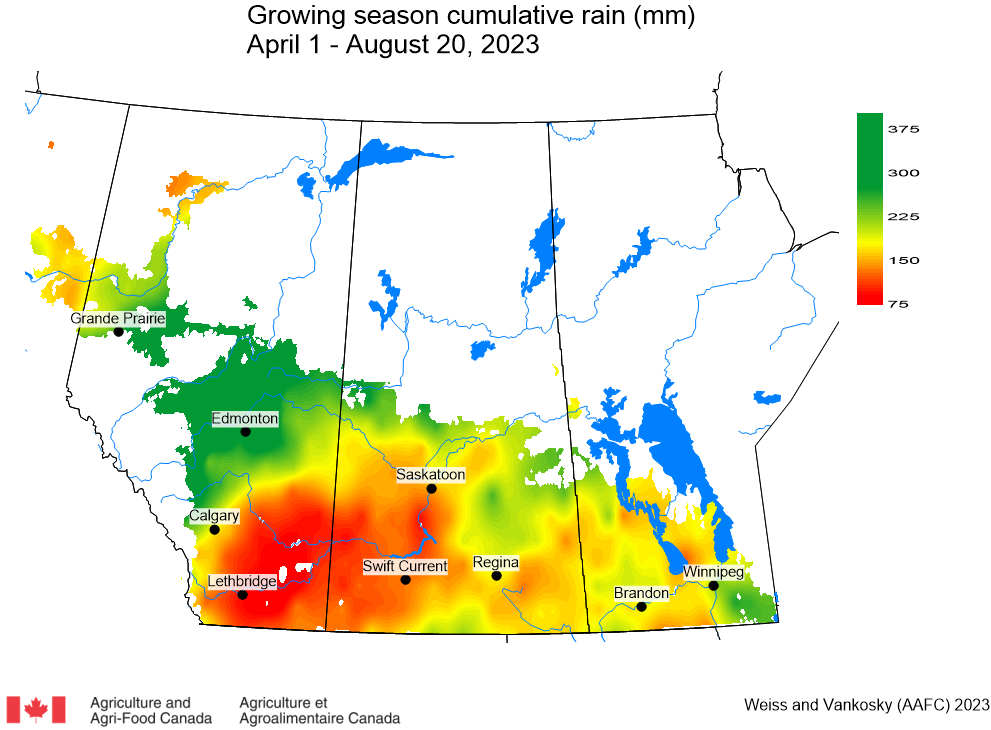 Rainfall amounts for central and southern regions of the prairies have been well below average (Fig. 6) in 2023. Areas around and including Lethbridge, Alberta, for example, received 40-70% of the precipitation expected in a 'normal' year, based on comparing 2023 to 30-year average weather datasets.