TEMPERATURE: This past week (June 7-13, 2021), weekly temperatures were above normal and rainfall in eastern Saskatchewan and Manitoba were above normal. The warmest temperatures were observed across Manitoba and Saskatchewan (Fig. 1). Across the prairies, the average 30-day (May 15 – June 13) temperature was 1 °C warmer than climate normal values. Warmest temperatures were observed across southern Manitoba (Fig. 2). The 2021 growing season (April 1 – June 13, 2021) has been characterized by near normal temperatures (Fig. 3).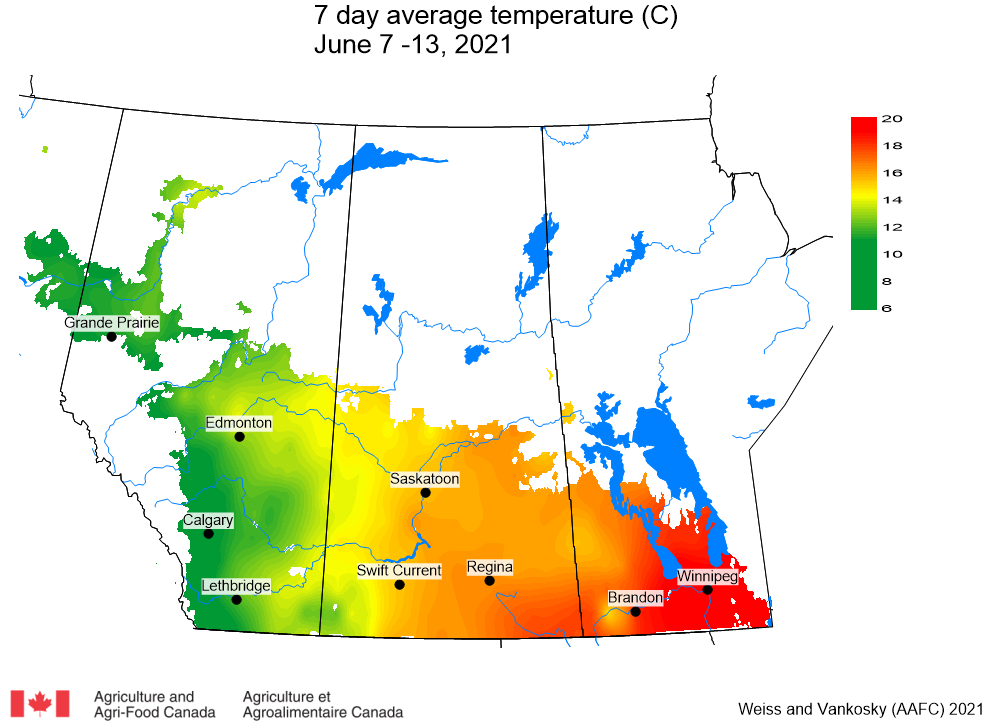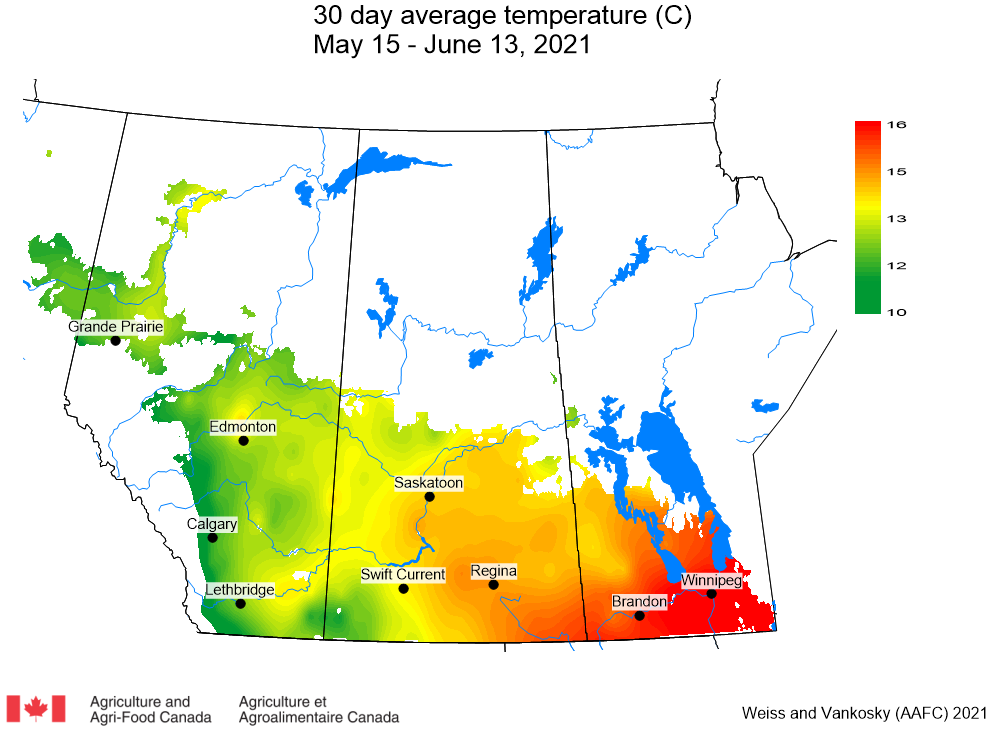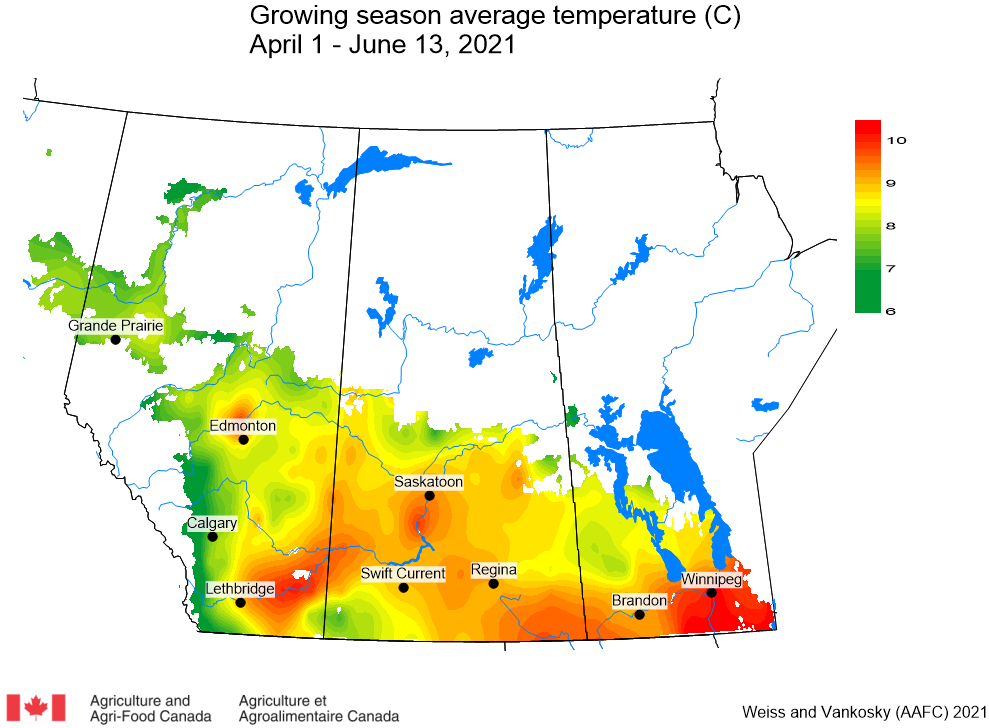 Growing degree day (GDD) maps for Base 5 ºC and Base 10 ºC (April 1-Jun14, 2021) can be viewed by clicking the hyperlinks. Over the past 7 days (June 10-16, 2021), the lowest temperatures recorded across the Canadian prairies ranged from < -32 to >8 °C while the highest temperatures observed ranged from <19 to >35 °C. Access these maps and more using the AAFC Drought Watch webpage interface.
PRECIPITATION: This week, the highest rainfall amounts were reported across eastern Saskatchewan and most of Manitoba. Minimal rainfall was reported across most of Alberta (Fig. 4). Rainfall amounts for the period of May 15-June 13 (30-day accumulation) were above normal (150% of long-term average values). Rainfall amounts have been above normal for northeastern Alberta, northwestern and southeastern Saskatchewan, and western Manitoba. Well above normal rain was reported for Lloydminster, Regina, and Brandon regions. Below normal rainfall amounts were reported for the Peace River region and southern Alberta (Fig. 5). Average growing season (April 1 – June 13) precipitation was 116% of normal with the greatest precipitation occurring across eastern Saskatchewan, including Regina and an area extending from Brandon to Winnipeg. Below normal rainfall has been reported across western Saskatchewan and southern Alberta (Fig. 6).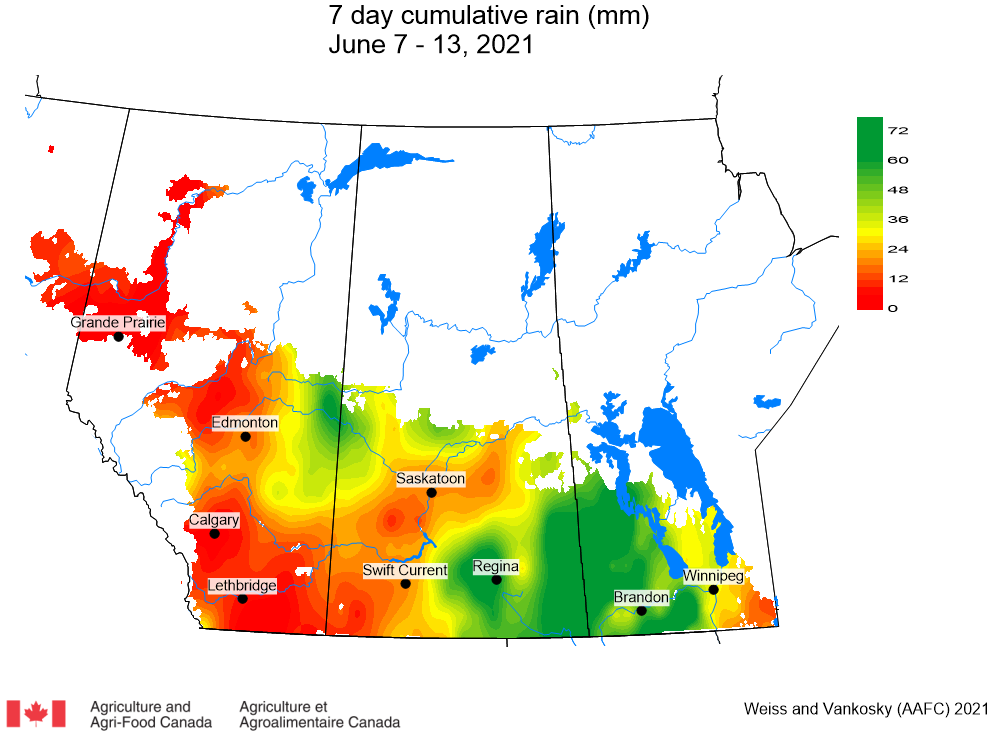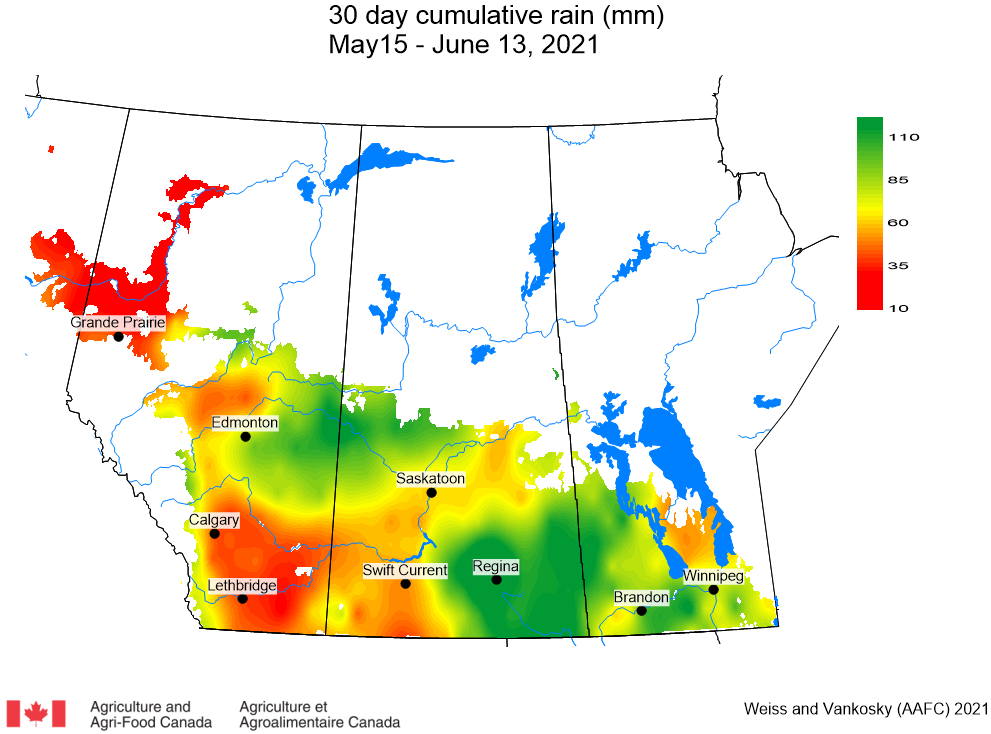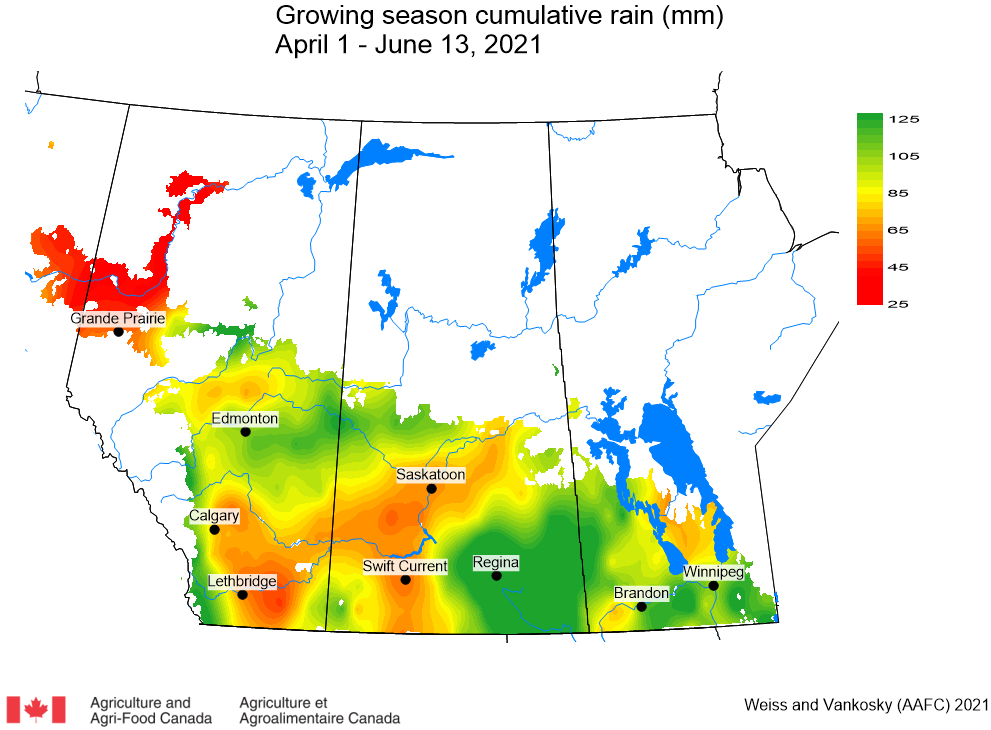 The maps above are all produced by Agriculture and Agri-Food Canada. Growers can bookmark the AAFC Current Conditions Maps for the growing season. Historical weather data can be access at the AAFC Drought Watch Historical website, Environment Canada's Historical Data website, or your provincial weather network.