West Nile Virus Risk – The regions most advanced in degree-day accumulations for Culex tarsalis, the vector for West Nile Virus, are shown in the map below. As of July 13, 2017, areas highlighted in yellow on the map below have accumulated sufficient heat for the initial C. tarsalis to begin to fly whereas areas highlighted in orange have to C. tarsalis flying so wear your DEET to stay protected!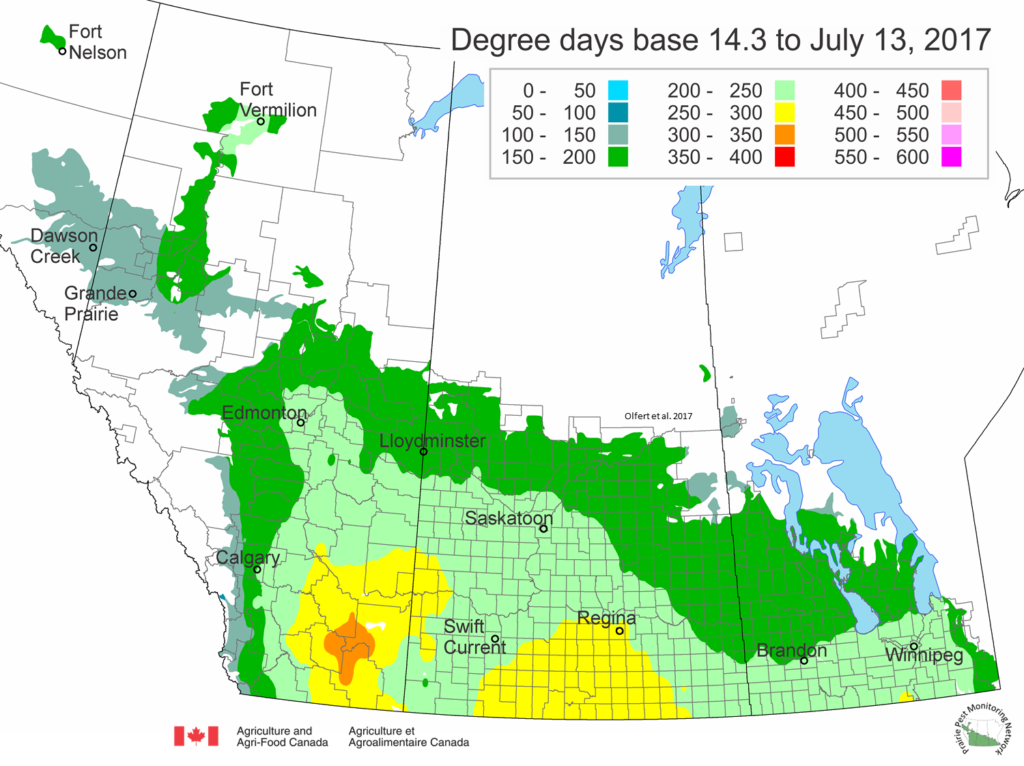 The Public Health Agency of Canada posts information related to West Nile Virus in Canada. In 2016, 104 human clinical cases of West Nile Virus were reported. The map of clinical cases of West Nile Virus in Canada in 2017 is updated through the summer but zero cases of viral West Nile have been reported so far (June 25-July 1, 2017).


The Canadian Wildlife Health Cooperative compiles and posts information related to their disease surveillance for West Nile Virus in birds. As of July 20, 2017, 833 birds were examined and eight have tested positive for West Nile virus; four from Ontario, one from Saskatchewan, and one from Quebec.