Wheat Midge (Sitodiplosis mosellana) – Reminder – The previous Insect of the Week (Week 7) features wheat midge!

Simulation modelling is used to predict wheat midge emergence across the Canadian prairies. The model has not changed significantly from last week. The map below predicts the geographic distribution and corresponding accumulation of heat units necessary for wheat midge to emerge from puparia developing in the soil.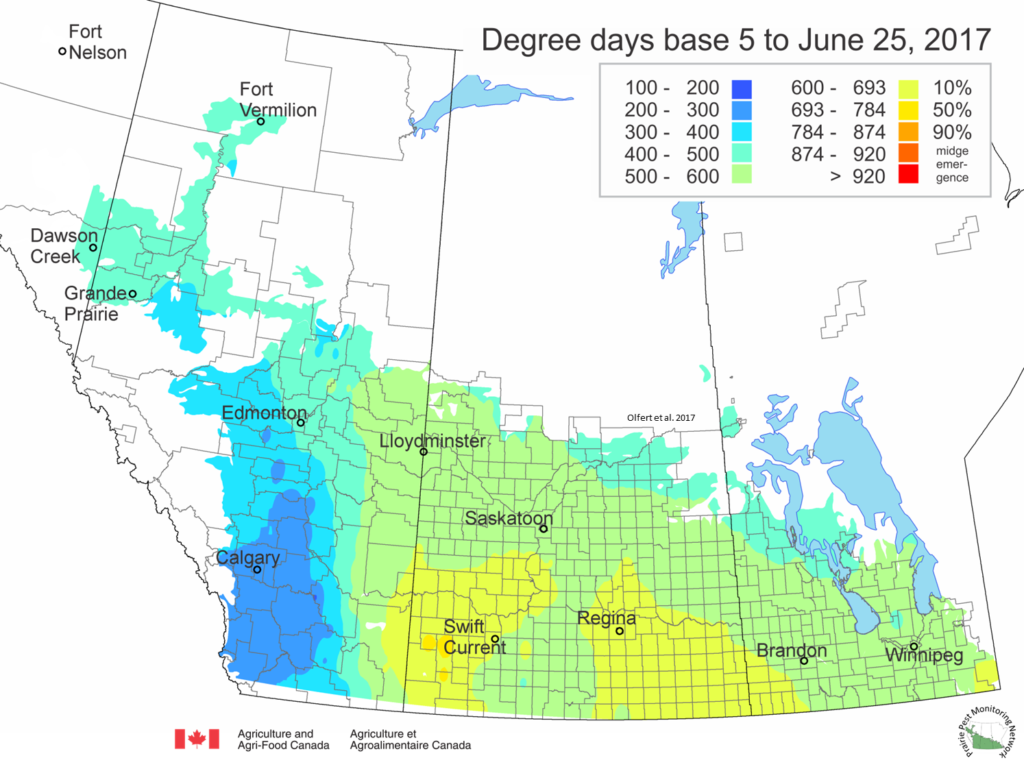 Monitoring:
When monitoring wheat fields, pay attention to the synchrony between flying midge and anthesis.

In-field monitoring for wheat midge should be carried out in the evening (preferably after 8:30 pm or later) when the female midges are most active. On warm (at least 15ºC), calm evenings, the midge can be observed in the field, laying their eggs on the wheat heads (photographed by AAFC-Beav-S. Dufton & A. Jorgensen below). Midge populations can be estimated by counting the number of adults present on 4 or 5 wheat heads. Inspect the field daily in at least 3 or 4 locations during the evening.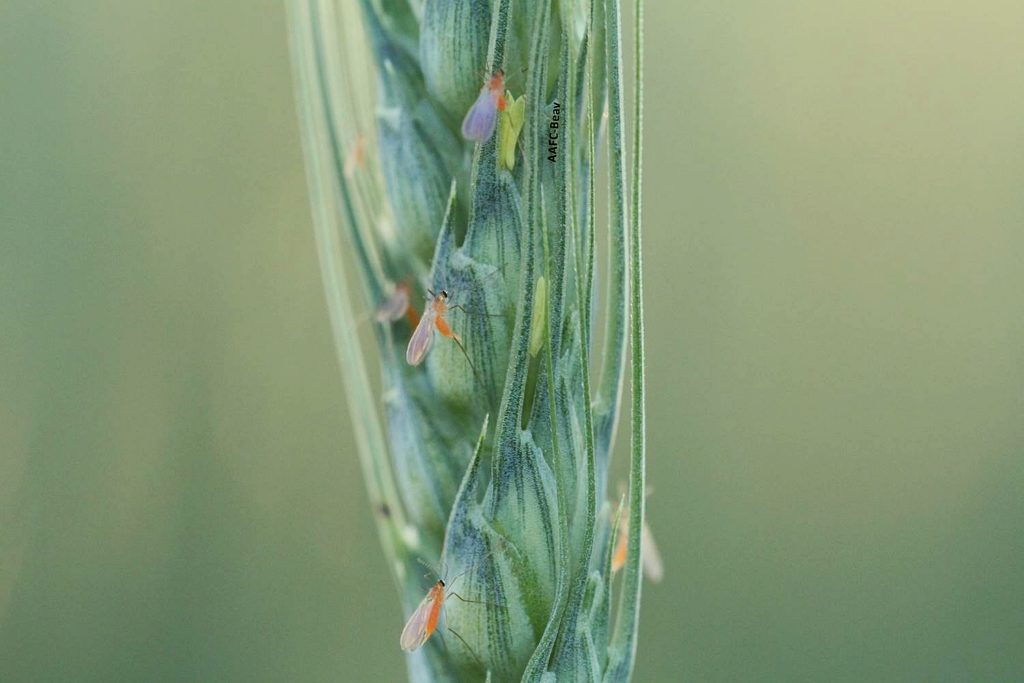 REMEMBER that in-field counts of wheat midge per head remain the basis of economic threshold decision. Also remember that the parasitoid, Macroglenes penetrans (photographed by AAFC-Beav-S. Dufton below), is actively searching for wheat midge at the same time. Preserve this parasitoid whenever possible and remember your insecticide control options for wheat midge also kill these beneficial insects which help reduce midge populations.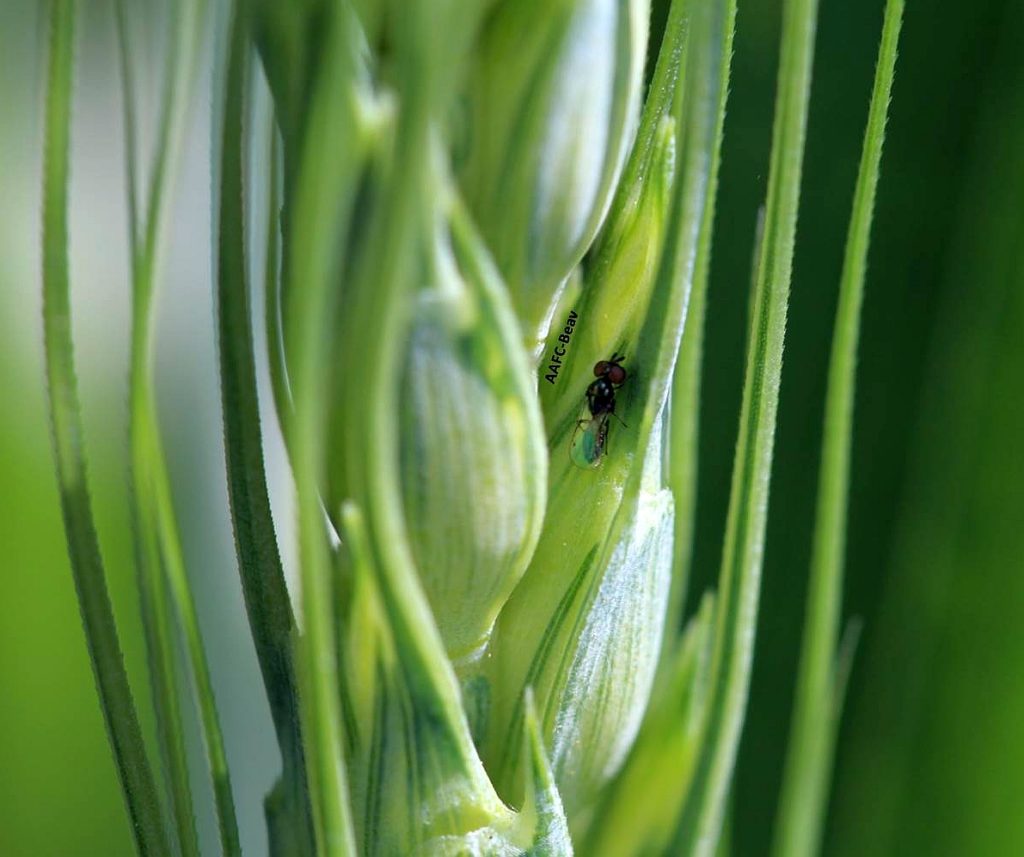 Economic Thresholds for Wheat Midge:

a) To maintain optimum grade: 1 adult midge per 8 to 10 wheat heads during the susceptible stage.

b) For yield only: 1 adult midge per 4 to 5 heads. At this level of infestation, wheat yields will be reduced by approximately 15% if the midge is not controlled.

Inspect the developing kernels for the presence of larvae and the larval damage.
Information related to wheat midge biology and monitoring can be accessed by linking to your provincial fact sheet (Saskatchewan Agriculture or Alberta Agriculture & Forestry). A review of wheat midge on the Canadian prairies was published by Elliott, Olfert, and Hartley in 2011.

NEW – Alberta Agriculture and Forestry has also released a YouTube video describing in-field monitoring for wheat midge this week.
More information about Wheat midge can be found by accessing the pages from the new "Field Crop and Forage Pests and their Natural Enemies in Western Canada: Identification and Field Guide". View ONLY the Wheat midge pages but remember t
he guide is available as a free downloadable document as both an
English-enhanced
or
French-enhanced
version.