This week's Insect of the Week is the soybean aphid. This pest overwinters in the US and is blown into Canada, where winged females migrate to soybeans and produce several generations over the summer.
In 2016, 2.5 million acres of soybeans were planted in Alberta, Saskatchewan, and Manitoba. This amount is expected to rise in coming years. Thus, it is important to know how to scout for and manage soybean aphids.
For more information on soybean aphids, visit our Insect of the Week page.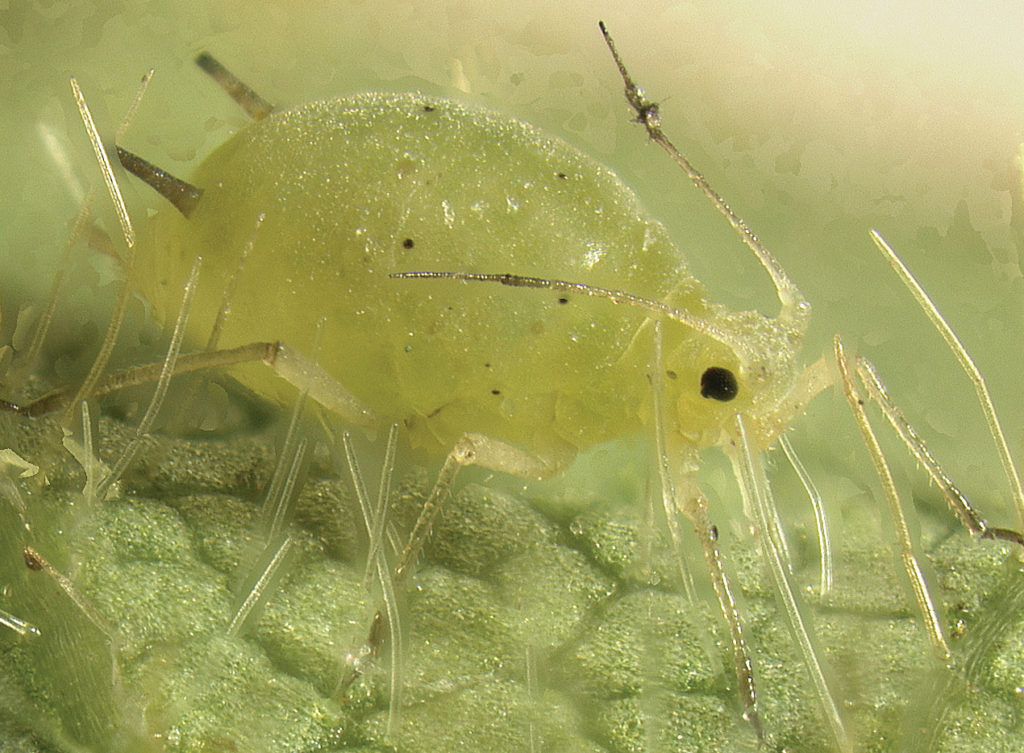 Soybean aphid – adult (Robert J. O'Neil, Purdue University (wiki))


Remember the NEW Cutworm Field Guide is free and downloadable in 2017!