Based on model simulations, development of overwintered bertha armyworm (Mamestra configurata) pupae is rapidly progressing this spring (Fig. 1).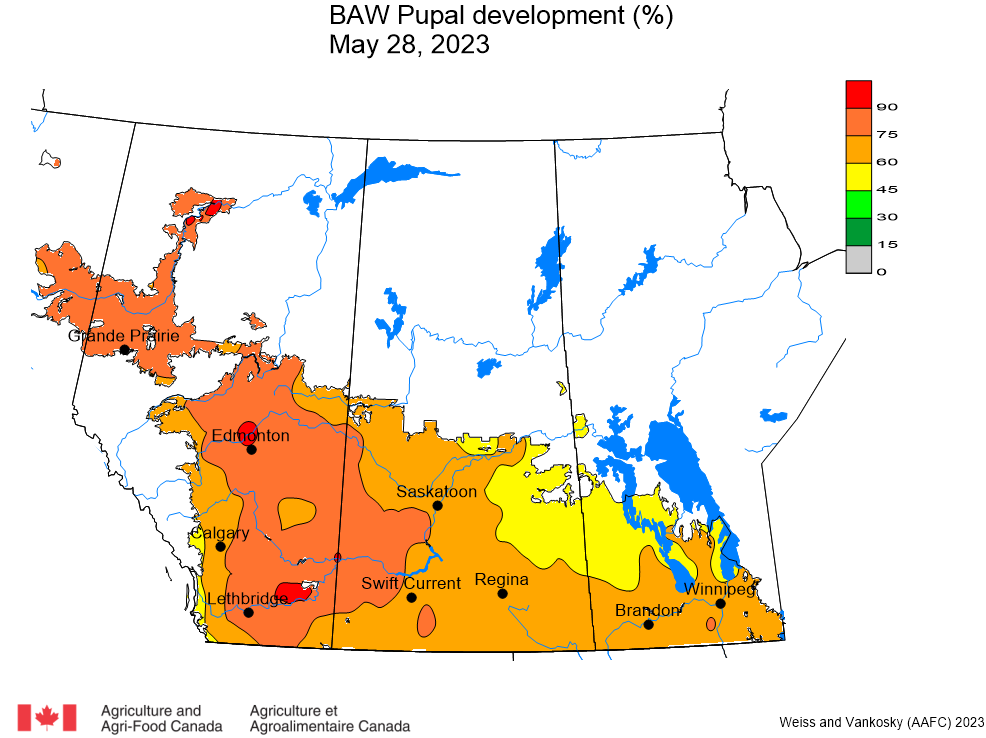 In fact, development is significantly ahead of normal for most of the prairies (Figs. 2). Models suggest that bertha armyworm pupal development in Alberta is 10-14 days faster than average development for this time of year. There are small areas in Alberta where the model predicts that pupal development may be greater than 90% completed.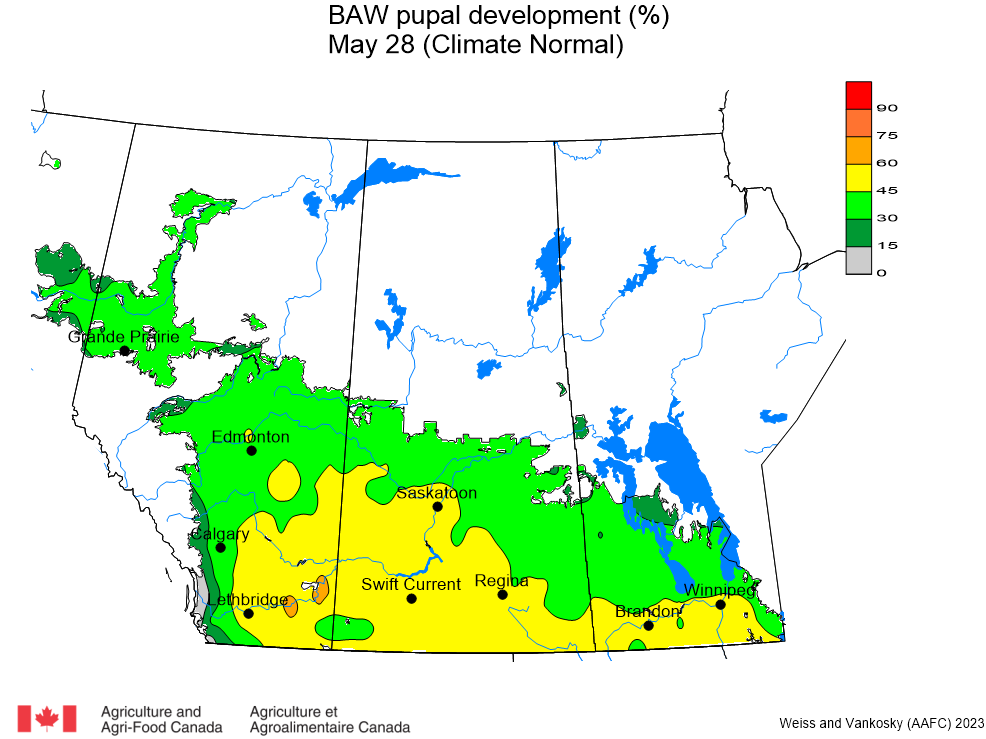 Where bertha armyworm are present, adults may be appearing in areas where predicted pupal development is greater than 90% complete. We suggest that bertha armyworm traps should be installed as soon as possible. Many thanks to all of the volunteers across the Prairie region who are hosting BAW pheromone traps in 2023!
Refer to the PPMN bertha armyworm monitoring protocol for help when performing in-field scouting for adult moths and for larvae.