In Alberta, grasshopper population densities are high in the southeast and southcentral municipalities and the Agricultural Fieldmen are now starting to survey for adult grasshopper populations. There have been reports of wheat head armyworm in the central Peace River region, but there have also been Cotesia parasitoid cocoons in those fields, which is a good sign in terms of natural control of the armyworm population. Tiger moth caterpillars have also been reported in the central Peace River region; these are not typically pests but are interesting as they have been feeding on wild buckwheat.
Visit the Alberta Insect Pest Monitoring Network and Crop Insects pages for information about insects and monitoring in Alberta, including links for live maps from the 2023 monitoring season for diamondback moth, bertha armyworm, cutworms, and cabbage seedpod weevil.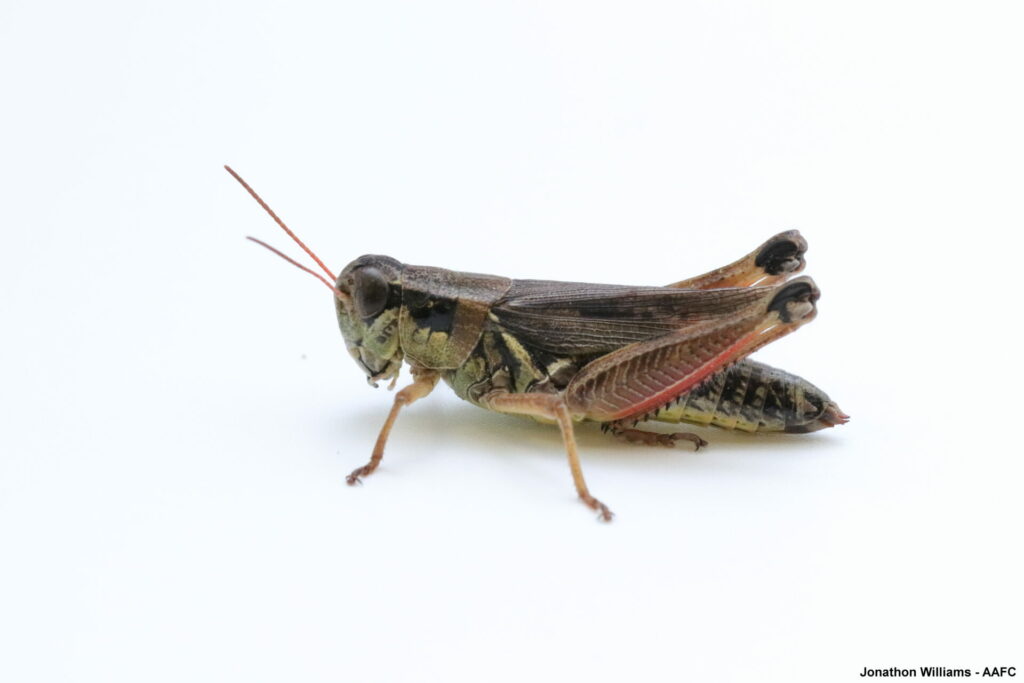 In Saskatchewan, grasshopper population densities are particularly high in the southern and central regions. Ripening canola crops are currently playing host to crickets (reported consuming pods), crucifer flea beetles, diamondback moth and Lygus bugs. Densities of diamondback moth and Lyugs have been economically significant in some regions, so scouting is important. Pea aphid and cereal aphid numbers appear to be increasing in some parts of the province, so scouting for these pests in their respective host crops is also important as the growing season winds down. There have been four reports of Hessian fly in Saskatchewan this summer.
Saskatchewan Crop Production News issues are now online! There are links on the Crop Production News page so that interested readers can subscribe to the newsletter or read issues from past years.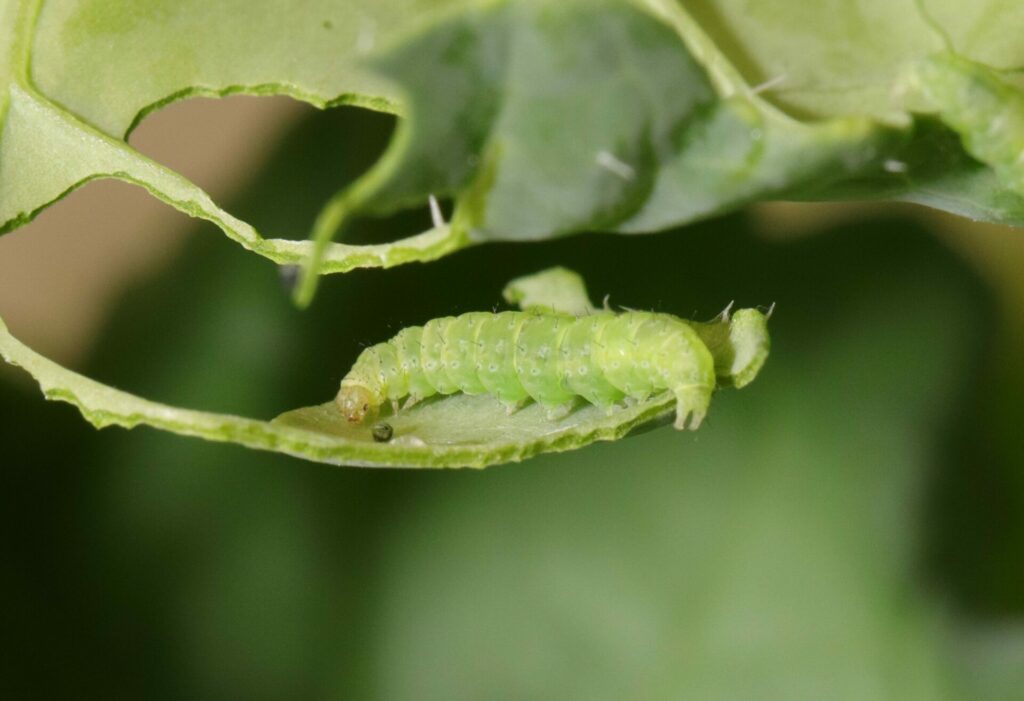 In Manitoba, aphid population densities have been high enough to warrant control in small grain cereal crops in some regions, especially where crops were planted late and crops are still in vulnerable stages. Where there are a lot of aphids in fields, there have also been lots of lady beetle larvae and aphid mummies (resulting from aphids being attacked by parasitoids). A few fields in the Cypress River/Balder area of Manitoba have been sprayed for bertha armyworm. Some canola fields have been sprayed for diamondback moth and Lygus bugs in the Eastern region, and for diamondback moth in the Interlake region. Like in Saskatchewan, crucifer flea beetles are now active again, and are feeding on green canola. A soybean field in the Central region of Manitoba was treated for spider mites. Some insecticide applications for banded sunflower moth have occurred in the Eastern region. Grasshoppers are numerous in crops in some areas, and pastures in some areas have been sprayed for grasshoppers. John spotted some dead grasshoppers clinging to the upper leaves of plants that were infected with the pathogen Entomophaga grylii, but the incidence of infection has been low so far this year. Scout for aphids in cereal crops and for a variety of insects in canola fields.
Weekly Manitoba Crop Pest Updates for 2023 are available online with timely updates about insect pests, weeds, and plant pathogens. Watch their website for new Crop Pest Updates (usually published on Wednesdays this year).