The oviposition index provides a snapshot of how growing season conditions impact grasshopper development and subsequent oviposition. Advanced development of the current generation will result in greater potential egg production by females at the end of this growing season. Figure 1 represents model output for the 2020 growing season (as of August 17, 2020). In Alberta, cooler, wetter conditions in May and June were not conducive for grasshopper development. This has resulted in a prediction for lower oviposition potential for most of Alberta. Warmer, dryer conditions in Manitoba and southeastern Saskatchewan resulted in higher oviposition indices.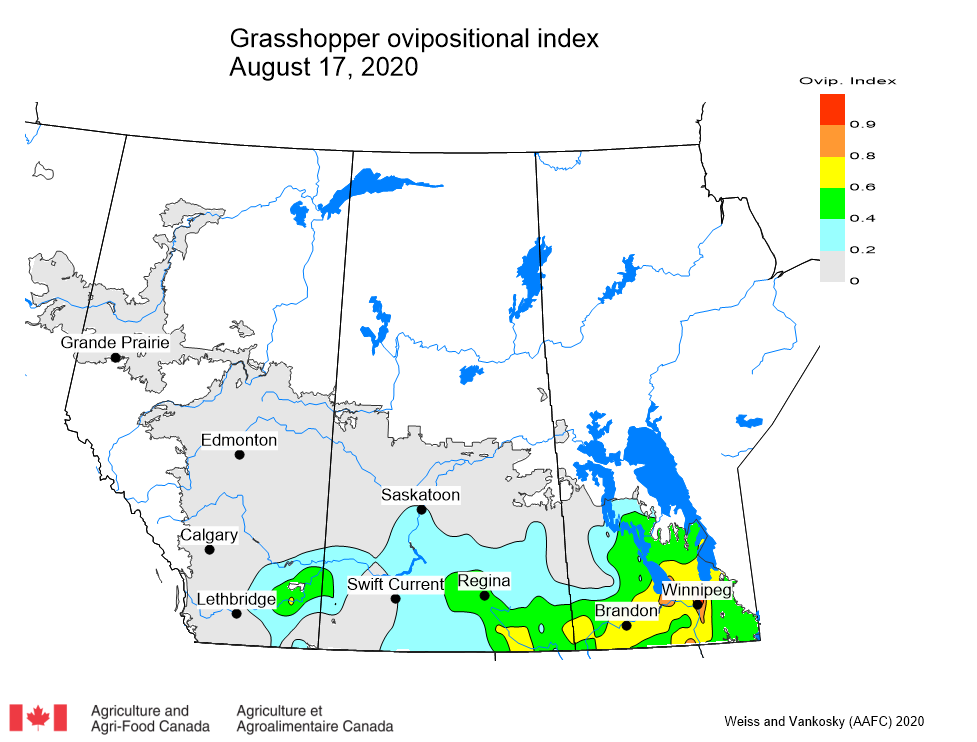 The model was run with climate normal data to compare the 2020 growing season with 30 year climate normals. The second map (climate normal) indicates that, in an average growing season, the greatest oviposition index values are observed for southeast Alberta and southwest Saskatchewan (Figure 2). Results suggest that the 2020 growing season was more favourable for grasshopper populations in Manitoba and southeastern Saskatchewan than for western Saskatchewan and most of Alberta.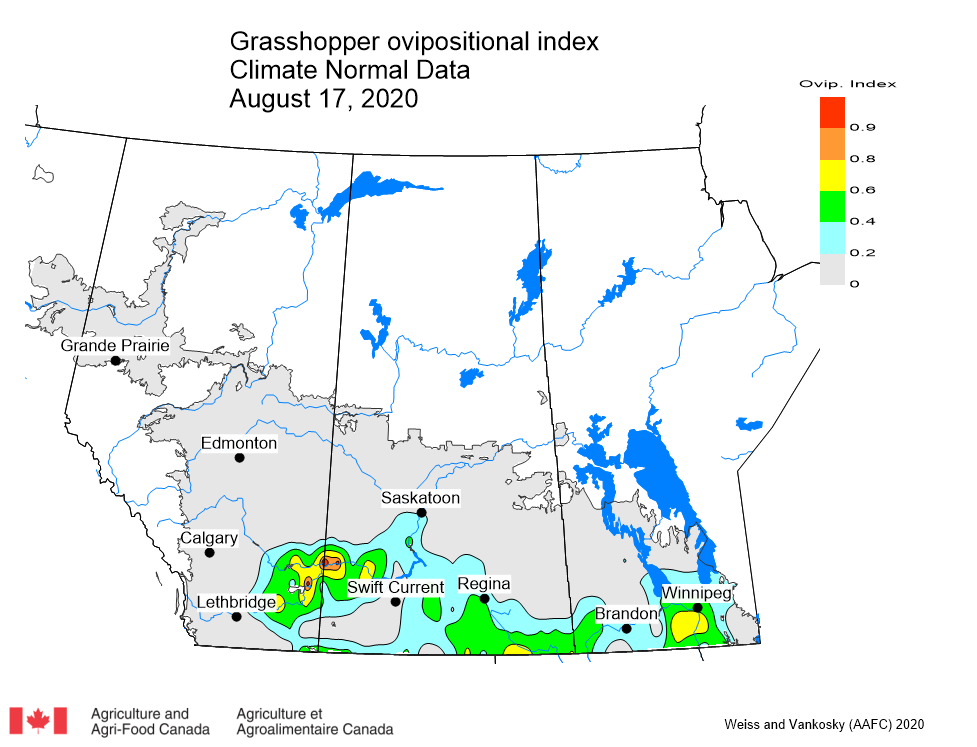 Biological and monitoring information related to grasshoppers in field crops is posted by Manitoba Agriculture, Saskatchewan Agriculture, Alberta Agriculture and Forestry, the BC Ministry of Agriculture and the Prairie Pest Monitoring Network. Also refer to the grasshopper pages within the "Field Crop and Forage Pests and their Natural Enemies in Western Canada: Identification and management field guide" (Philip et al. 2018) as an English-enhanced or French-enhanced version.