The grasshopper simulation model will be used to monitor grasshopper development across the prairies. Weekly temperature data collected across the prairies is incorporated into the simulation model which calculates estimates of grasshopper development stages based on biological parameters for Melanoplus sanguinipes (Migratory grasshopper).  
Model simulations were used to estimate percent grasshopper embryonic (egg) development as of May 9, 2021. The simulation predicts that development has now begun across southern areas of the Peace River region. Results indicate that egg development has been greatest for Lethbridge and Regina regions. Cool conditions in Manitoba have resulted in slower development rates (Figs. 1 and 2).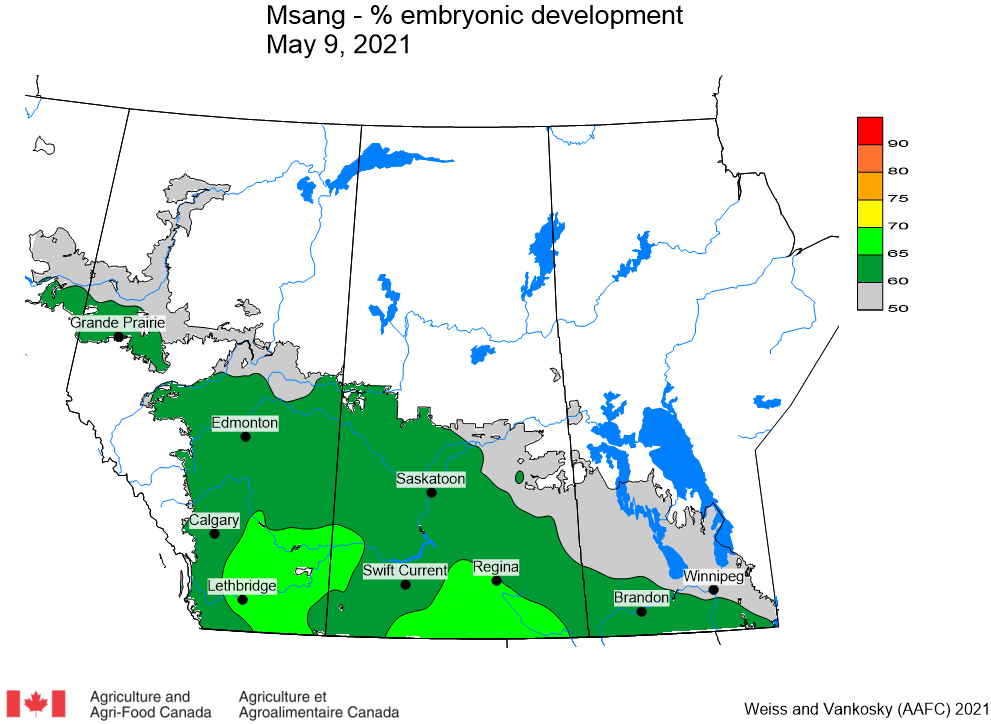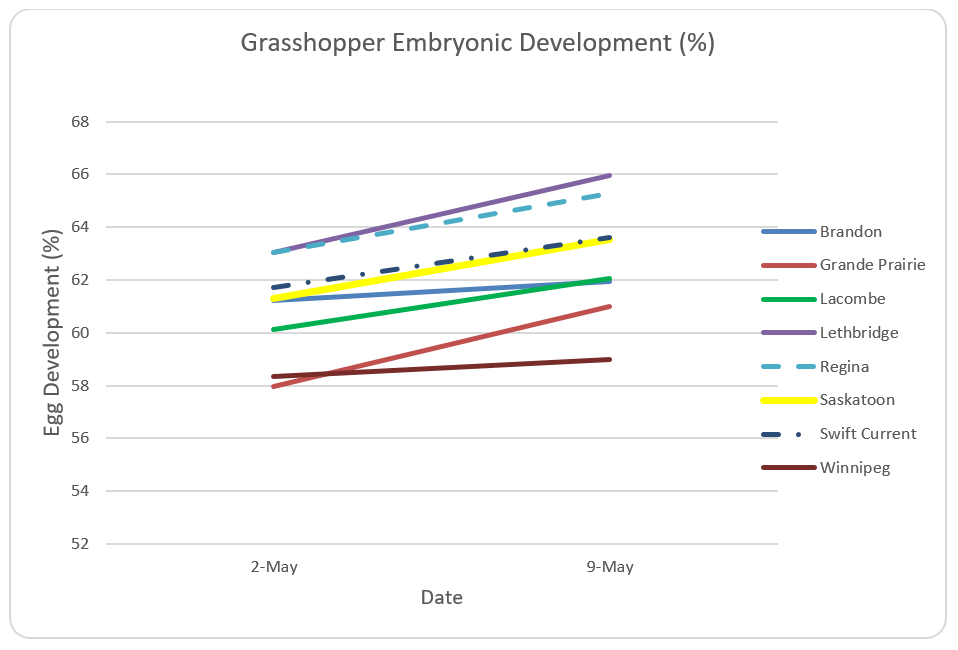 Biological and monitoring information related to grasshoppers in field crops is posted by Manitoba Agriculture and Resource Development, Saskatchewan Agriculture, Alberta Agriculture and Forestry, the BC Ministry of Agriculture and the Prairie Pest Monitoring Network. Also refer to the grasshopper pages within the "Field Crop and Forage Pests and their Natural Enemies in Western Canada: Identification and management field guide" (accessible in either English-enhanced or French-enhanced versions).