Weather synopsis – Temperatures (30 day average) continue to be warmest in southern AB and western SK (Fig. 1). Across the prairies, the monthly average temperature was slightly cooler than normal.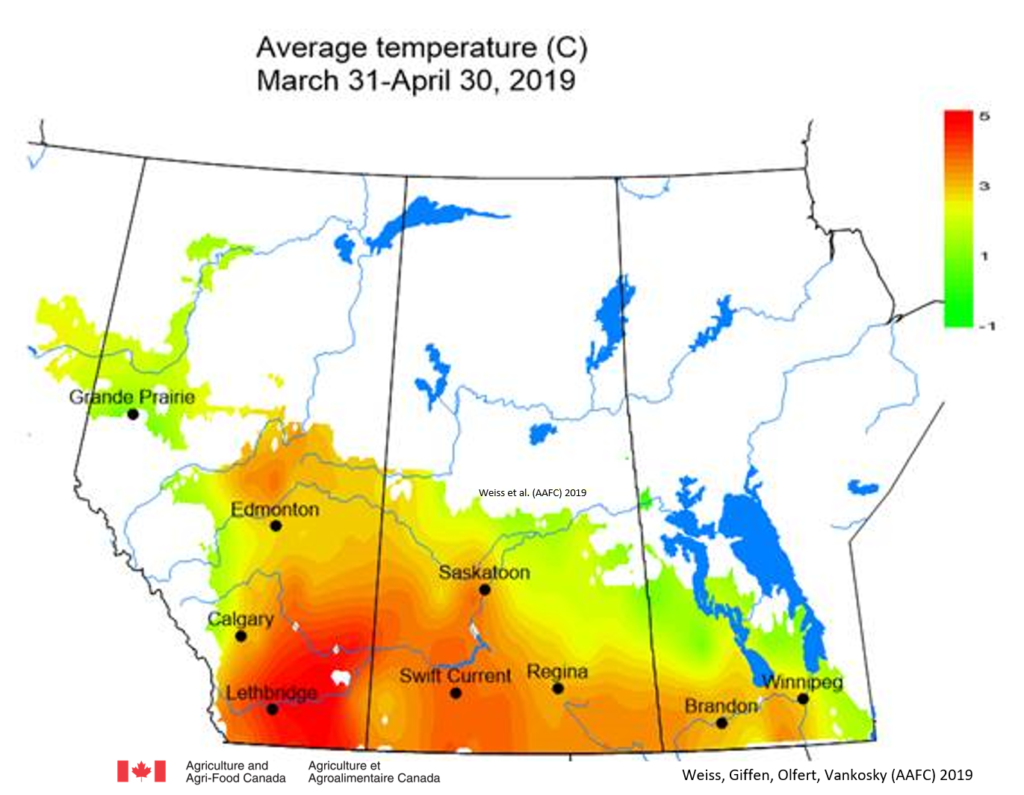 Rainfall (30 day accumulation) amounts have been well below average for most of the prairies (Figs. 2 and 3). Rainfall amounts (30 day) across southern SK are normal to above normal.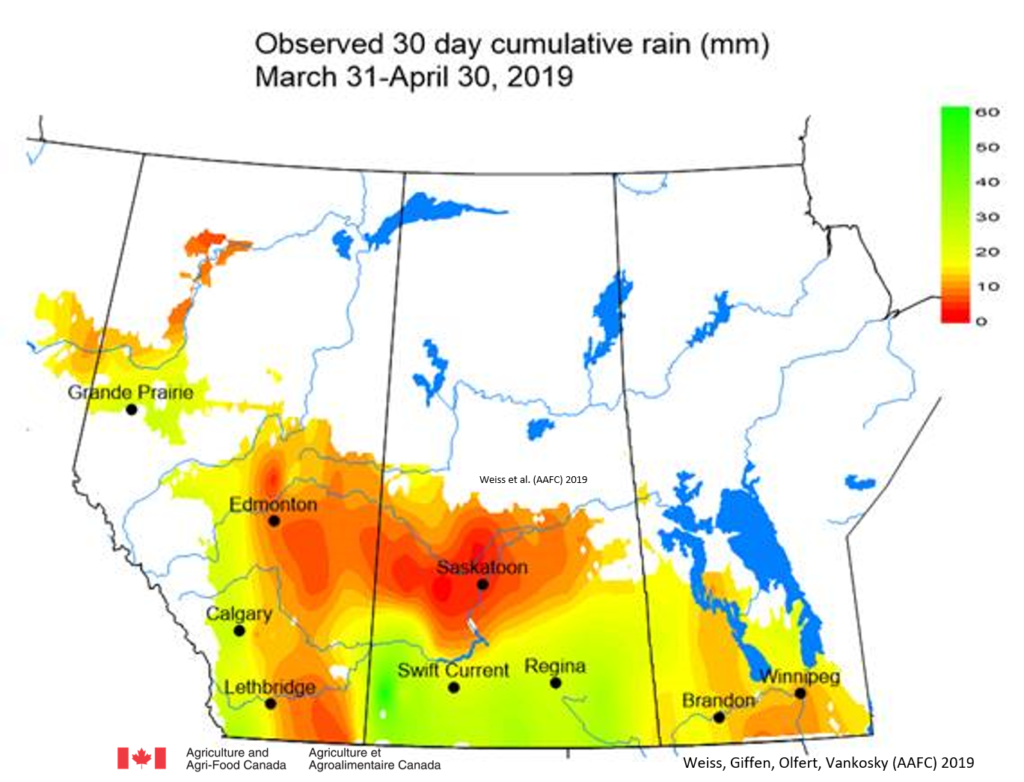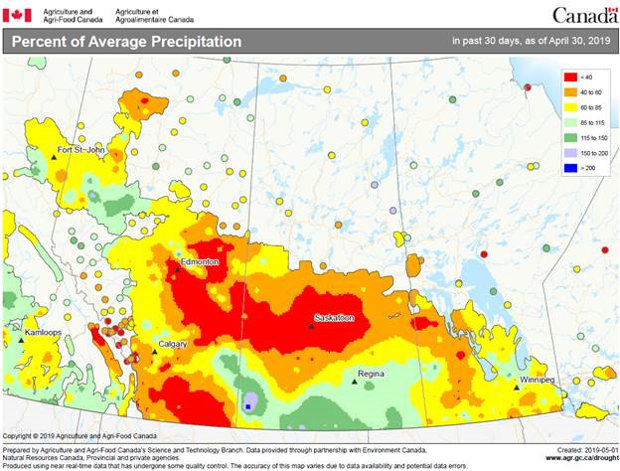 On March 27 and 28 significant snowfall amounts were reported for a number of locations across AB and southern SK (Table 1; Fig. 4). This has resulted in improved soil moisture amounts for the southern  SK (Fig. 5).