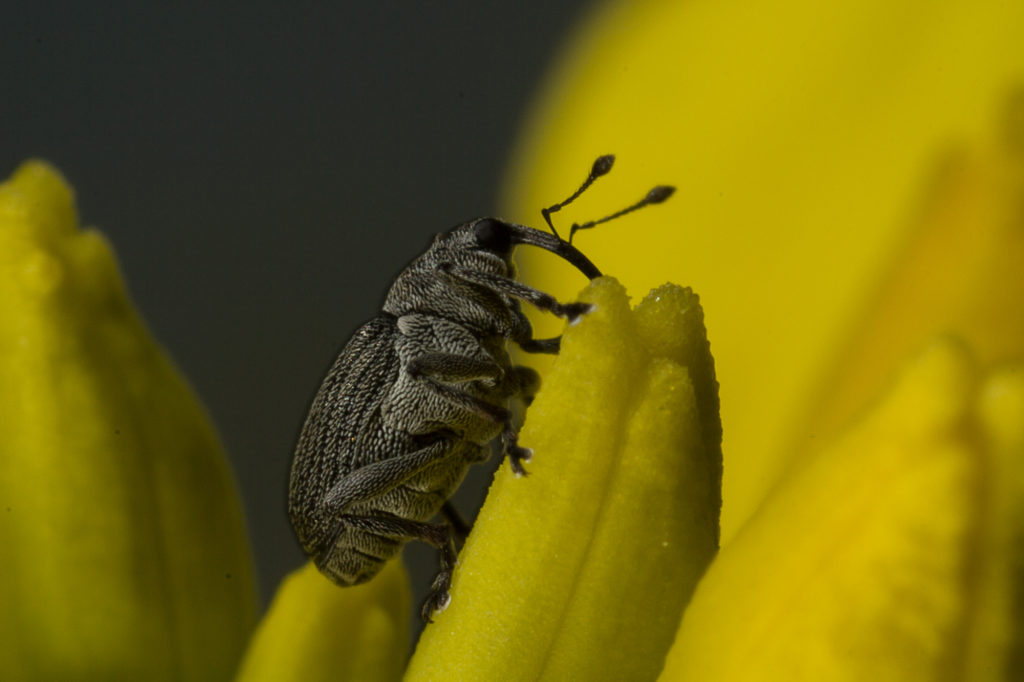 First discovered in the Prairie region during the 1990s, the cabbage seedpod weevil is a pest in both its adult and larval stages. Cabbage seedpod weevils emerge from overwintering in the spring as soil temperatures warm, and utilize plants like canola, brown and wild mustard to sustain larval development.
Both adult and larval stages can cause crop damage. As adults, cabbage seedpod weevils can cause canola flower budblasting as they feed on developing flowers, and later in the season their appetites will turn to canola pods. However, it is the cabbage seedpod weevil larvae causes the most damage. During their development, these larvae will bore into seed pods and consume the seeds within. Infested pods are more prone to shattering and are more susceptible to fungal infections.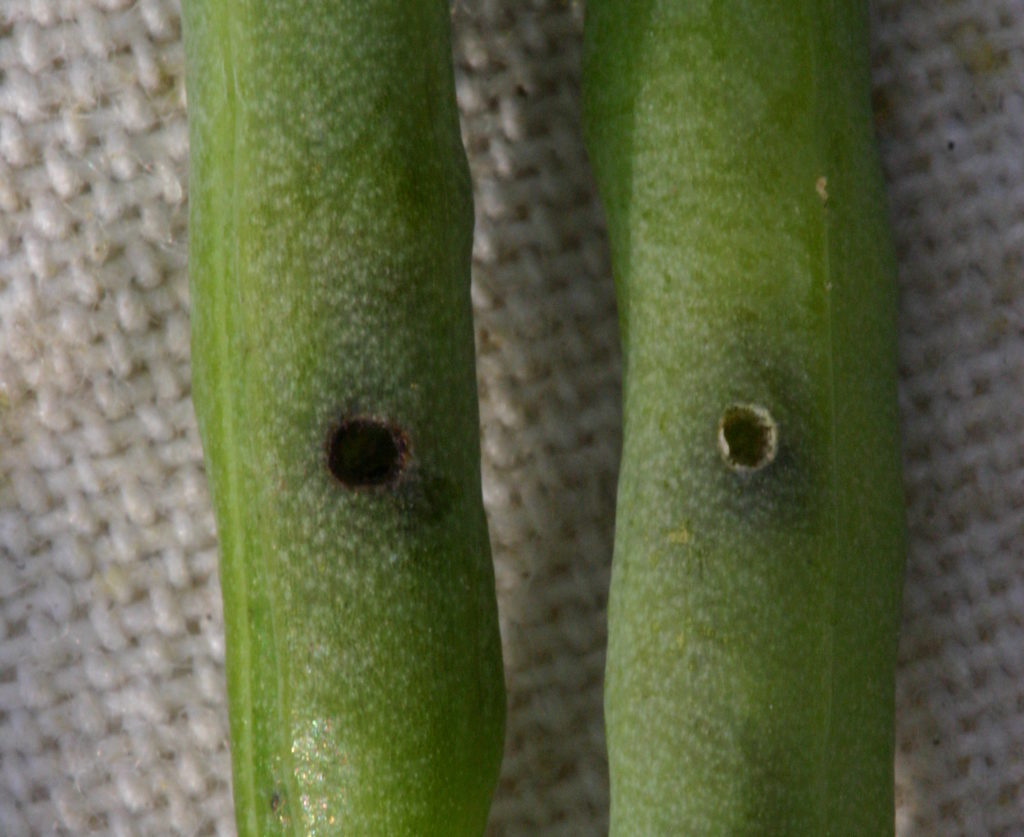 Adult cabbage seedpod weevils are 3–4 mm long with a long narrow snout. When disturbed, these insects "play dead," resuming activity when the perceived threat has passed. Mature larvae are 2–3 mm long with a whitish body, brown head and anal plate, and 3 pairs of thoracic legs.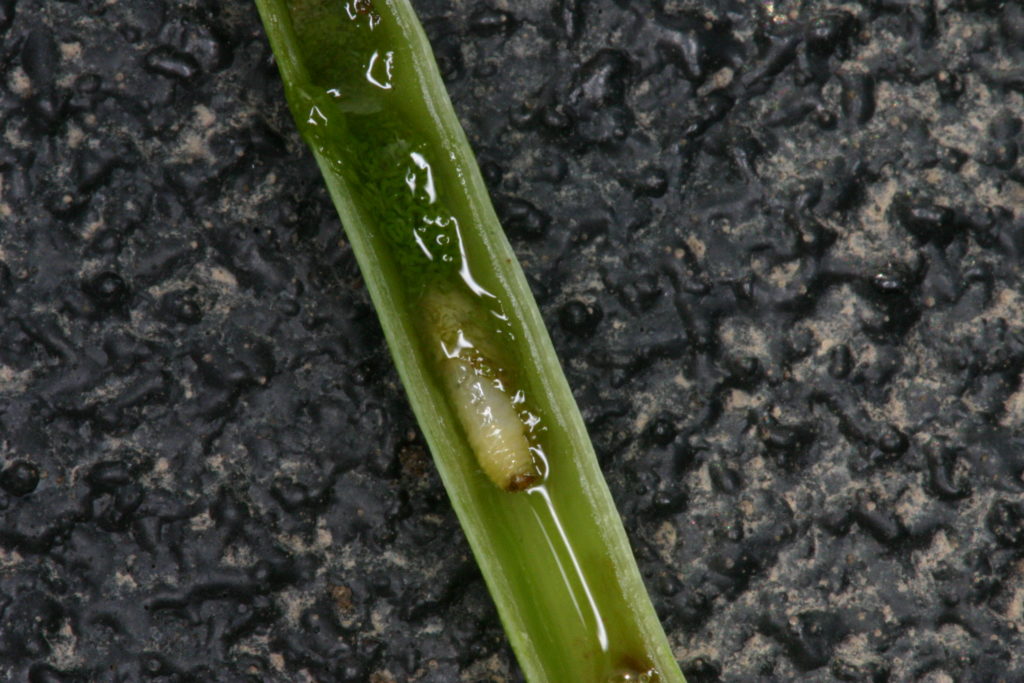 Biological and monitoring information related to cabbage seedpod weevils in field crops can be found on our Monitoring page as well as on provincial Agriculture Ministry pages (Saskatchewan and Alberta). For more information, visit the cabbage seedpod weevil page in the Field Crop and Forage Pests and their Natural Enemies in Western Canada: Identification and Management field guide. (en français : Guide d'identification des ravageurs des grandes cultures et des cultures fourragères et de leurs ennemis naturels et mesures de lutte applicables à l'Ouest canadien).