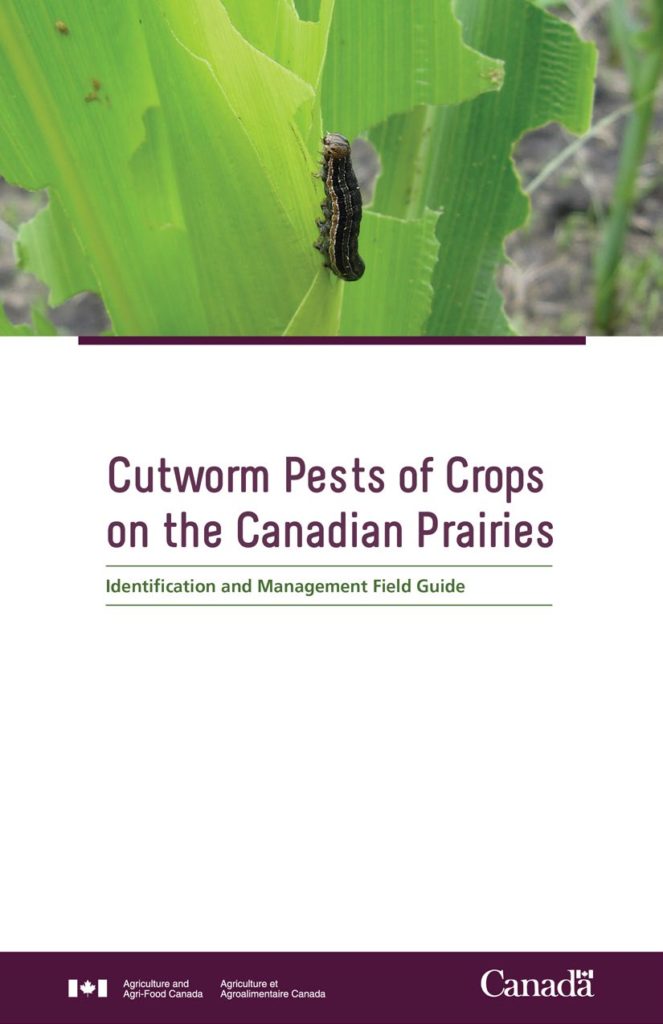 "There are several
pest cutworm species affecting Canadian Prairie crops. Much of the time, their
impact is negligible. However, from time to time, outbreaks occur. These can be
localized to small areas in a field or widespread across a large region, they can
last years and, most importantly, can cause significant economic damage.
The key to successful cutworm
management and limiting their impact is by first correctly identifying the
species causing damage. Then, through an understanding of its biology,
lifecycle, preferred habitats, behaviour, influences of climate and weather, and
interactions with natural enemies and other factors, you can exploit its
weaknesses by knowing when to control (susceptible stage and time of day) and
only when it makes economic sense. Learning how to recognize damage, detect the
species (scouting), and take advantage of natural processes are additional
important elements in a management strategy."
This is the Introduction from the
NEW

 

Cutworm Pests of Crops on the Canadian
Prairies – Identification and Management Field Guide, by Dr.
Kevin Floate. In it, you'll find detailed information on each of the important
economic cutworm species. There are also sections on general biology, history
of outbreaks, scouting techniques, the important role that natural enemies play
and a list of additional information sources. [Funding for preparation of
this publication was provided by the Canola Council of Canada (CARP Project No.
2012-1) with contributions from the Alberta Canola Producers Commission,
Saskatchewan Canola Development Commission (SaskCanola) and the Manitoba Canola
Growers Association in partnership with the Alberta Crop Industry Development
Fund]
English: Cutworm Pests of Crops on the Canadian Prairies (7 MB)
French: Vers-gris ravageurs des cultures dans les Prairies canadiennes (7 MB)