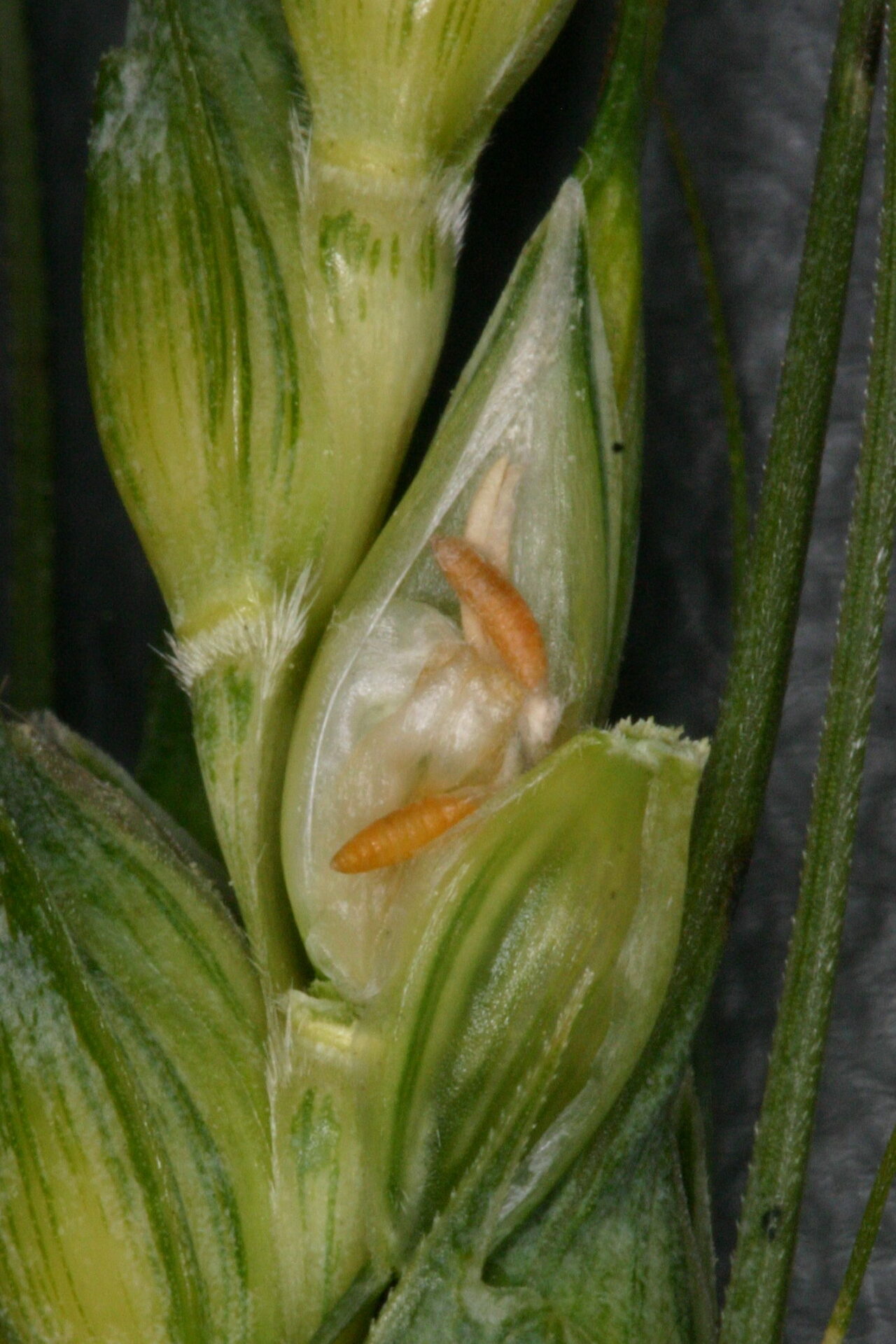 This week's Insect of the Week is the wheat midge. Found around the globe where wheat is grown, these small insects can pose a big problem for producers. Sizeable crop damage has been attributed to wheat midge populations across the Prairies, where it feeds on spring, winter and durum wheat, as well as triticale and spring rye.
Crop damage occurs when the wheat midge is in its larval stage. Once hatched, the wheat midge larvae eat developing wheat kernels, causing shrivelled, misshapen, cracked or scared kernels. This damage isn't apparent at a glance and developing seeds must be inspected within the glume. Losing wheat kernels will lower crop yield, while damaged kernels will impact the grade given to the harvested wheat. The Canadian Grain Commission allows midge damage between two and five percent prior to impacting the assigned grade.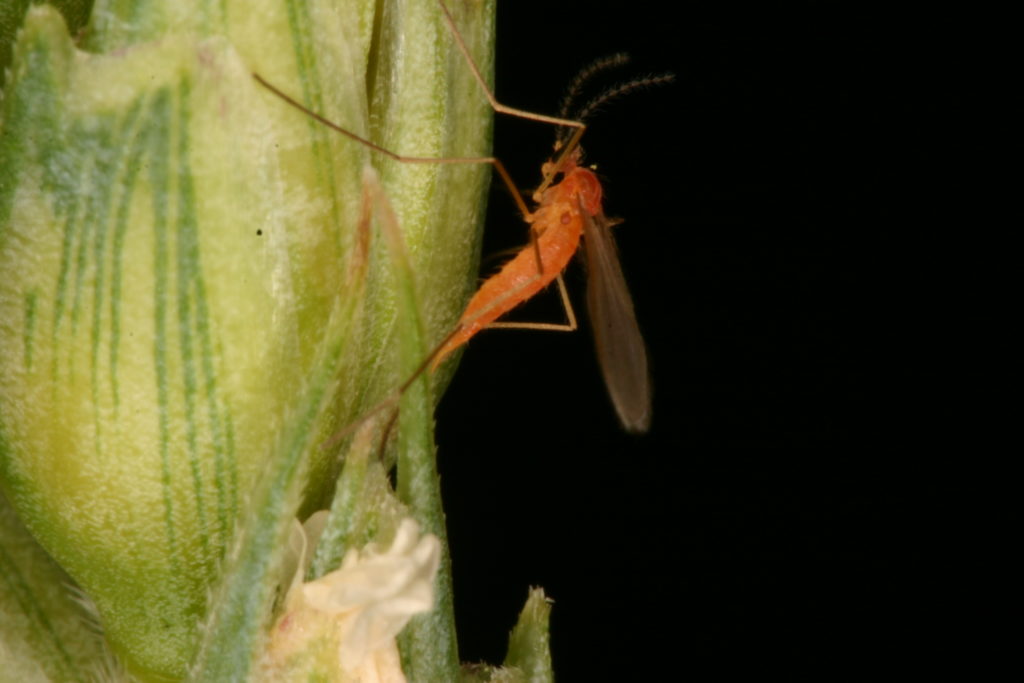 Adult wheat midges are delicate orange flies that grow to 2–3 mm long, with large black eyes and long legs and antennae in relation to their otherwise small size. Mature larvae grow to 2–3 mm long. Young larvae begin as translucent white maggots and turn bright orange during the maturation process.
Biological and monitoring information related to the bertha armyworm in field crops can be found on our Monitoring page as well as on provincial Agriculture Ministry pages (Manitoba, Saskatchewan and Alberta). For more information, visit the wheat midge page in the Field Crop and Forage Pests and their Natural Enemies in Western Canada: Identification and Management field guide. (en français : Guide d'identification des ravageurs des grandes cultures et des cultures fourragères et de leurs ennemis naturels et mesures de lutte applicables à l'Ouest canadien).