The alfalfa weevil (AAW) (Curculionidae: Hypera postica) model predicts development using biological parameters known for the pest species and environmental data observed across the Canadian prairies on a daily basis. Review lifecycle and damage information for this pest.
Model simulations for alfalfa weevil (AAW) indicate that oviposition should be well underway across the prairies as of May 15, 2022. The following graphs indicate, based on potential number of eggs, that development is slower near Lethbridge (Fig. 1) than Saskatoon (Fig. 2).
Development for both locations is ahead of average. The model predicts that eggs may begin hatching next week.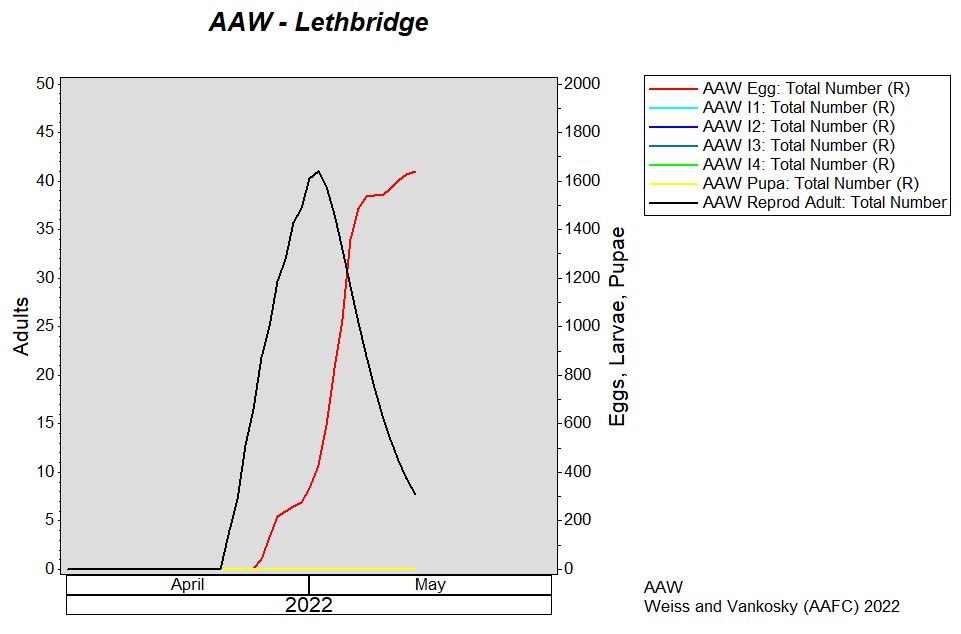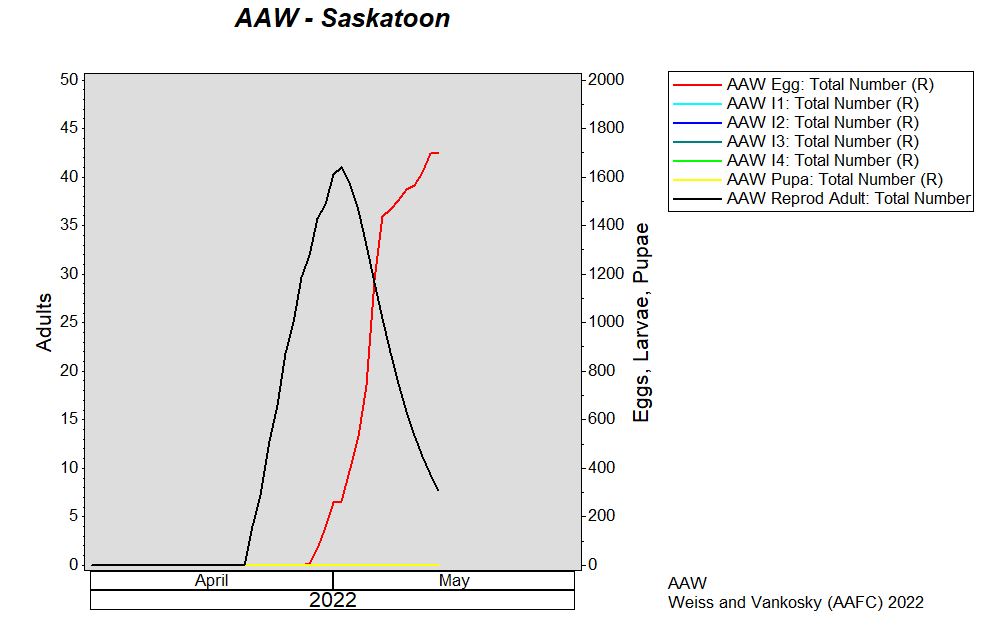 Alfalfa growers are encouraged to check the Alfalfa Weevil Fact Sheet prepared by Dr. Julie Soroka (AAFC-Saskatoon). Additional information can be accessed by reviewing the Alfalfa Weevil Page extracted from the "Field crop and forage pests and their natural enemies in western Canada – Identification and management field guide" (2018; accessible as a free downloadable PDF in either English or French on our new Field Guides page.