As of August 17, 2020, the Pea leaf weevil (PLW) model indicates that pupation is complete and adults are beginning to emerge from pea fields. The PLW model predicts that warm, dry conditions in June and early July may reduce larval survival. Wetter conditions during June and July were more favourable for PLW population development in Alberta than in eastern Saskatchewan and Manitoba. These factors resulted in lower overwintering adult index values for the eastern prairie region than for western regions (Fig. 1). Figure 2 represents the expected overwintering index values for PLW using climate normal data. Note that, to our knowledge, populations of pea leaf weevil remain low in Manitoba and are confined to the Swan River Valley region at this time.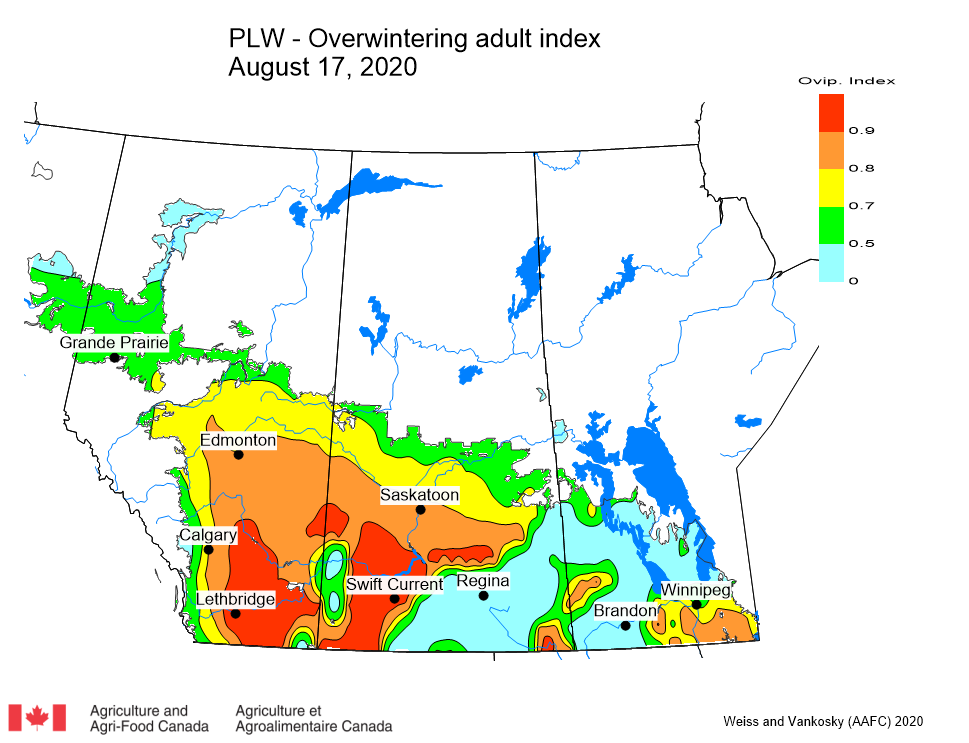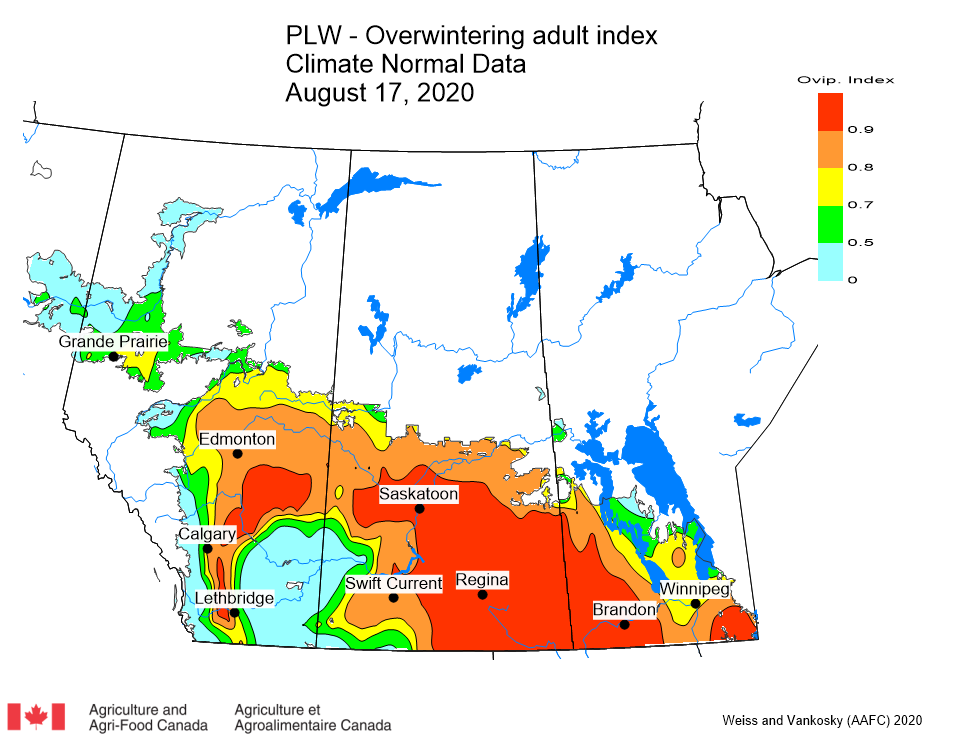 The pea leaf weevil is a slender greyish-brown insect measuring approximately 5 mm in length (Fig. 3, Left image). Pea leaf weevil resembles the sweet clover weevil (Sitona cylindricollis) but the former is distinguished by three light-coloured stripes extending length-wise down thorax and sometimes the abdomen. All species of Sitona, including the pea leaf weevil, have a short snout.
Review a more complete description of this insect posted back on Week 11 of the 2020 growing season. Biological and monitoring information related to pea leaf weevil in field crops is posted by the province of Alberta and in the PPMN monitoring protocol.
Also refer to the pea leaf weevil page within the "Field Crop and Forage Pests and their Natural Enemies in Western Canada: Identification and management field guide" – both English-enhanced or French-enhanced versions are available.