While you're out scouting for cutworms, tachinids flies and ichneumonid wasps are scouting for them too! We have two Insects of the Week this week and both are parasitoids of cutworm pests. Parasitoids complete part of their lifecycle inside another organism, in this case cutworms, eventually killing them.  
Adult tachinid flies are pale or dark brown in colour with long, bristly hairs covering their bodies. Females typically lay one to several eggs on a host. Upon hatching the larvae burrow into the host, develop inside, and then exit to pupate in the soil. Adult flies feed on flower nectar, honeydew from aphids, scale insects, and mealybugs. The tachinid, Athrycia cinerea (Coq.), is a parasitoid of the Bertha armyworm.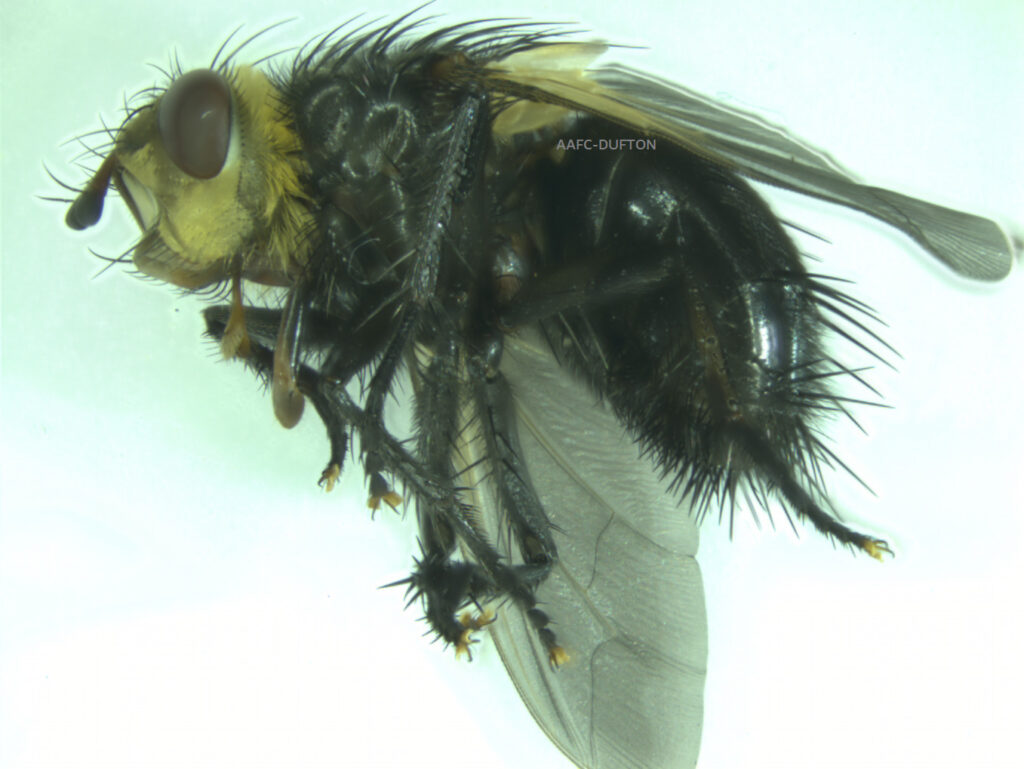 Ichneumonidae adults vary in size and colouration but all have a narrow waist, a long abdomen, and long antennae. Females have long ovipositors that they use to inject eggs into their hosts, including cutworm larvae. Adults eat nectar and aphid honeydew. Ichneumonid larvae (including Banchus flavescens) are parasitoids of Lepidoptera, Coleoptera, Diptera, Hymenoptera, and some spiders.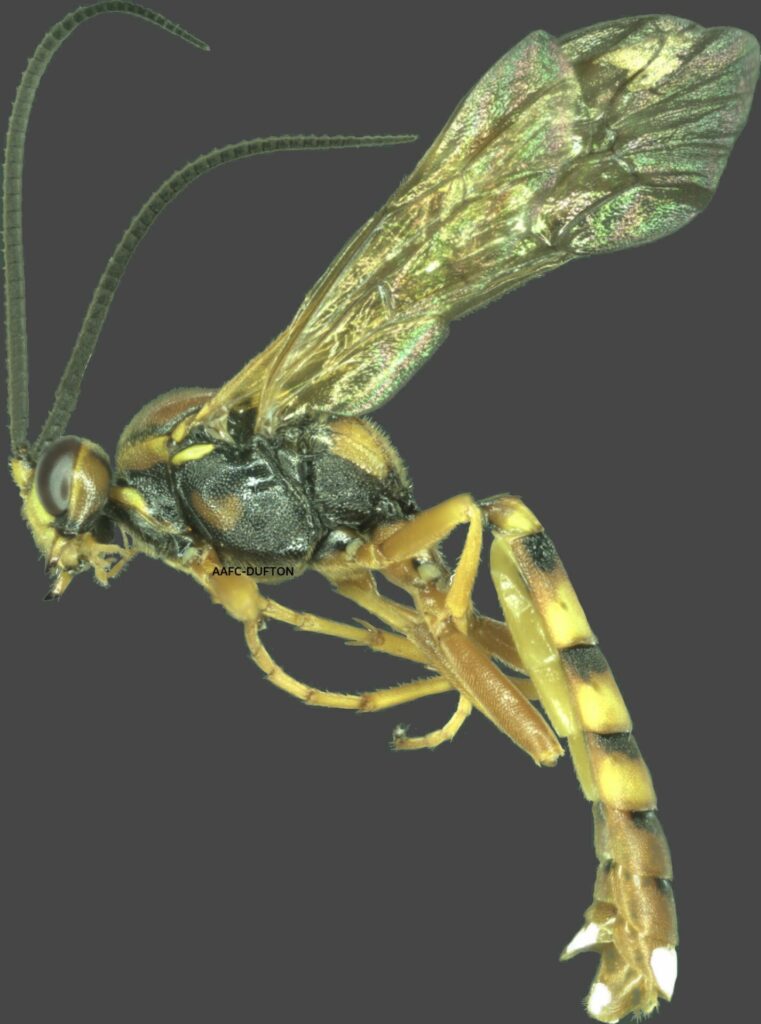 For more information about these parasitoids, the other pests they control and other important crop and forage insects, see the Field Crop and Forage Pests and their Natural Enemies in Western Canada guide. The guide has helpful information about the life cycle of these and other parasitoids. The guide also has tips for conserving parasitoids and pictures to help with identification.