Diamondback moths (DBM; Plutella xylostella) are a migratory invasive species. Each spring adult populations migrate northward to the Canadian prairies on wind currents from infested regions in the southern or western U.S.A. Upon arrival to the prairies, migrant diamondback moths begin to reproduce and this results in subsequent non-migrant populations that may have three or four generations during the growing season. Diamondback moth was the Insect of the Week for Wk10!
Model simulations to July 11, 2021, indicate that the second generation of non-migrant adults are currently emerging across the Canadian prairies (Fig. 1). A third generation is predicted for southern Manitoba. Based on climate normal inputs, development is well ahead of long-term average values (Figure 2). Based on current weather, the mean number of generations that have occurred is 2.1 compared to model runs, based on climate normals, predict that the number of generations should be 1.4.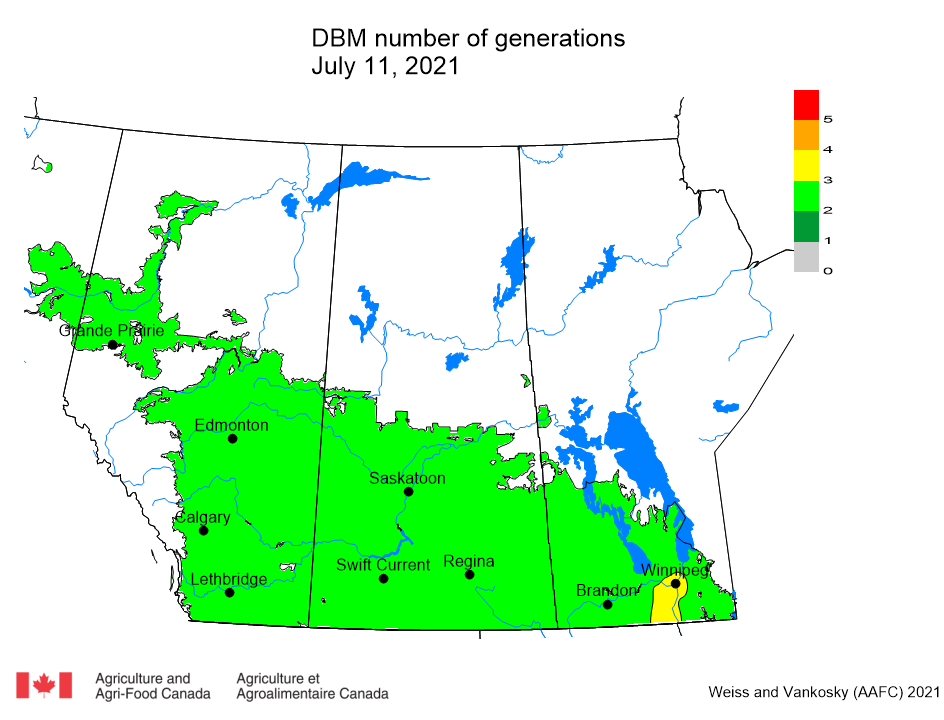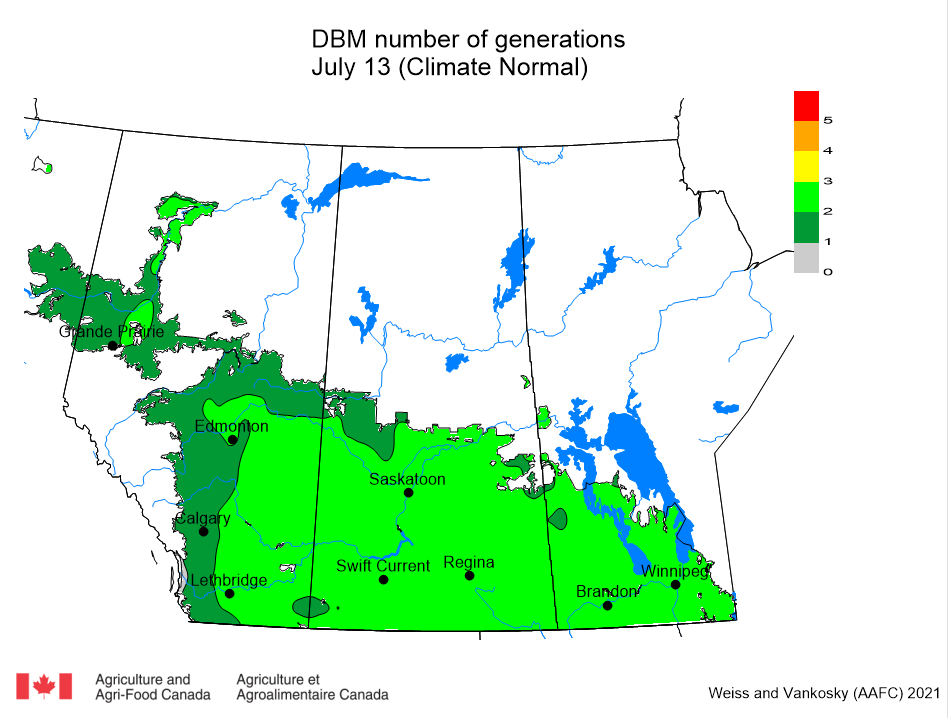 Monitoring: Remove plants in an area measuring 0.1 m² (about 12″ square), beat them onto a clean surface and count the number of larvae (Fig. 2) dislodged from the plant. Repeat this procedure at least in five locations in the field to get an accurate count.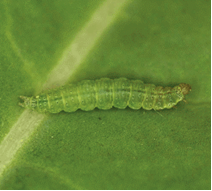 The economic threshold for diamondback moth in canola at the advanced pod stage is 20 to 30 larvae/ 0.1 m² (approximately 2-3 larvae per plant). Economic thresholds for canola or mustard in the early flowering stage are not available. However, insecticide applications are likely required at larval densities of 10 to 15 larvae/ 0.1 m² (approximately 1-2 larvae per plant).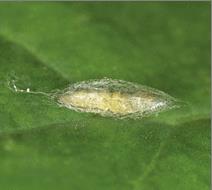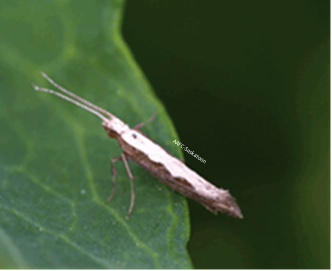 Biological and monitoring information for DBM (including tips for scouting and economic thresholds) is posted by Manitoba Agriculture and Resource Development, Saskatchewan Agriculture, and the Prairie Pest Monitoring Network. Also, refer to the diamondback moth pages within the "Field Crop and Forage Pests and their Natural Enemies in Western Canada: Identification and management field guide" (accessible in either English-enhanced or French-enhanced versions).