The cereal leaf beetle (CLB) (Chysomelidae: Oulema melanopus) model predicts larval development using biological parameters known for the pest species and environmental data observed across the Canadian prairies on a daily basis. Review lifecycle and damage information for this pest.
As of May 8, 2022, the model output suggests that overwintered adults are active and that oviposition is underway across the southern regions of Alberta and in southwestern western Saskatchewan. Compared to simulations for climate normals, development in 2022 is generally slower than average. The graphs provide a comparison of development for Lethbridge (Fig. 1) and Swift Current (Fig. 2).
Warmer conditions in southern Alberta are predicted to result in more rapid development of CLB populations in comparison to southern Saskatchewan. The simulation indicates that first instar larvae may occur during the third week of May.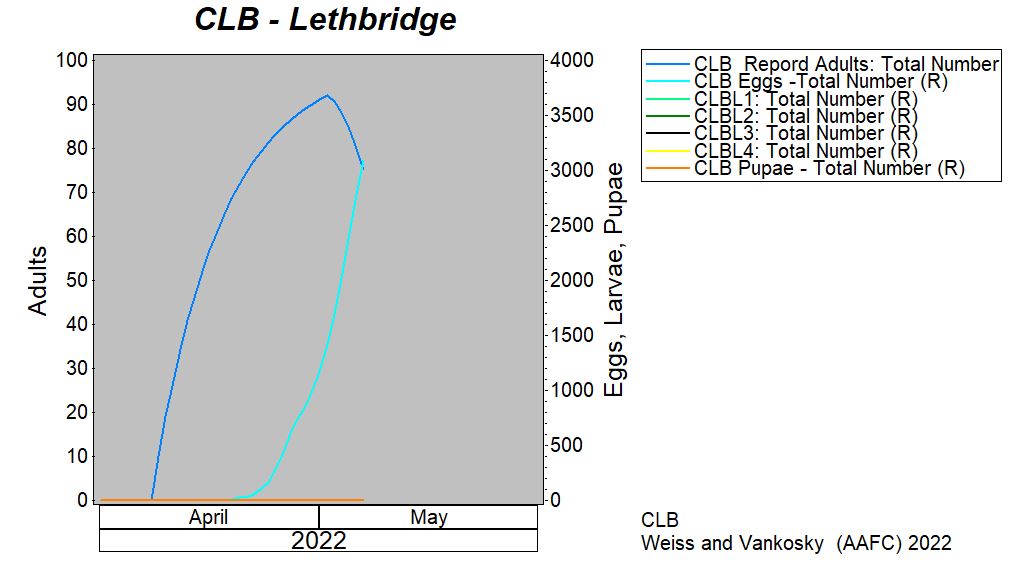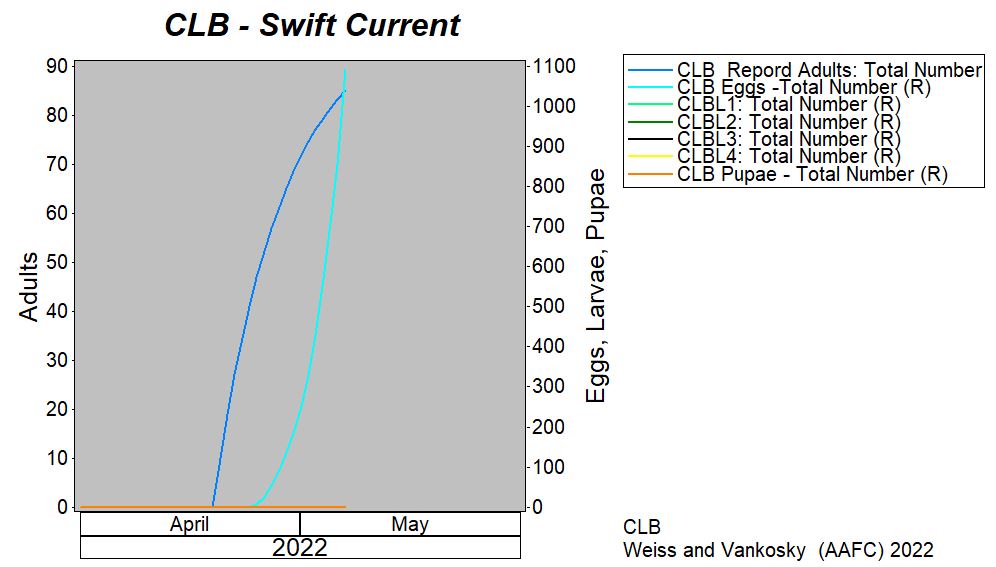 Access scouting tips for cereal leaf beetle or find more detailed information by accessing the Oulema melanopus page from the "Field crop and forage pests and their natural enemies in western Canada – Identification and management field guide" (2018; accessible as a free downloadable PDF in either English or French on our new Field Guides page.