Wheat midge (Sitodiplosis mosellana) emergence is reduced when soil moisture is insufficient to terminate spring diapause. Dry conditions in southcentral Manitoba as well as central and southern regions of Alberta have likely resulted in reduced emergence of larvae from the soil.
In regions where rainfall was sufficient to trigger the end of wheat midge diapause and the completeion of wheat midge development, we expect that eggs and larvae should be the most abundant life stages (Figs. 1 and 2).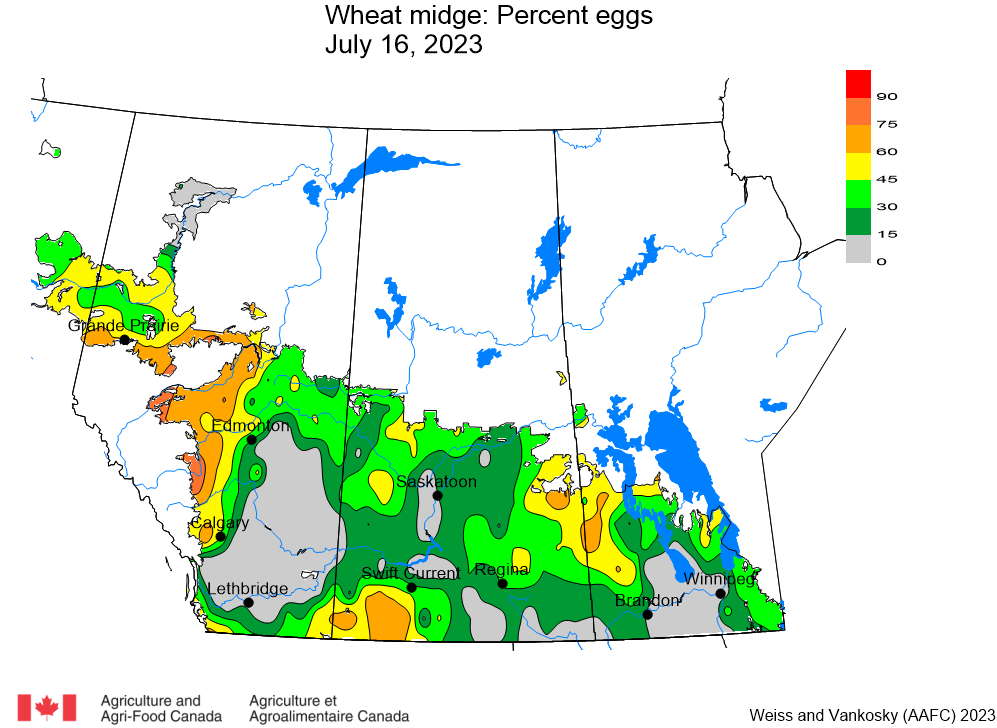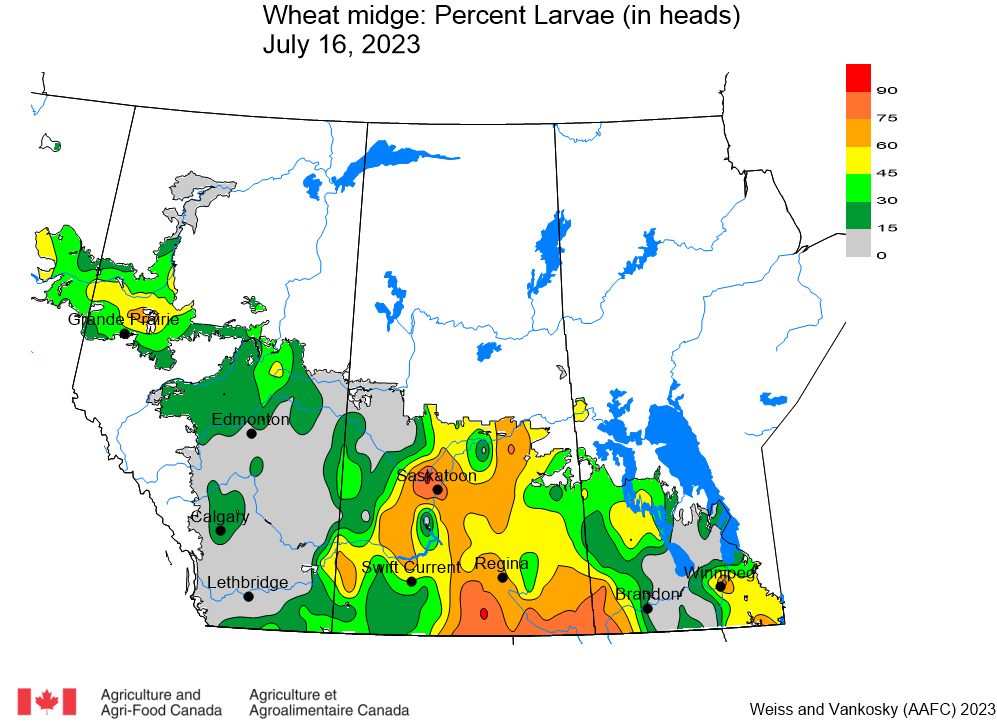 Simulated development at Regina, Saskatchewan and Grande Prairie, Alberta indicates that adult emergence has peaked (Fig. 3). Development in the Peace River region is approximately 1 week behind development of wheat midge in eastern Saskatchewan.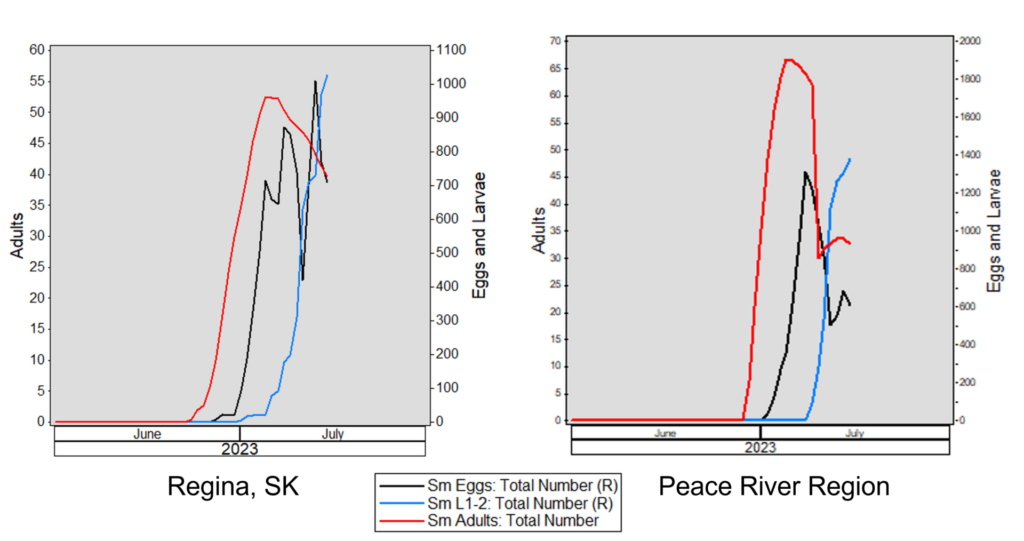 It may still be important to be scouting for adult wheat midge in some areas of the prairies. For more information about scouting and economic thresholds for wheat midge, check out the wheat midge monitoring protocol and the Insect of the Week for Week 8, that featured wheat midge. More information is available from Alberta Agriculture and Irrigation, the Saskatchewan Ministry of Agriculture, and Field Crop and Forage Pests and their Natural Enemies in Western Canada available for free download from our Field Guides page.