The Diamondback moth (DBM) model was run with a biofix of May 15, 2020. DBM densities generally increase with increasing numbers of generations. Figure 1 represents the model output for the 2020 growing season (as of August 17, 2020). The number of generations varies from two in western Alberta to four in southeastern Saskatchewan and most of Manitoba (Fig. 1). Next, the model was run with climate normal data to compare the 2020 growing season with an 'average' growing season (Fig. 2). The second map (climate normal) indicates that an average growing season results in two to three generations, with a fourth generation predicted to occur near Winnipeg (Fig. 2). These results indicate that there was an elevated DBM risk in 2020.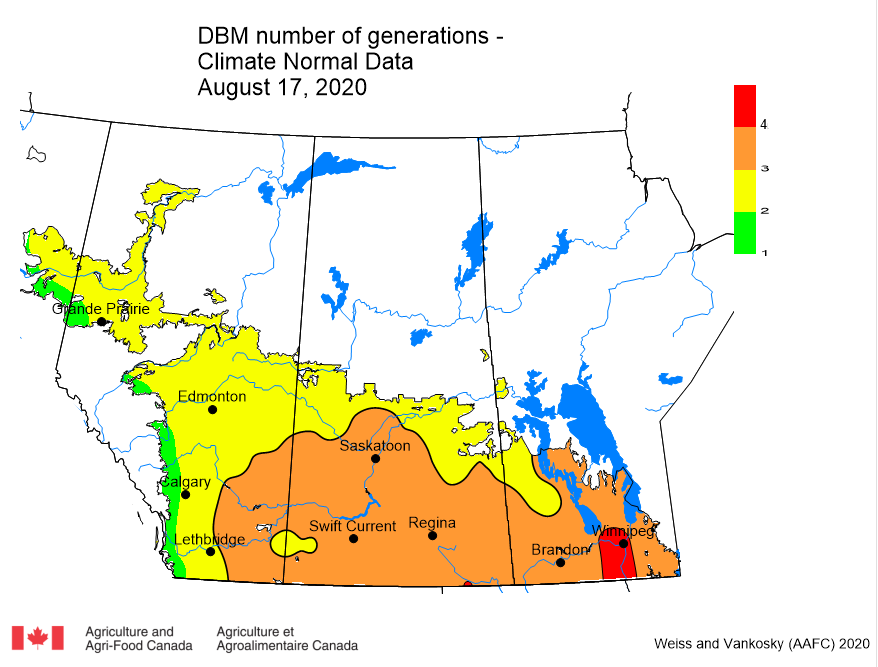 The economic threshold for diamondback moth in canola at the advanced pod stage is 20 to 30 larvae/ 0.1 m² (approximately 2-3 larvae per plant). Economic thresholds for canola or mustard in the early flowering stage are not available. However, insecticide applications are likely required at larval densities of 10 to 15 larvae/ 0.1 m² (approximately 1-2 larvae per plant).
Monitoring to apply the economic threshold: Remove the plants in an area measuring 0.1 m² (about 12″ square). Beat them on to a clean surface and count the number of larvae (Fig. 3) dislodged from the plant. Repeat this procedure at least in five locations in the field to get an accurate count.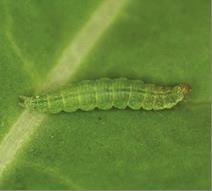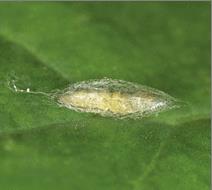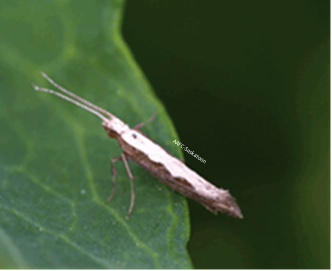 Biological and monitoring information for DBM is posted by Manitoba Agriculture, Saskatchewan Agriculture, and the Prairie Pest Monitoring Network.
More information about Diamondback moths can be found by accessing the pages from the "Field Crop and Forage Pests and their Natural Enemies in Western Canada: Identification and Field Guide". View ONLY the Diamondback moth page but remember the guide is available as a free downloadable document as both an English-enhanced or French-enhanced version.