Model simulations to June 13, 2021, indicate that bertha armyworm (BAW) (Mamestra configurata) pupal development is greater than 75% (Fig. 1). Populations are predominantly in the pupal stage (Fig. 2).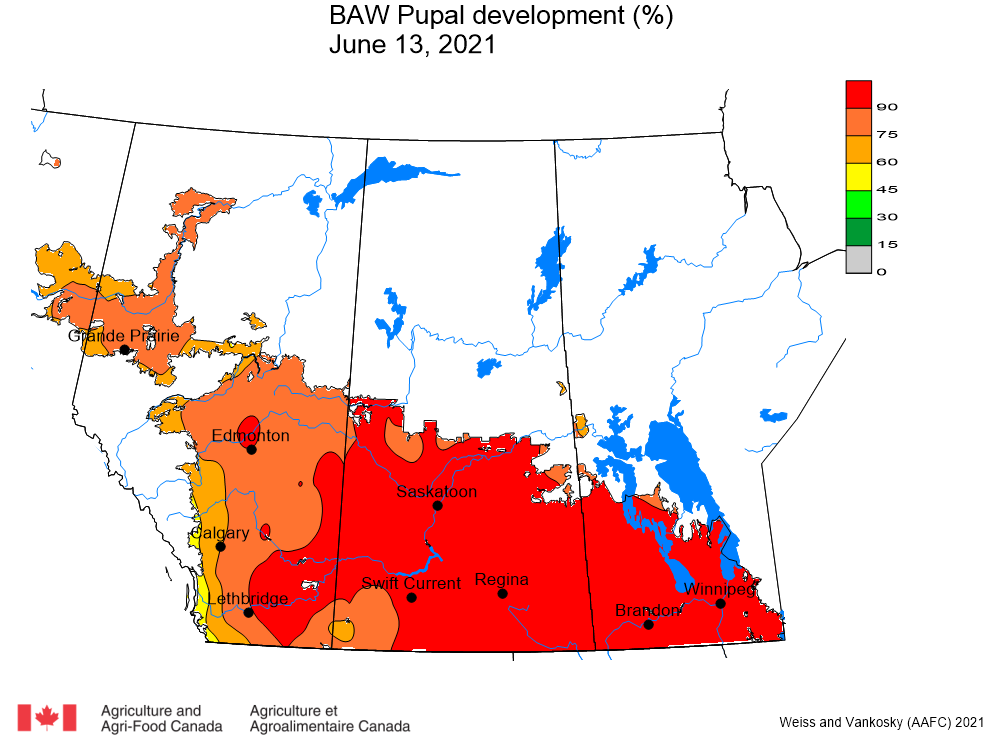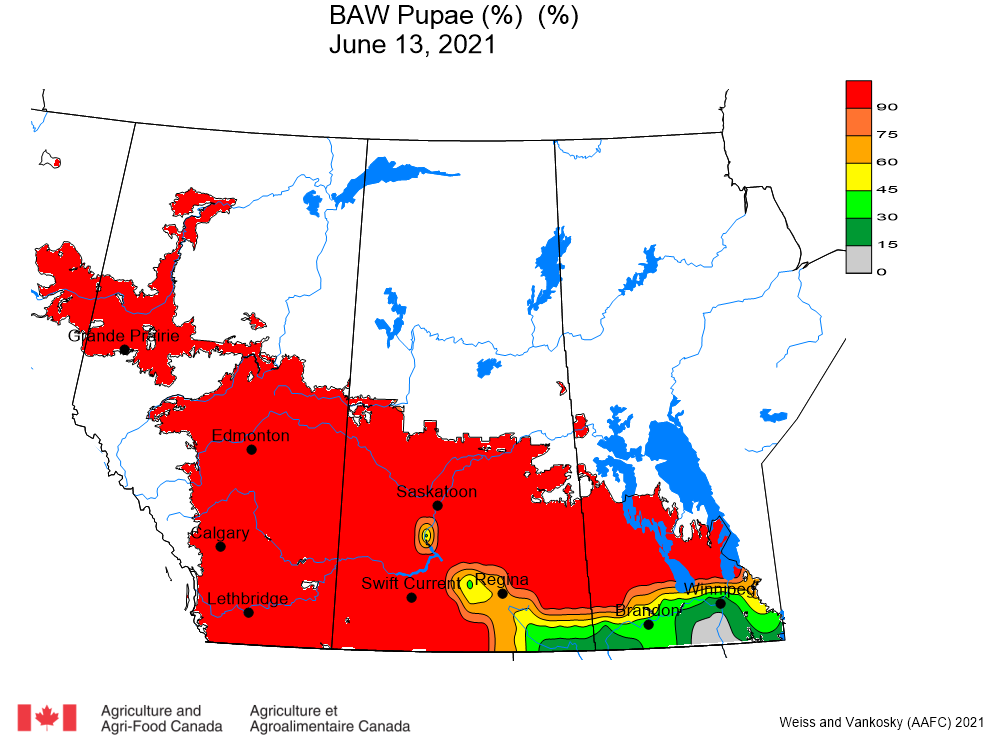 Model simulations indicate that BAW adult emergence has begun across southern areas of Manitoba and Saskatchewan (Fig. 3). Based on pupal development, adult emergence should occur across most of the prairies over the next few days.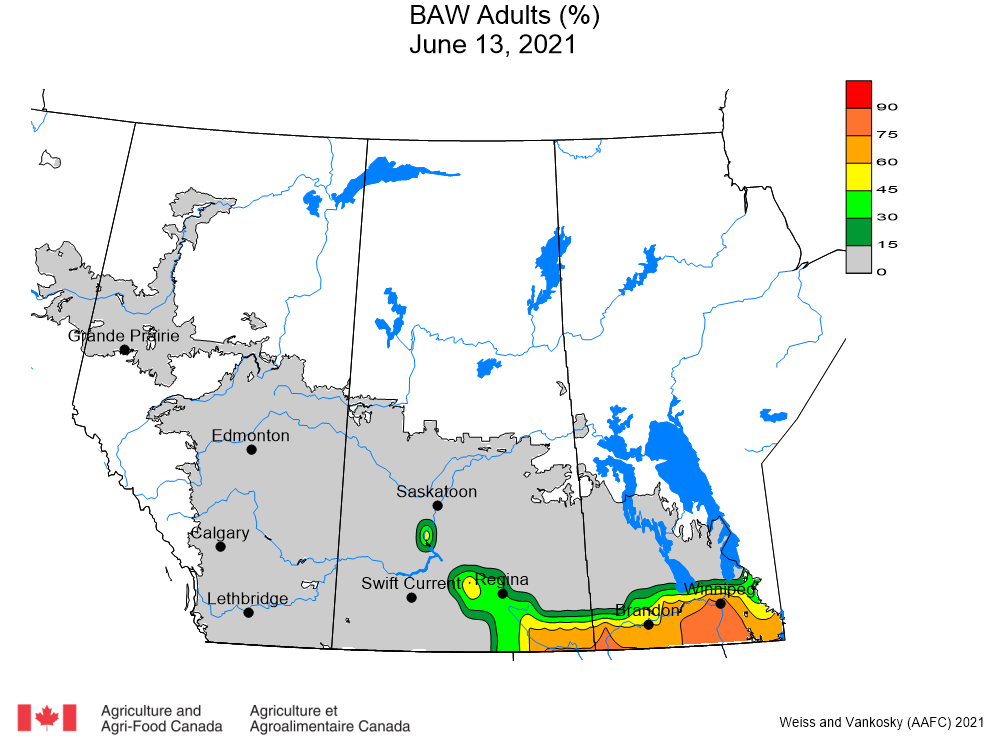 Model projections to June 30 predict that development near Winnipeg is more advanced than at Lacombe (Figs. 4 and 5). The model predicts that oviposition has begun near Winnipeg and that egg hatch will begin next week in fields.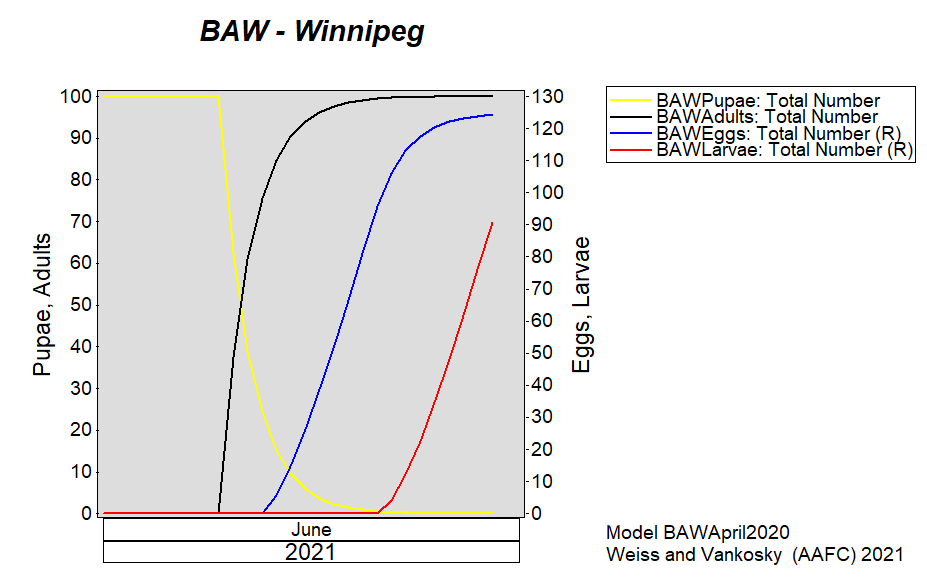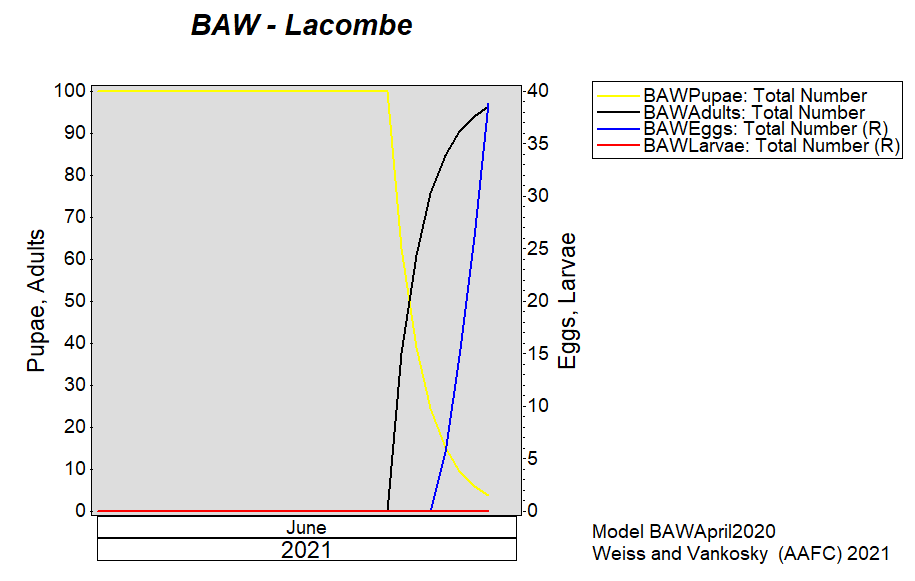 Refer to the PPMN Bertha armyworm monitoring protocol for help when performing in-field scouting.  Use the images below (Fig. 6) to learn to identify the various stages.  Review the 2019 Insect of the Week which featured bertha armyworm and its doppelganger, the clover cutworm!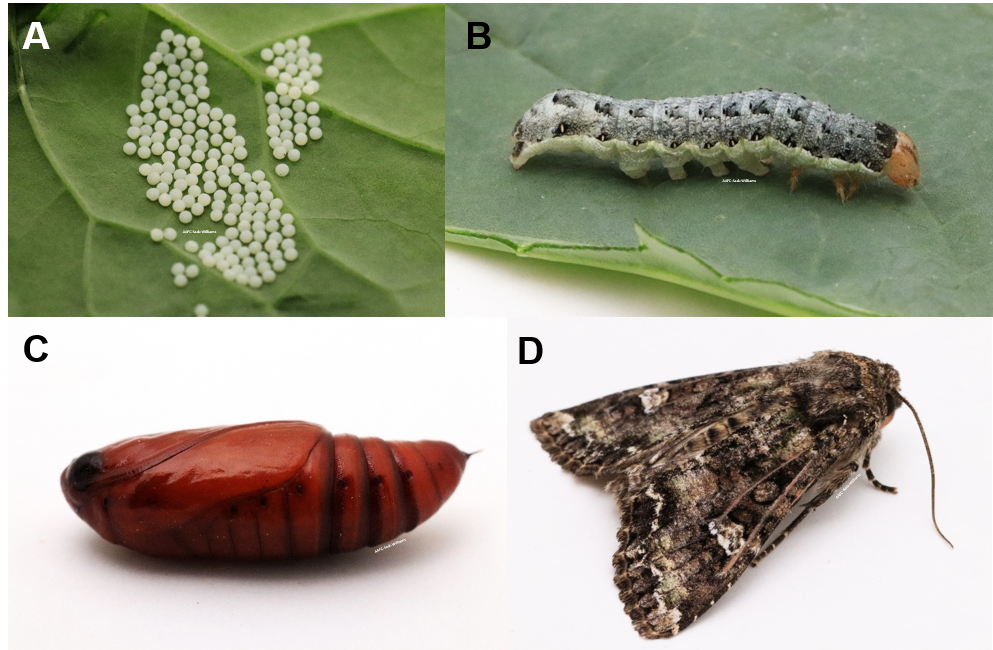 Biological and monitoring information related to bertha armyworm in field crops is posted by the provinces of Manitoba, Saskatchewan, Alberta and the Prairie Pest Monitoring Network. Also, refer to the bertha armyworm pages within the "Field Crop and Forage Pests and their Natural Enemies in Western Canada: Identification and management field guide" which is a free downloadable document as both an English-enhanced or French-enhanced version.