Compared to long-term averages, bertha armyworm (BAW) development has been delayed thus far in the 2022 growing season. Pupal BAW development is progressing across the prairies. This week, pupal development is predicted to complete and adult emergence is expected to occur across most of the prairies (Fig. 1). Adult emergence should have already begun across a region extending from Lethbridge to Regina and north to Saskatoon. Adult emergence near Regina, Saskatchewan (Fig. 2) is predicted to be one week ahead of central Alberta (Fig. 3). Oviposition should begin over the next 7-10 days.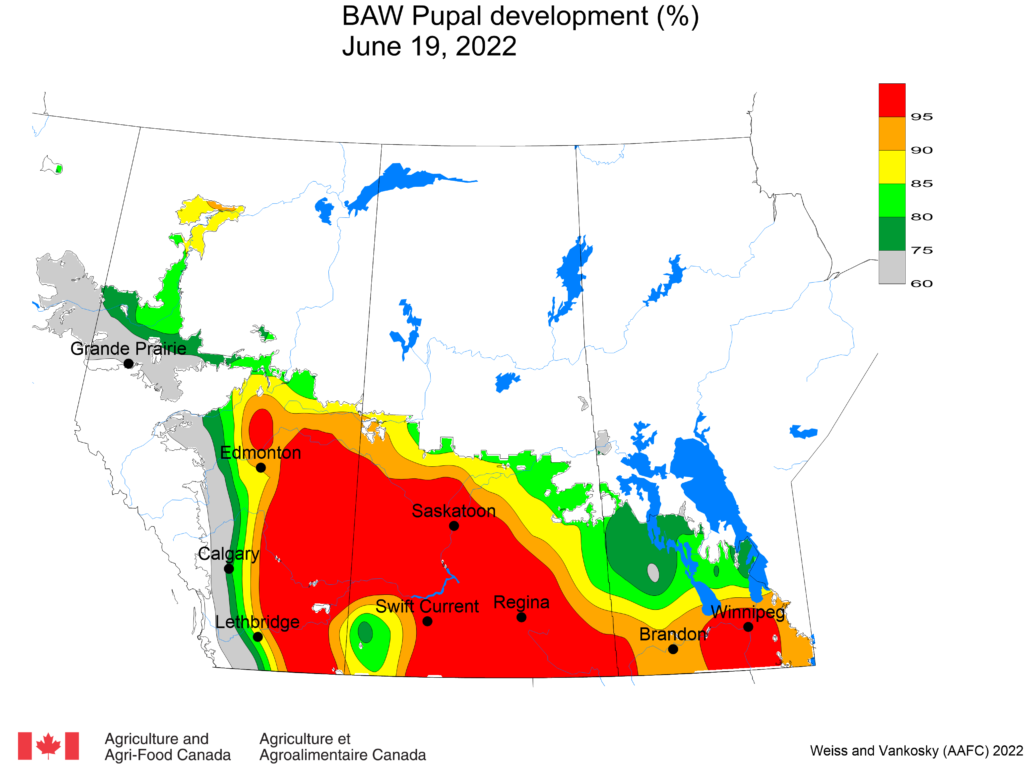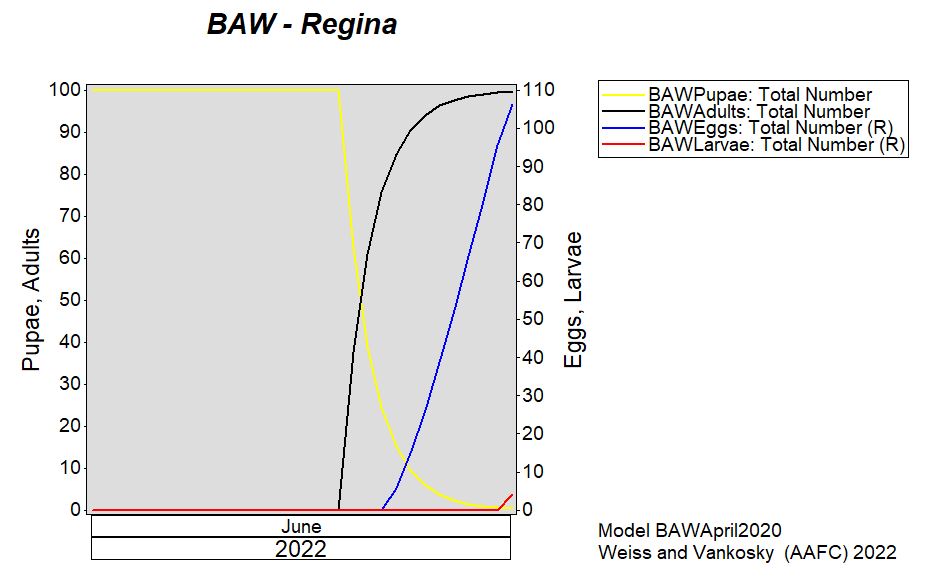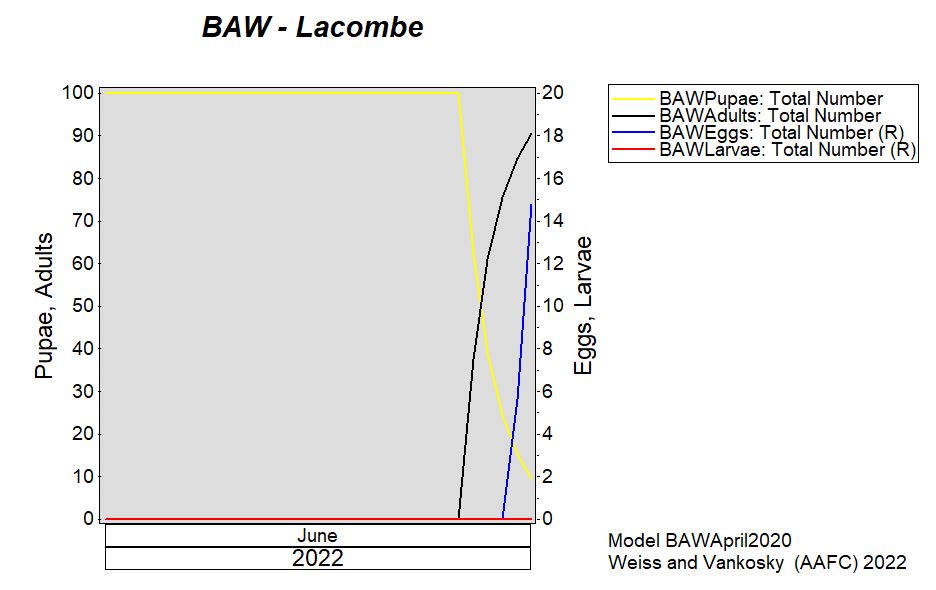 Use the images below (Fig. 4) to help identify moths from the by-catch that will be retained in the green phermone-baited unitraps.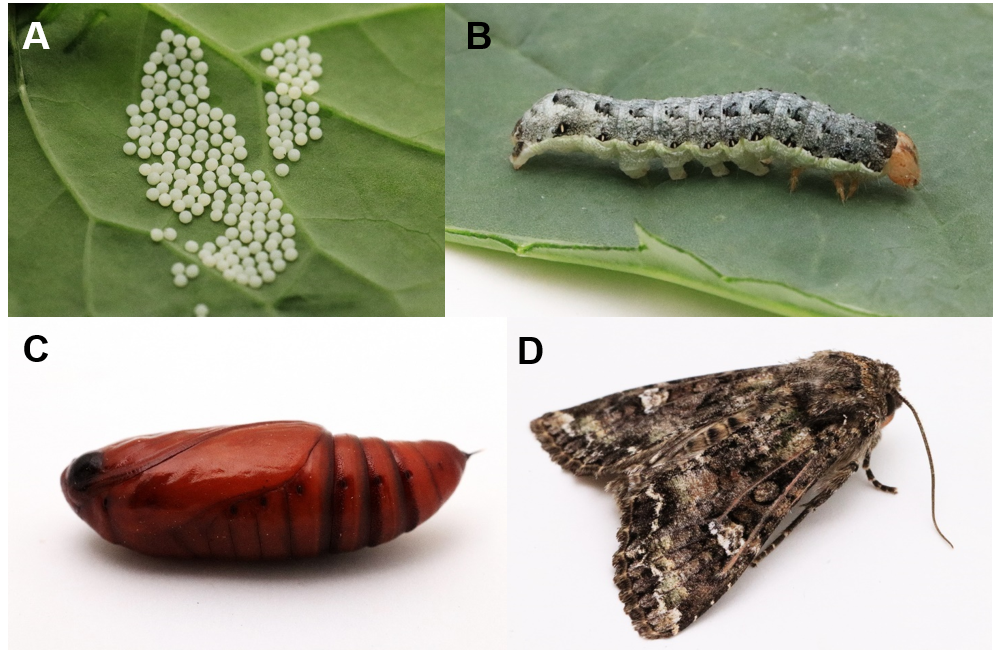 Refer to the PPMN Bertha armyworm monitoring protocol for help when performing in-field scouting or review the 2019 Insect of the Week which featured bertha armyworm and its doppelganger, the clover cutworm!
Biological and monitoring information related to bertha armyworm in field crops is posted by the provinces of Manitoba, Saskatchewan, Alberta and the Prairie Pest Monitoring Network. Also, refer to the bertha armyworm pages within the "Field Crop and Forage Pests and their Natural Enemies in Western Canada: Identification and management field guide" (2018) accessible as a free downloadable PDF in either English or French on our new Field Guides page.