Soil moisture conditions in May and June can have significant impacts on wheat midge emergence. Where wheat midge cocoons are present in soil, the 2022 growing season's rainfall during May and June should be sufficient to terminate diapause and induce the larvae to move to the soil surface. The map in Figure 1 provides a visual representation of regional estimates of wheat midge movement to the soil surface, where pupal development will occur, then adults will begin to emerge. Remember – the rate of development and timing of adult midge emergence varies at the field level and can only be verified through in-field scouting. Fields within regions receiving sufficient rainfall should soon scout! Midge flight coinciding with the beginning of anthesis is a crucial point when in-field counts of wheat midge on plants are carefully compared to the economic thresholds.
As of June 19, 2022, wheat midge development is predicted to be most advanced in eastern Saskatchewan and the western Peace River region (British Columbia) (Fig. 1). The model was projected to July 10 (based on long-term average conditions) to predict potential wheat midge stages in early July. Simulations indicate that midge development will be more advanced at Estevan, Saskatchewan (Fig. 2) and Melfort, Saskatchewan (Fig. 3), than at Grande Prairie, Alberta (Fig. 4). Adults should begin to emerge in late June or early July.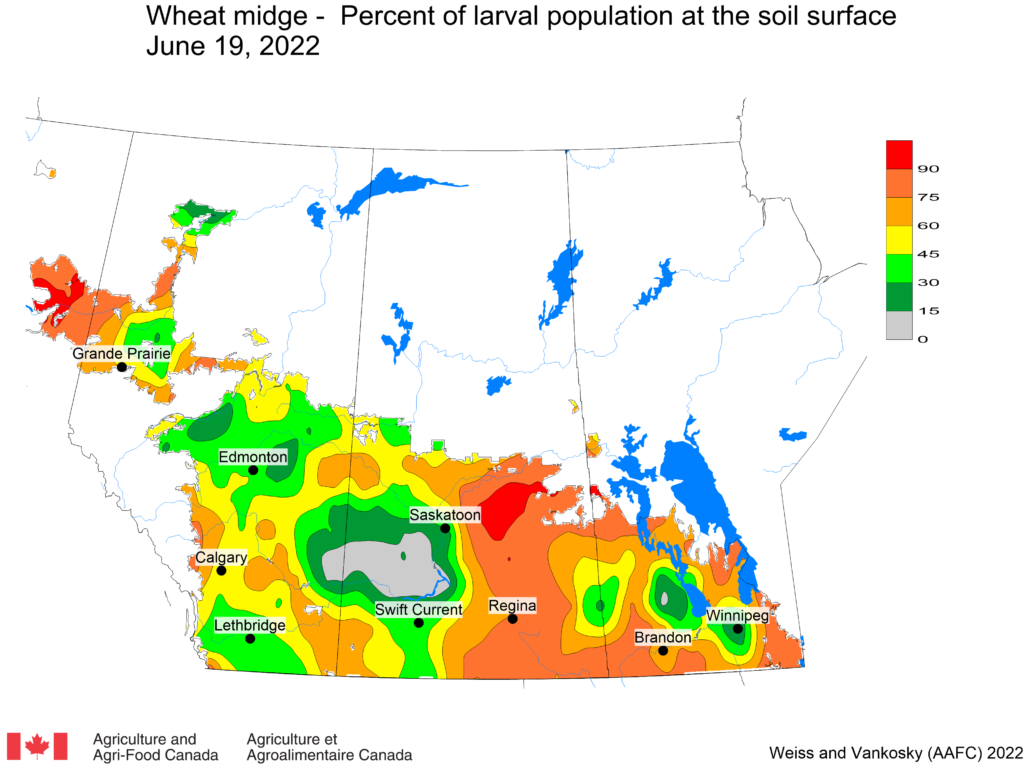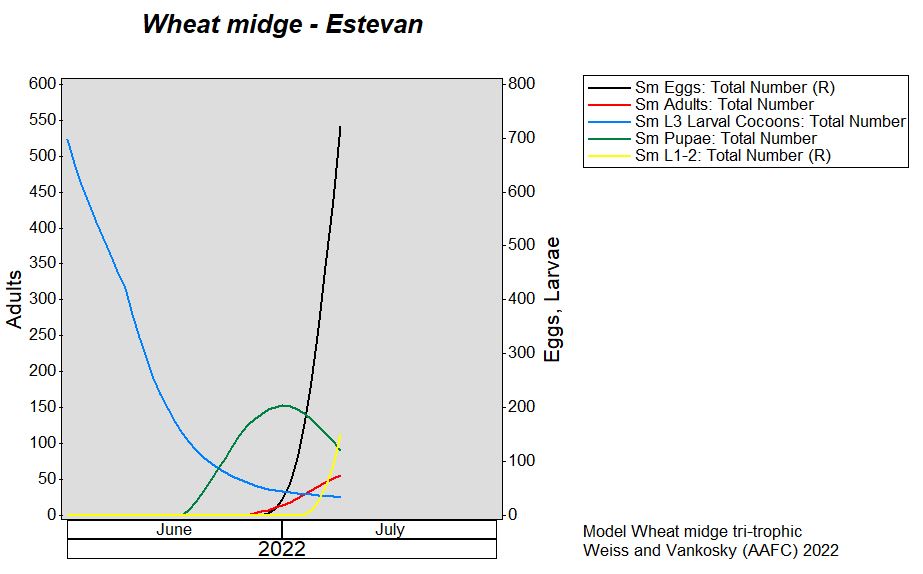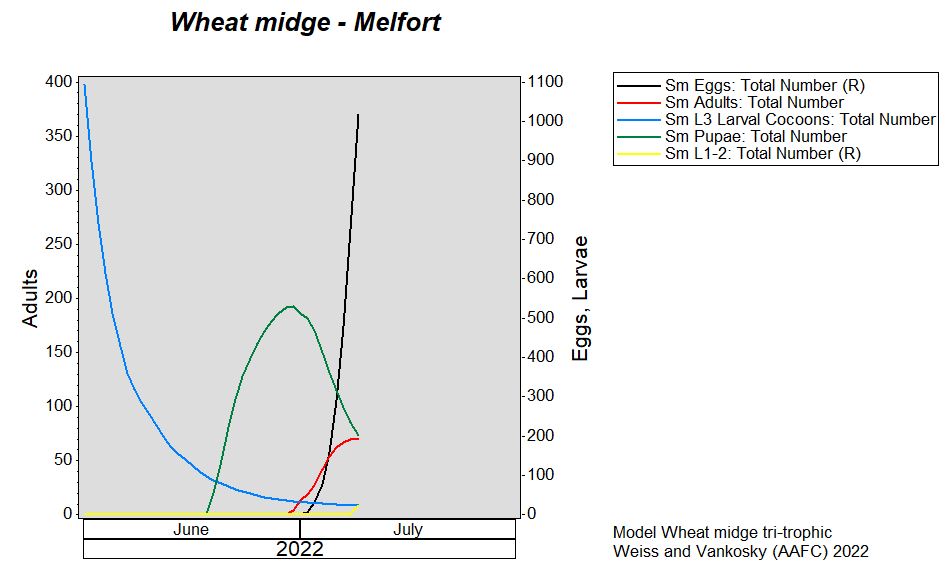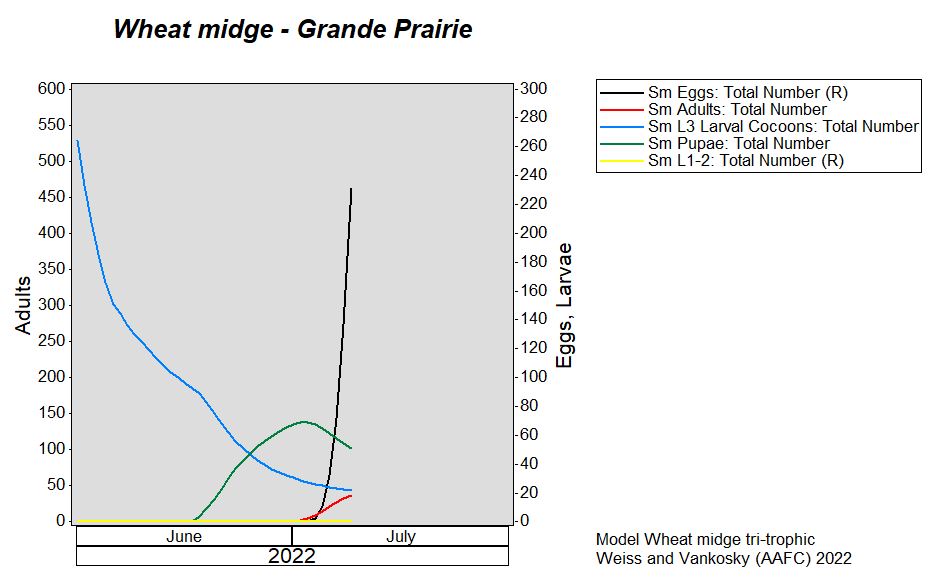 Information related to wheat midge biology and monitoring can be accessed by linking to your provincial fact sheet (Saskatchewan Agriculture or Alberta Agriculture & Forestry). Alberta Agriculture and Forestry has a YouTube video describing in-field monitoring for wheat midge.
Additional information can be accessed by reviewing the Wheat midge pages extracted from the "Field Crop and Forage Pests and their Natural Enemies in Western Canada: Identification and Field Guide" (2018) accessible as a free downloadable PDF in either English or French on our new Field Guides page.