This week's Insect of the Week is the red clover casebearer moth. As it's name suggests, its primary host is red clover, but larvae also reportedly feed on alsike, stone, white and zig-zag clover. The mature larvae are contained within portable cases made of withered flower petals and silk and they feed from the front end of the case on developing seed in the floret. They can consume up to three seeds per day. In areas with high numbers of these moths, such as the Peace River region in BC and AB, red clover stands should only be grown for one year in rotation.
For more information on the red clover casebearer moth, visit our Insect of the Week page.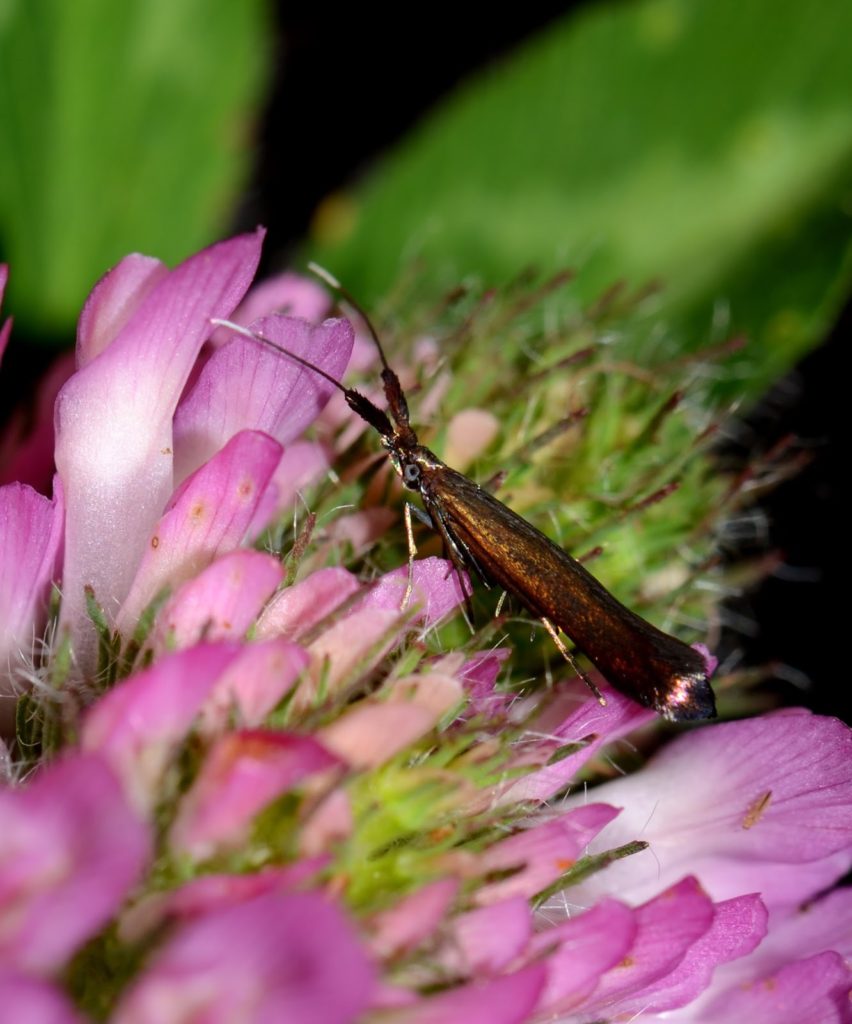 Red clover case bearer moth – adult (Tim Haye)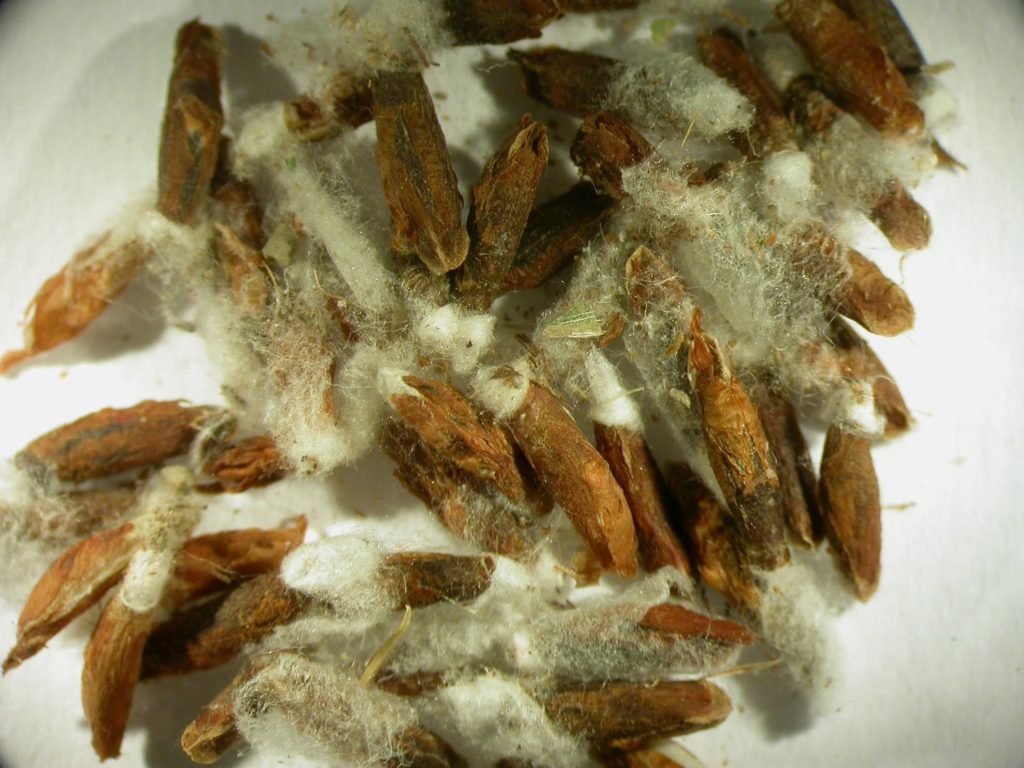 Red clover casebearer moth – sealed overwintering larval cases (Boyd Mori)


Remember the NEW Cutworm Field Guide is free and downloadable in 2017!