Despite its common name, the European corn borer (Ostrinia nubilalis) feeds on many crop and non-crop plants including beans, potato, quinoa, millet, hemp, wheat, many vegetables and some flowers. European corn borer is occasionally an economic pest of crops such as corn and potatoes in Manitoba, where there is one generation per year. In parts of Ontario and eastern Canada, there are univoltine (one generation per year) and bivoltine (two generations per year) strains. How prevalent and damaging European corn borer is to many of its host crops is still not clear.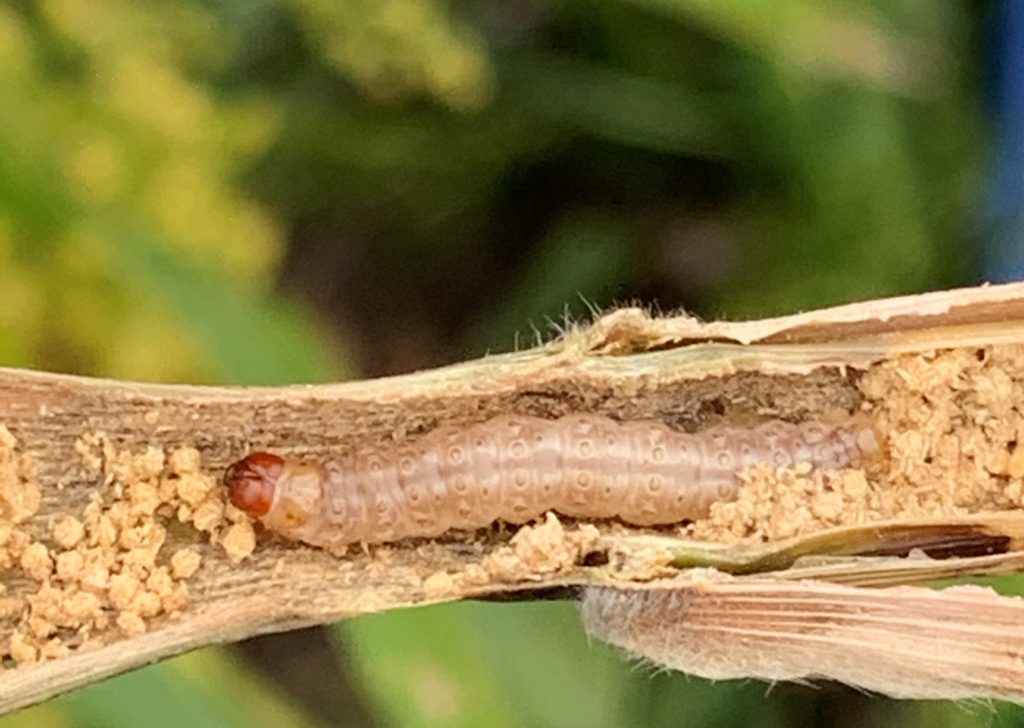 European corn borer has traditionally been monitored in corn fields, and more recently in potato fields. However, a new harmonized protocol can be used to monitor for European corn borer in multiple crops. Anyone participating in insect monitoring on any potential host crop can access the harmonized protocol online or using the Survey123 app.
The protocol can be used to report the presence of European corn borer eggs, larvae, and crop damage. Anyone monitoring populations or encountering noticeable levels of European corn borer or their injury to any crop is highly encouraged to add this data. For more information about the harmonized protocol and to submit monitoring data, please click here to access all needed links. Information collected from across Canada will be used to better understand the distribution, feeding habits, and abundance of this pest.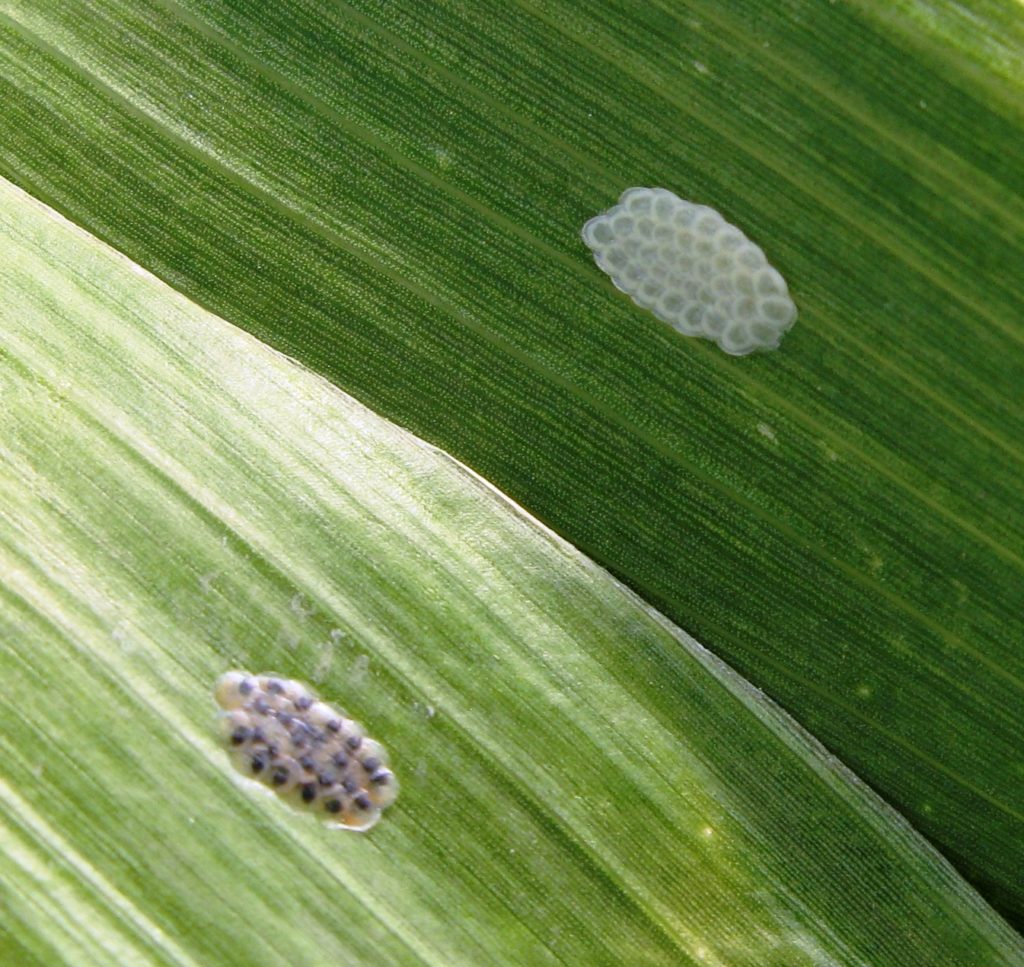 Access these resources to find more information:
• Review the European corn borer page within the "Field Crop and Forage Pests and their Natural Enemies in Western Canada: Identification and management field guide" (2018) also accessible as a free downloadable PDF in either English or French on our new Field Guides page.
• Review the Manitoba Agriculture fact sheet for the European corn borer.
• Review the Ontario Ministry of Agriculture, Food, and Rural Affairs fact sheet for European corn borer.