The following maps represent predicted regional estimates of wheat midge development. Remember – field level populations are assessed only through in-field scouting.
As of July 24, 2022, where wheat midge is present, model simulations predict that Albertan populations should be primarily in the egg stage, while populations across Manitoba and eastern Saskatchewan should consist of larvae developing in wheat heads (Fig. 1).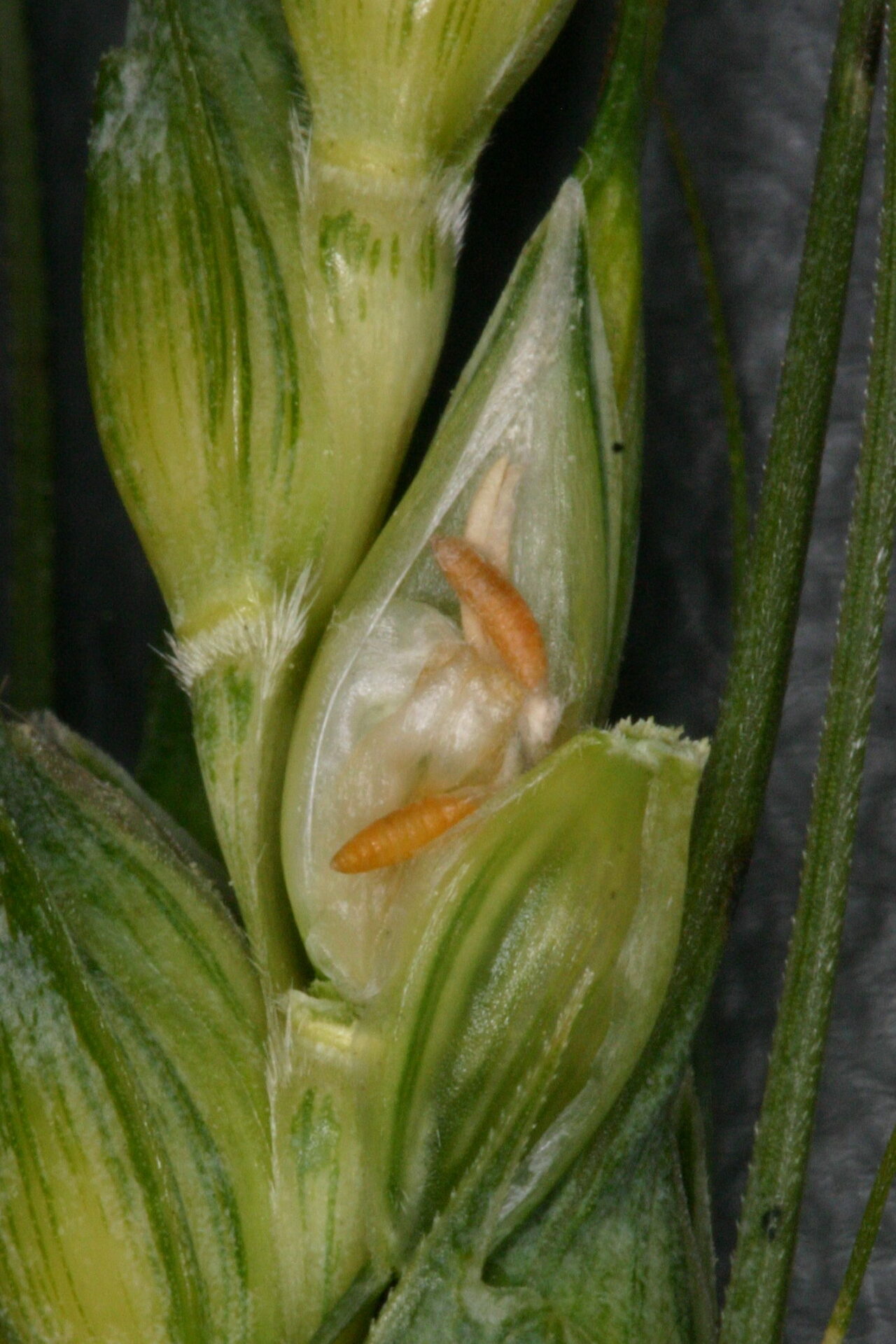 Regional differences in wheat midge development can be attributed to rainfall differences that occurred in May and June. Optimal rainfall in May and June across Saskatchewan and Manitoba has resulted in faster rates of wheat midge development rates than in Alberta. As a result, some adult wheat midge may still be active in Alberta (Fig. 2), while adult populations should have peaked and should be declining across Saskatchewan and Manitoba. Populations in the Peace River region are predicted to be primarily in the egg stage (Fig. 3). Across Manitoba and Saskatchewan, populations are predicted to be transitioning from the egg stage to the larval stage (Fig. 4). Wheat midge developmental rates near Regina, Saskatchewan are predicted to be greater than for Grande Prairie, Alberta.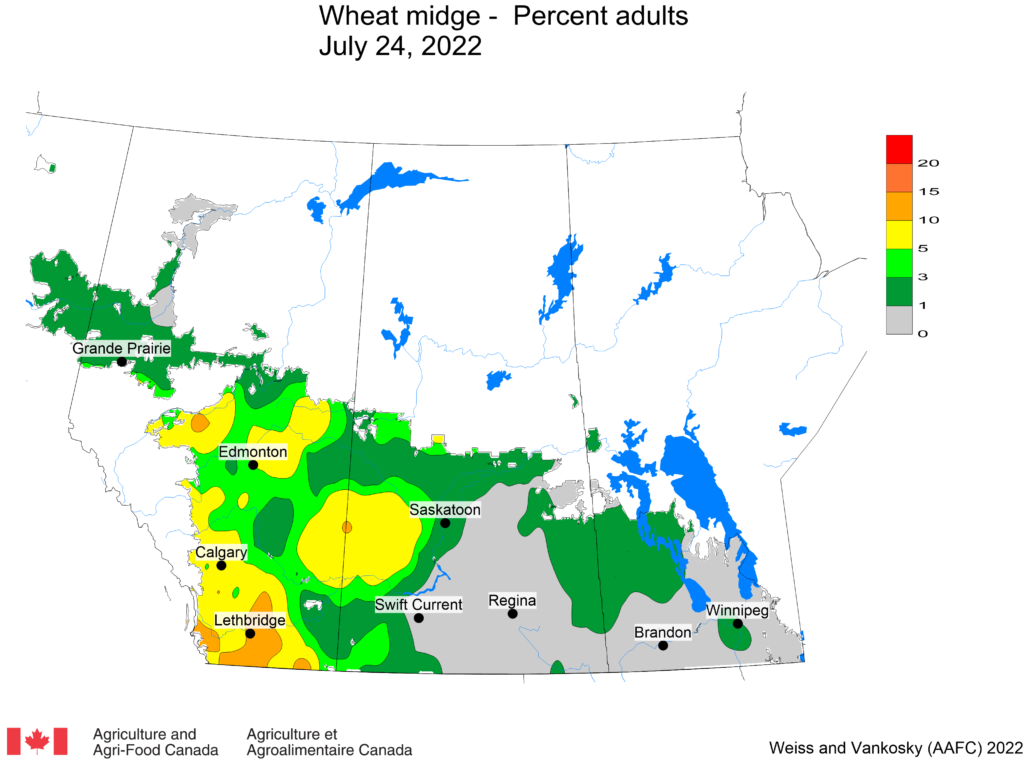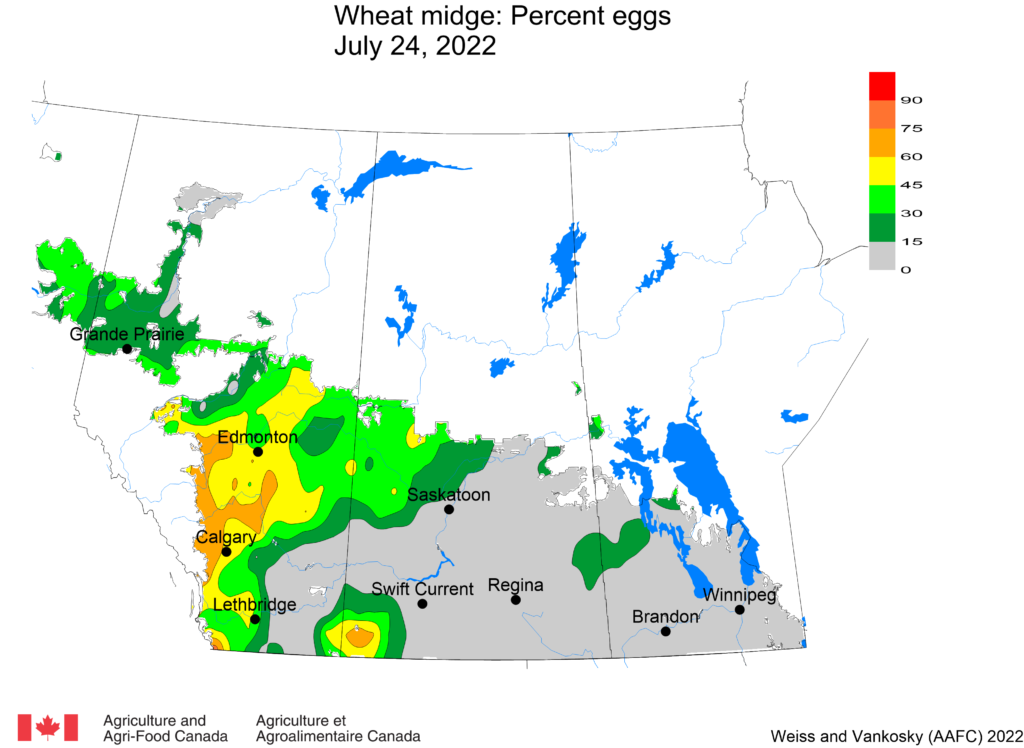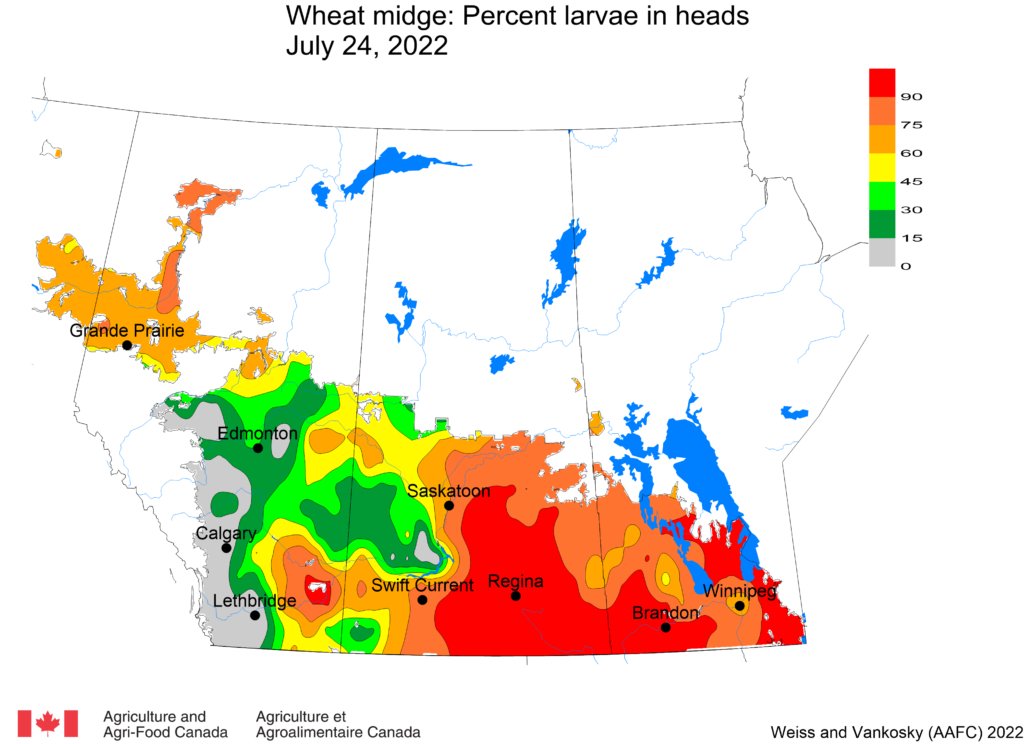 Model simulations indicate that egg development is complete and populations are primarily in the larval stage (>90%) for populations near Regina (Fig. 5) while Grande Prairie populations are predicted be in both egg (31%) and larval stages (61%) (Fig. 6). Potential risk continues to be greatest across eastern Saskatchewan and Manitoba.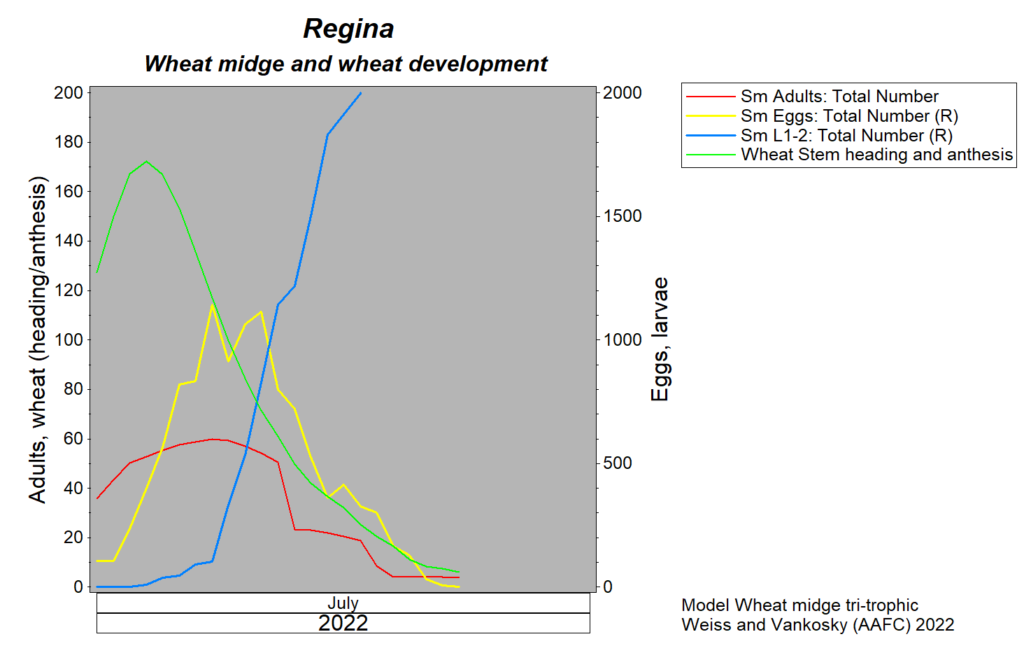 In-Field Monitoring: The window for scouting and application of the economic threshold for wheat midge (i.e., during the synchrony between wheat anthesis and midge flight period) has now drawn to a close for 2022. 
Information related to wheat midge biology and monitoring can be accessed by linking to your provincial fact sheet (Saskatchewan Agriculture or Alberta Agriculture & Forestry).  Wheat midge was featured as the Insect of the Week in 2021 (for Wk07).
Additional information can be accessed by reviewing the Wheat midge pages extracted from the "Field Crop and Forage Pests and their Natural Enemies in Western Canada: Identification and Field Guide" (2018) accessible as a free downloadable PDF in either English or French on our new Field Guides page.