Science News from the Prairies
A new issue of the newsletter, Science News from the Prairies is now available! This issue highlights the Agriculture and Agri-Food Canada information booth that can be found at Ag in Motion (July 18-20, 2023), new publications arising from prairie research, and upcoming events.
Developing Economic Thresholds for Lesser Clover Leaf Weevil
*This text was prepared by Jeremy Irvine and Sean Prager from the University of Saskatchewan.
Red clover (Trifolium pratense) is a short-lived perennial crop grown for seed production. Red clover seed is an important commodity in the Canadian Prairies, providing upwards of $2 million annually to the Saskatchewan economy. The production of red clover seed can be affected by the lesser clover leaf weevil (Hypera nigrirostris; LCLW). Yield losses of up to 50% have been recorded with high infestations of the LCLW. The weevil larvae feed on the developing shoots, flower heads, and seeds of red clover plants. Larvae cause the worst damage but secondary feeding damage can occur once LCLW larvae become adults.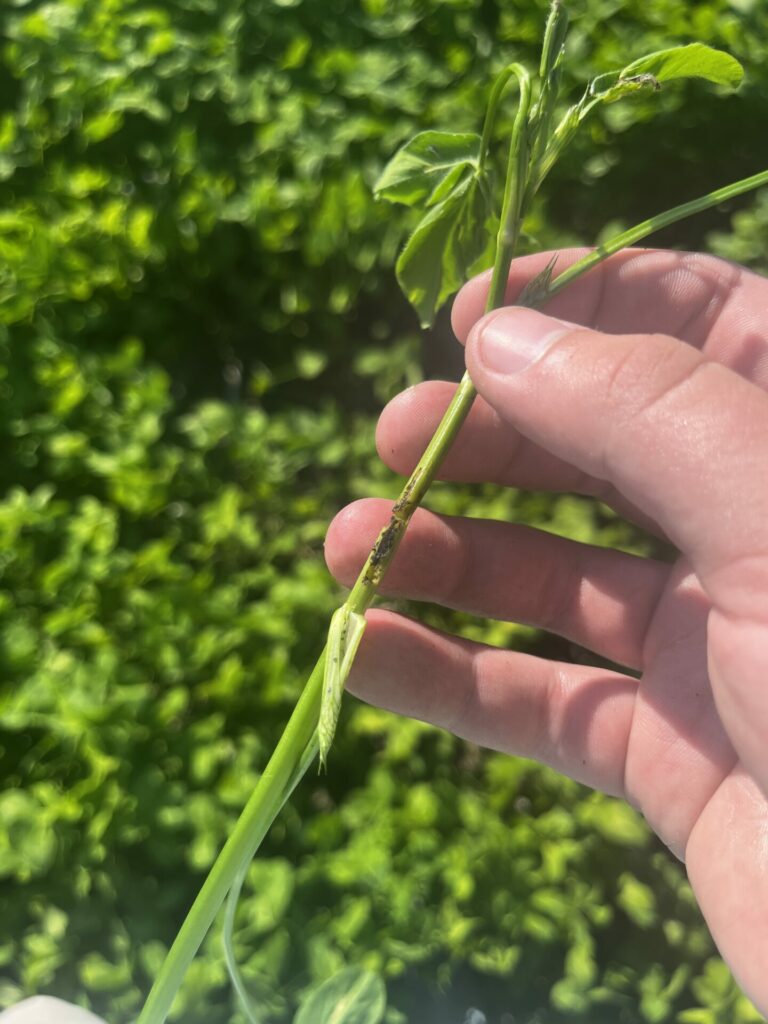 Lesser clover leaf weevils are traditionally controlled using insecticides, but these can have negative impacts on non-target insect species, notably bees. Managed bee species are used by red clover seed growers to ensure fields receive adequate pollination, high seed set, and subsequent yield.
There are currently no established economic thresholds for control of LCLW and insecticides can be applied when they are not needed, which increases the cost of clover production, negatively affects pollinators, and could contribute to the development of insecticide resistance in the LCLW population. The threat of insecticide resistance is significant because there is only one registered active ingredient for LCLW.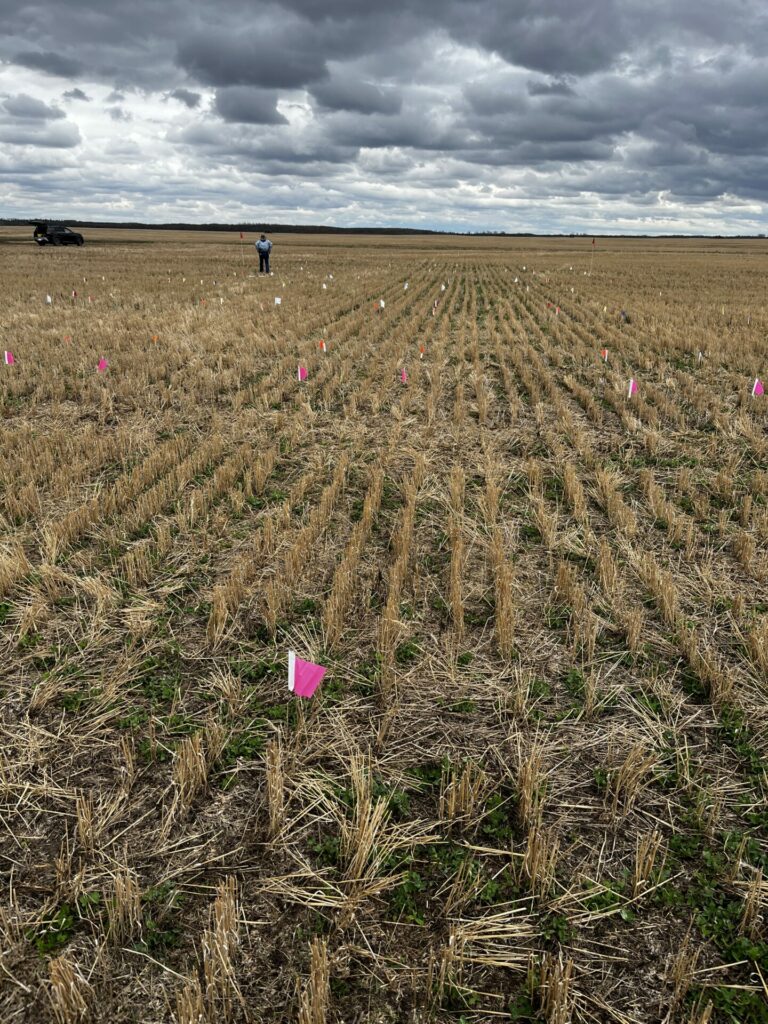 The primary purpose of this research, which began in May 2023, is to develop an economic thresholds for LCLW in red clover crops. The project will also study the development of LCLW in varying weather conditions so that seasonal development can be incorporated into the economic thresholds. Finally, the project will generate a sequential sampling plan, meant to assist with the decision-making process to optimize management of LCLW. To conduct this research, we will work with farmers to conduct on-farm field trials where LCLW population densities will be manipulated and red clover yield will be quantified to determine the relationship between weevil density, injury level, and yield loss.
The overall goal of our project is to develop new tools that can be used to manage LCLW and protect red clover seed yields. Financial support for this study was provided by the Natural Sciences and Engineering Research Council of Canada (NSERC), the Government of Saskatchewan Agriculture Development Fund (ADF) and the Saskatchewan Forage Seed Development Commission (SFSDC).