Reminder – Field scouting is critical – it enables the identification of potential risks to crops. Accurate identification of insect pests PLUS the application of established monitoring methods will enable growers to make informed pest management decisions.
We offer TWO generalized insect pest scouting charts to aid in-field scouting on the Canadian prairies:
1. CANOLA INSECT SCOUTING CHART (click chart to access downloadable PDF copy)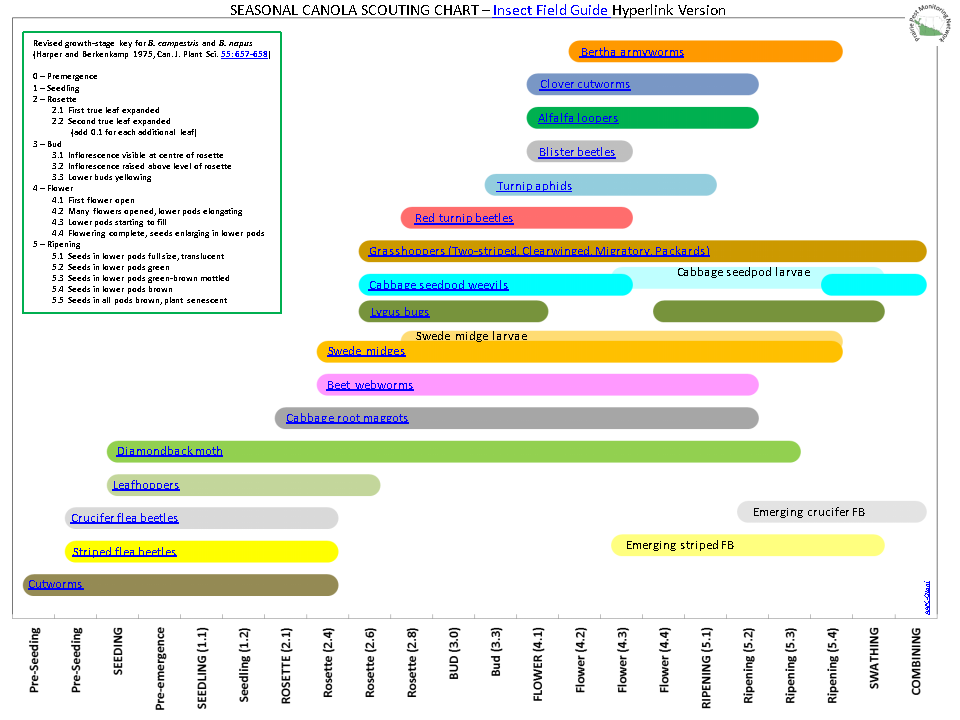 2. FLAX INSECT SCOUTING CHART(click chart to access downloadable PDF copy)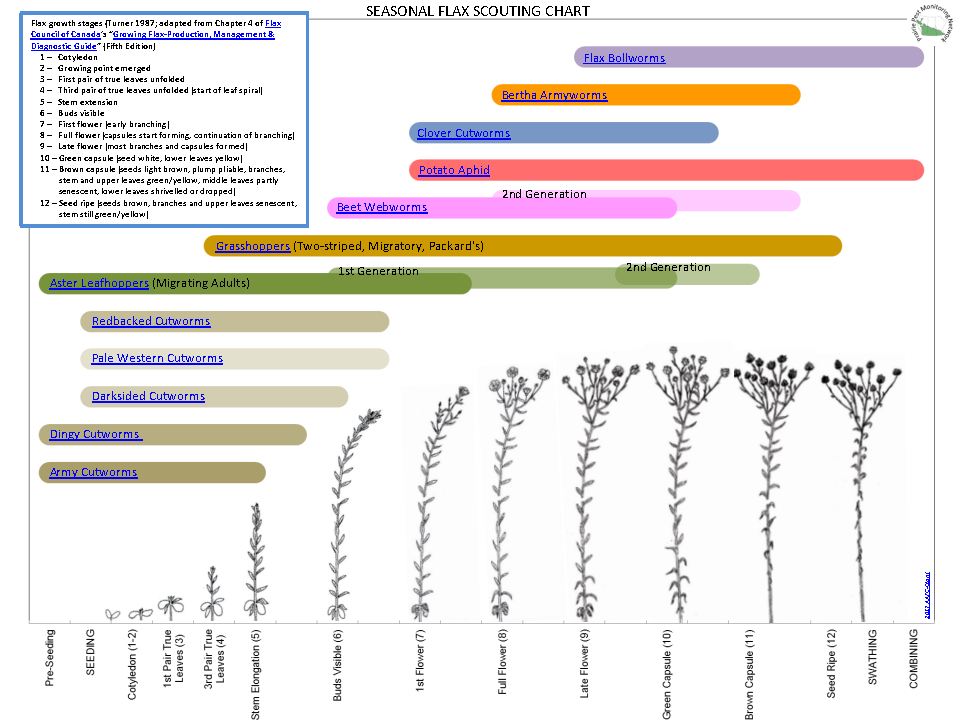 These charts feature hyperlinks directing growers to downloadable PDF pages with photos within the "Field crop and forage pests and their natural enemies in western Canada: Identification and management field guide".
Whenever possible, monitor and compare pest densities to established economic or action thresholds to protect and preserve pollinators and beneficial arthropods. Economic thresholds, by definition, help growers avoid crop losses related to outbreaking insect pest species.