The alfalfa weevil (AAW) (Curculionidae: Hypera postica) model predicts development using biological parameters known for the pest species and environmental data observed across the Canadian prairies on a daily basis. Review lifecycle and damage information for this pest.
Model simulations for alfalfa weevil (AAW) indicate third instar larvae should now be appearing across the prairies. Development is similar to long-term average values. AAW development in central Saskatchewan (Fig. 1) is slower than AAW development in southern Alberta (Fig. 2).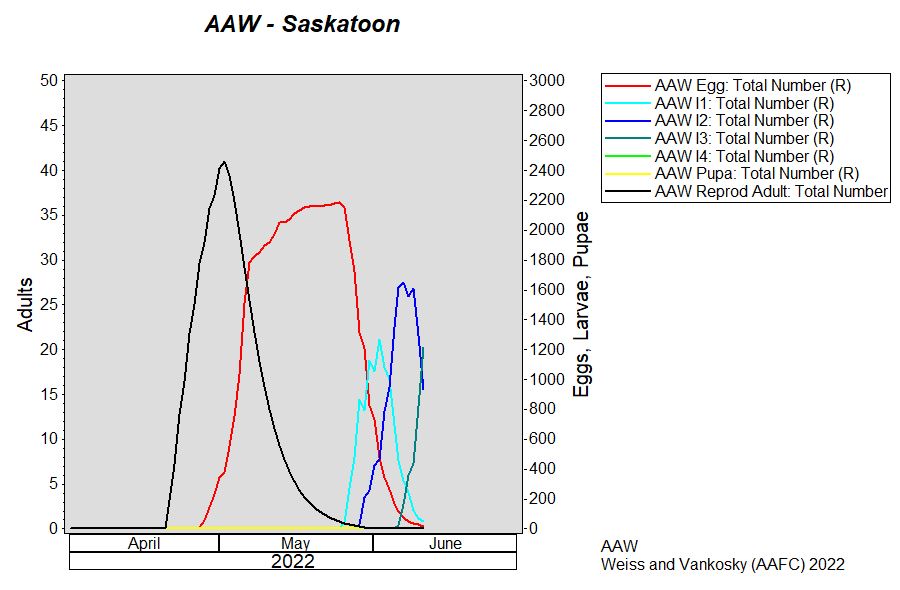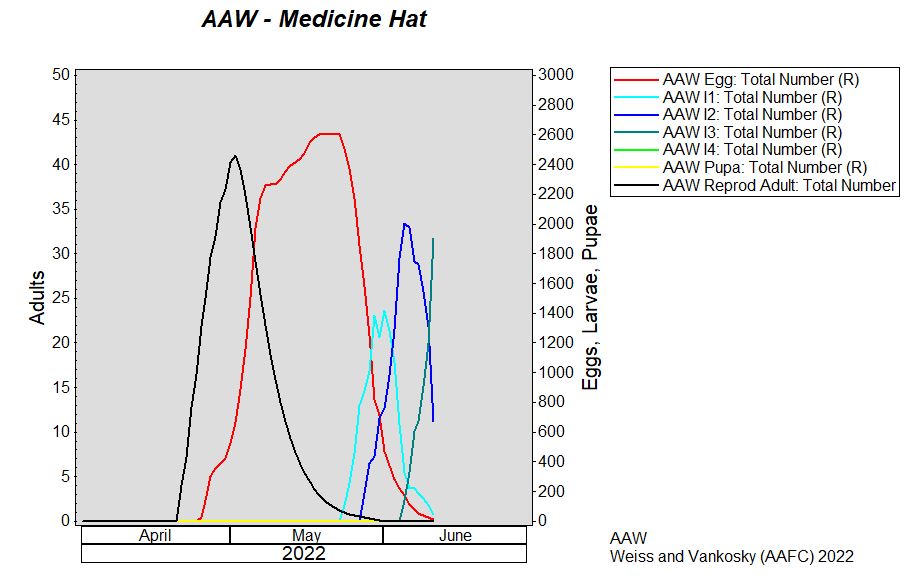 Additional information can be accessed by reviewing the Alfalfa Weevil Page extracted from the "Field crop and forage pests and their natural enemies in western Canada – Identification and management field guide" (2018) accessible as a free downloadable PDF in either English or French on our new Field Guides page.