*Text for this post prepared by Daniella Canon-Rubio and Christian Willenborg, University of Saskatchewan.
At the University of Saskatchewan, Christian Willenborg, Khaldoun Ali, and Daniella Canon-Rubio are studying the role of carabid beetles in the biological control of weeds. These remarkable beetles have gained acclaim for their vital ecological role across diverse agroecosystems, including as predators of pest insects and for contributing to weed management by actively reducing the population of weed seeds in agricultural fields.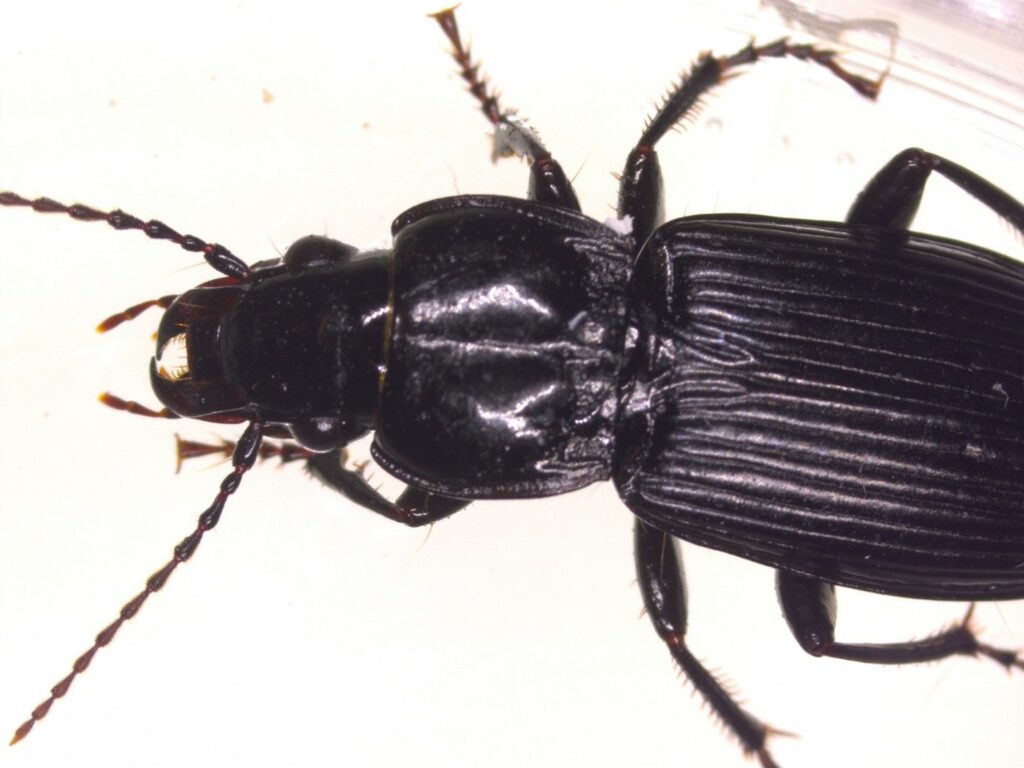 The seed selection process in carabid beetles is a multifaceted phenomenon, subject to the influence of various ecological factors. The objective of Daniella's study is to examine the effects of imbibition on the preferential tendencies exhibited by Pterostichus melanarius and Amara littoralis carabid beetles towards the seeds of Bassia scoparia (kochia) and Thlaspi arvense (stinkweed).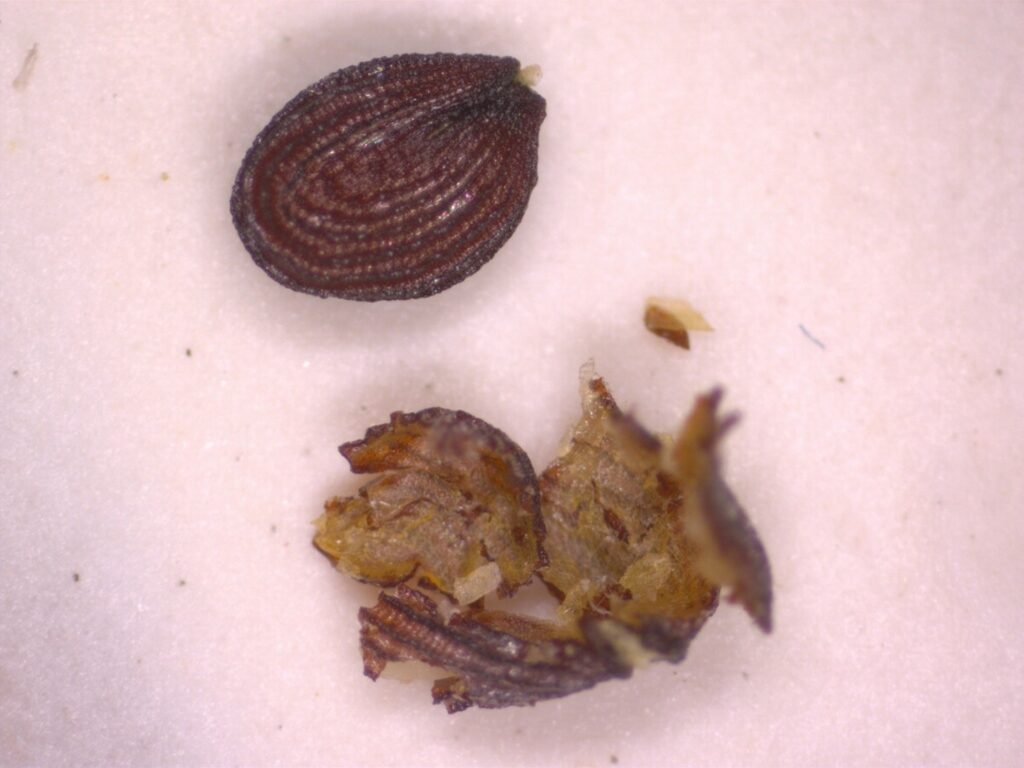 Their research will involve conducting field experiments to trap live adult insects using pitfall traps. In the laboratory at the University of Saskatchewan, studies in controlled feeding environments will be conducted with varying imbibition length times to allow for the evaluation of seed preferability and consumption. Seed imbibition occurs when dry seeds take up water. Concurrently, we will utilize an olfactometer to evaluate how the odor emitted by Bassia scoparia and Thlaspi arvense seeds, treated with various imbibition times, influences the seed selection and favorability of Pterostichus melanarius and Amara littoralis. To integrate and analyze the behavioral data obtained from this experiment, we will employ Ethovision, a sophisticated software platform, to track the subjects through video analysis, perform movement analysis, and accurately identify specific behaviors exhibited by the beetles.
Through the implementation of this research on biological control in conservation, our objective is to significantly expand and enrich the knowledge base concerning carabid beetles and their feeding behavior in relation to diverse weed seed characteristics. By fostering a comprehensive understanding, we seek to promote awareness among farmers and fellow researchers about the valuable role carabid beetles play as beneficial organisms in North America. Furthermore, we aim to encourage the utilization of carabid beetles as an alternative approach to weed management.