Early in the growing season many of the native and introduced species of ladybird beetles become active and are easily observed (Fig. 1). These adults give rise to a whole new legion of voracious larvae and adults so preserve and protect them in fields – it could pay off!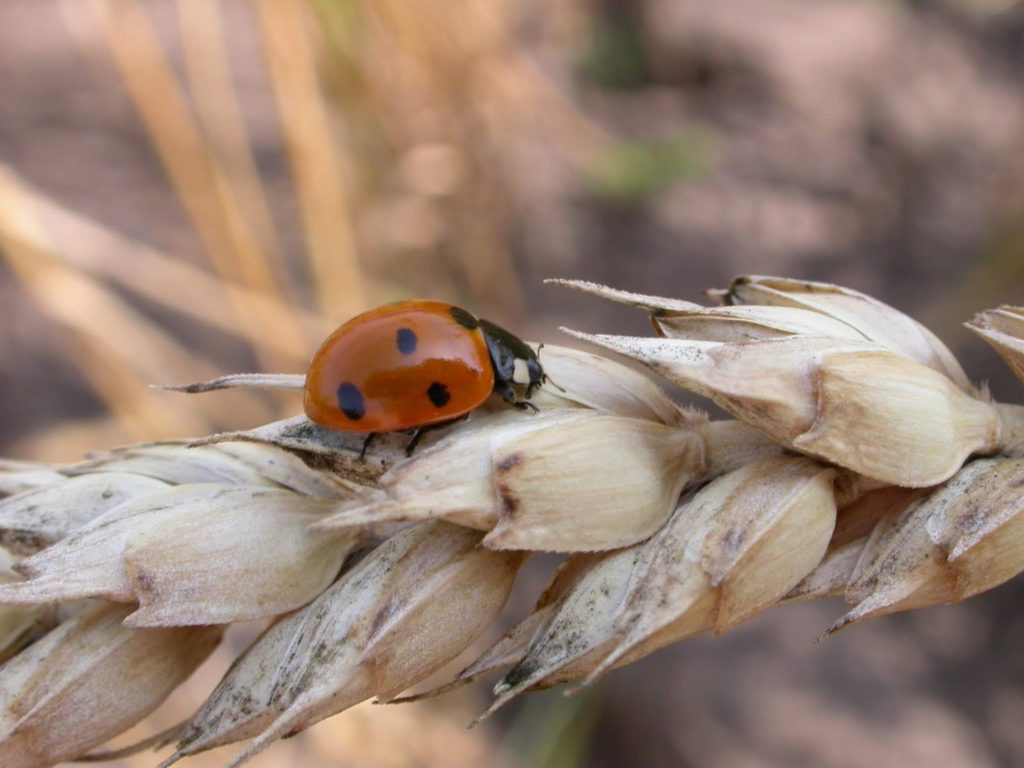 Coccinellids are recognized as general predators with a real taste for aphids. Many species exist in North America but introduced species (either released or adventively establishing on this continent) have displaced many native species. With such a fantastic array of colours, sizes, shapes, and spots, we're providing a few resources to help you recognize the amazing diversity in fields:
● Access "Bug Guide" and their entries falling within the Family Coccinellidae.
● "Key to the lady beetles of Saskatchewan", released by D.J. Larson in 2013 – a technical key that includes colour photos of ladybird beetle adults. Species included in this key will most closely resemble what's present across the Canadian prairies.
● "Ladybugs of South Dakota" is a PDF visual example of several species of coccinellids, some of which will also occur on the Canadian prairies. The poster was produced in conjunction with the "Lost Ladybug Project" and other supporting institutions.
● Consider participating in citizen-science – the Lost Ladybug Project has been in place for many years but the group welcomes reports of coccinellids from anywhere in North America and helps identify from submitted photos. The goal is to keep track of native species in comparison to the helpful but fairly competitive introduced species like Coccinella semptempunctata or Harmonia axyridis (Pallas).
● The Canadian portal of iNaturalist.ca was launched in 2015 and is connected to iNaturalist.org but the premise is the same: By signing up and submitting photos with relevant brief observations (e.g., date, location, e-contact info), users can communicate online with creditable and knowledgeable resources that help identify flora and fauna. Watch their YouTube video to learn more. Download the App (Android Google Play OR iOS App Store).
FYI…. CABI's Invasive Species Compendium entries contain more information about our most common introduced species of ladybird beetles in North America:
● Coccinella septempunctata (seven-spot ladybird)
● Harmonia axyridis (asian or harlequin ladybird)