Based on model simulations, bertha armyworm development continues to be 7-10 days ahead of normal. Where present, females should have already begun to lay eggs (Fig. 1).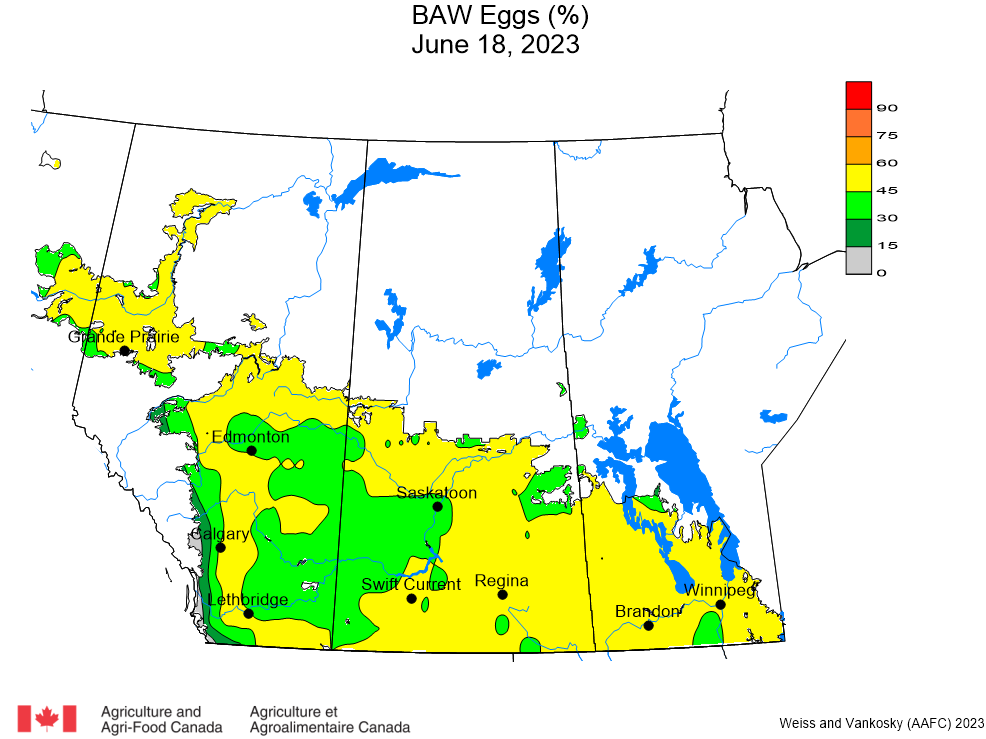 In some areas, first instar larvae (caterpillars) may be present (Fig. 2).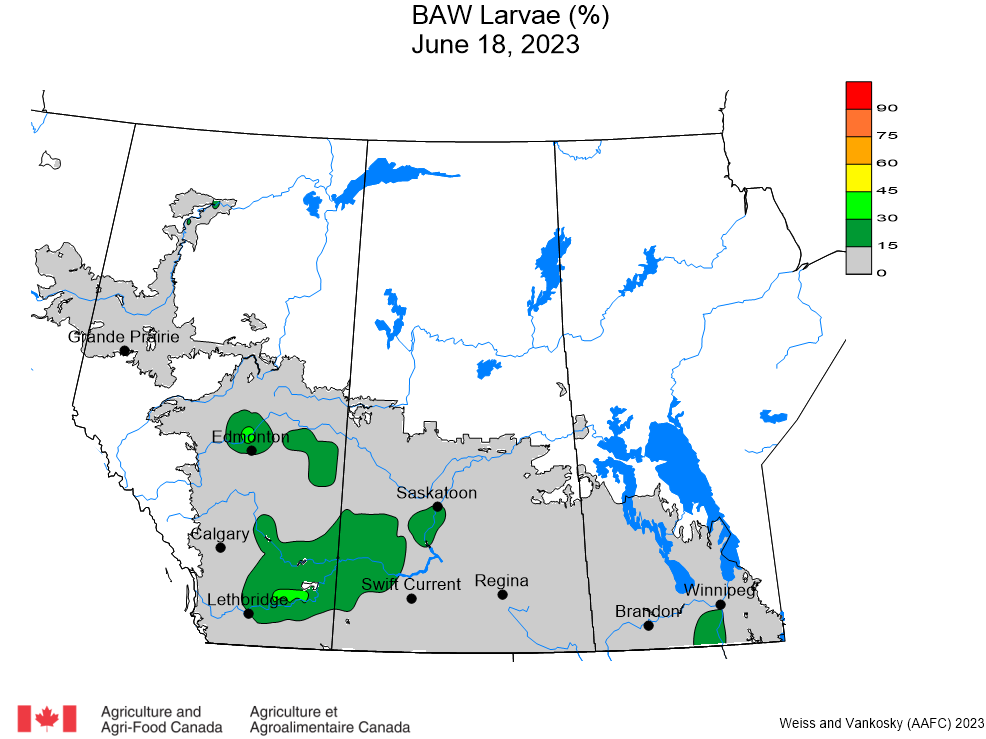 This week there have been some reports of large green caterpillars on canola crops in Alberta and Saskatchewan. The green caterpillars are too advanced in their development to be bertha armyworm. These are more likely to be alfalfa looper or clover cutworm. This week, a Canola Watch quiz challenges us to identify 'green worms' in oilseed crops and provides excellent information about how to tell the difference between bertha armyworm, alfalfa looper, diamondback moth, clover cutworm, and cabbageworm.